Last updated: 16-Aug-18
Dear Santa, please can you bring me the gifts listed below. I will admit that I have not been a very good runner this year. I have indulged in too few long runs and too many mince pies, even in August which is not traditional mince pie season.
However, I do believe that if you were to deliver the items below down my chimney (I have one and it is clean), that would all change for 2018.
Please know I will be saving one mince pie for you, and a massive carrot (not a Camberwell one because that would be wrong) for Rudolf.
Happy Christmas, Alice.
Photo credit: Sweatybetty.com
10. Zero Gravity Crop Leggings from Sweaty Betty
The Zero Gravity Crop leggins are pretty and functional and will motivate me to get out there of a morning. They match super well with the Breeze Short Sleeve Tee too.
Photo credit: Nathansports.com
9. Nathan Vaporairess running pack
I would love to have a go at this Nathan Vaporairess running pack. I haven't used a full vest style backpack before and I think it would be very comfortable and ease down on the chafing.
Photo credit: 2toms.com
8. 2Toms anti-chafe gear
On the subject of chafing… 2Toms have some good stocking fillers including some anti-chafe gear. I am not saying I am smelly but their sports-specific detergent IS very effective when it comes to a pile of stinking socks.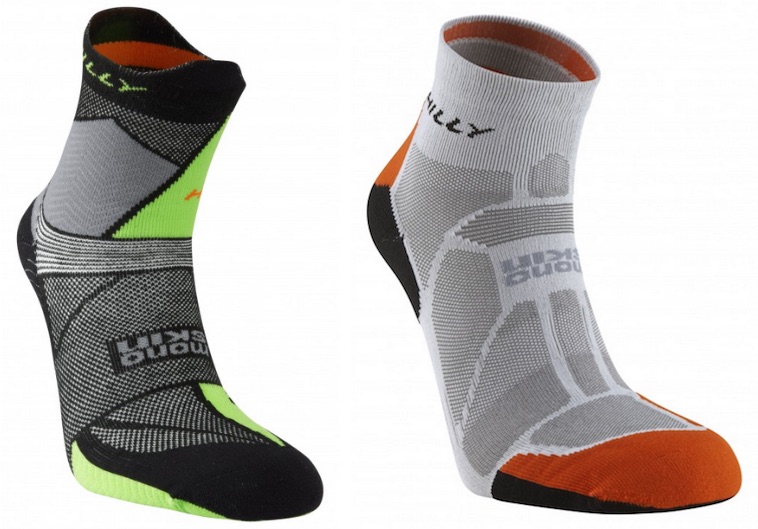 Photo credit: Hillysocks.com
7. Running socks
Socks you say? I love a good sock. Any of the socks mentioned here would elicit squeals of glee when that present was opened.
Photo credit: Thenorthface.com
6. The North Face beanie
My head will have to be kept warm for those runs round the Pentlands in December, so a beanie is needed, and not just any beanie but a white The North Face beanie.
Photo credit: Suunto.com
5. Suunto Ambit 3 watch
I would be very happy, nay ecstatic, with any Suunto watch, Santa, but I think this one would best suit me at the moment. I want to make some movies and not get too lost in the desert so the GPS will come in handy. Read the review of the Suunto Ambit Peak 3 watch here.
Photo credit: Jomalone.com
4. Jo Malone cologne
This is more for after the run. It is important to feel human again and nothing does that quite as well as a squish of Jo Malone.

Photo credit: Oakley.com
3. Oakleys sunglasses
A pair of Oakleys is a classic way to show you care. These ones are great for on the trail and off.
Photo credit: Adidas.com
2. Adidas LS Primeknit top for women
The Adidas Women's LS Primeknit Top is a great colour and the fabric looks really comfortable. I think this would get me out of bed and smiling for that early trot.
Photo credit: Mountainhardwear.com
1. Mountain Hardwear jacket
It's winter. It's cold, and then it's hot when you are running, and then when you stop it is even colder. A cover up layer to get me home is the thing I crave the most, so, Santa, if you are listening….
Read the review of the Mountain Hardwear Ghost Whisperer here.