Last updated: 16-Aug-18
By James Eacott
It's early December and #BlackFriday and #CyberMonday have passed. Like us, you're probably still searching for those last (or first!) few Christmas presents. Show your love (or at least mild appreciation) for the ultra running man in your life with a gift this Christmas. Below we've detailed 10 Perfect Christmas Gifts to give you some inspiration: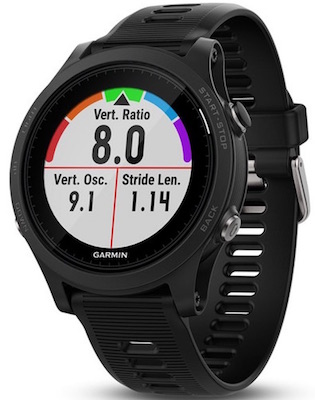 Photo credit: Garmin.com
1. Garmin Forerunner 935
£538.00. The latest version of this hugely successful GPS watch which will track every metric under the sun. It's pricey, but five minutes browsing reviews will reassure you it's excellent value for money.
Photo credit: James Eacott.
2. 33Shake Race Weekend Bundle
£30.00. We're big fans of 33Shake. They're all about natural, clean, tasty nutrition and they produce some of the best endurance fuel on the market. Their race weekend bundle makes a great gift.
Photo credit: inov-8.com
3. inov-8 running arm sleeve
£18.00. Arm warmers don't get enough credit, but we swear by them. We all start a run a bit nippy and our arms are susceptible to the cold. As we warm up, the ability to shed our sleeves is incredibly handy.
Photo credit: Zizzfit.com.
4. Zizzfit Ultimate massage therapy set
£23.99. A foam roller, two massage balls and a resistance band. One tidy package to keep his body functioning through all those run miles.
Photo credit: Arcteryx.com.
5. Arc'teryx Cerium LT hoody
£254.00. This high-quality, cutting-edge, insulating jacket from Arc'teryx was recently reviewed by Luke Jarmey and it's safe to say he loved it.
Photo credit: Injinji.com.
6. Injinji socks
£11.75. Ultra runners' feet and Injinji socks are a match made in heaven. They allow your toes to splay and reduce blisters between the toes.
Photo credit: Craftsportswear.co.uk.
7. Craft Active Extreme 2.0 base layer
£32.40. Perfect for winter runs where you may start chilly but quickly the body temperature rises. This base layer is the best body-temperature management garment we've reviewed.
Photo credit: Tweezerman.com.
8. Nail clippers
£6. Not the most glamorous gift, but something all-season ultra runners will need! Who needs toe-nails anyway?!
Photo credit: Amazon.co.uk.
9. 50 Races To Run Before You Die
£14.99. It's the time of year to plan you 2018 adventures, and this book by trail runner Tobias Mews will get your juices flowing.
10. Get some help!
Various prices. Working 1-1 with an expert, whether that's a run coach, physiotherapist, nutritionist or psychologist, can really help you break through a plateau or training. Have a browse of our articles on our Training pages for some experts we work with.
Besides this Top 10, we have dozens of Kit Reviews on our website, so for more Christmas Gift inspiration head over to our Reviews Page.