Last updated: 24-Oct-18
2Toms specialise in products for sports. They have a range that includes items to prevent blisters and chafing; sprays to eliminate trainer smell; and sports-specific detergent. One great thing about all these products is that they offer trial sizes so that you can test them for yourself before going on to buy a full pack.
Blister Shield
Blister Shield is a powder that comes either in a tub or in small, travel packets. One travel packet is enough for two shoes. You shake the powder into your socks and it coats your feet, helping to reduce friction and, therefore, prevent blisters. When I tried it out, my first thought was, "How is this any different from talc?"
The answer is that it stays on until you wash it off. I actually tried it out on a 5-hour hiking day and it was still on my feet and in my socks at the end. I did feel that it gave me some extra protection. One packet was ample for both feet and I actually spread it in between and under my toes as well as shaking it into my socks.
Score: 8/10
RRP: Trial size £1.70
Stink Free Detergent
This also comes in handy travel size and that is exactly what I used it for. I went for a week to the mountains and washed my kit after day three (I know, I AM stinky). The detergent worked and I was impressed with the results considering I was washing my stuff out in luke warm water in a hand basin.
When I got home, I used the remaining packets in the washing machine and they were really good. They get the pong out rather than overlaying it with another strong smell as many other detergents do.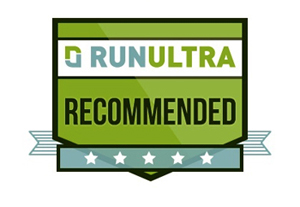 Score: 9/10
RRP: Trial size £2.25
SportShield
Sportshield is a roll on/wipe on clear, light liquid designed to stop chafing. You apply it directly on your skin and it stays there until you wash it off. The liquid is very light and I found that it was not thick enough to provide a real barrier for areas where I chafe over longer distances. Also, I did sweat it off.
For me, once you start chafing, you have to either put on, remove, or change a piece of kit or equipment – whatever it is that is causing it. If it is skin on skin, then you need something thicker than this liquid and probably need to tape. Everyone is different though, and I would certainly use this as a base layer and as part of my armoury against chafing. I like the handy sachet size, it means you can whip it out of your pocket and have a quick wipe on a danger spot. Not the only solution for me, but part of the solution against chafing.
There is also a female-friendly version, Sportshield for Her.
Score: 6.5/10
RRP: Trial Size £1.70
Stink Free Spray
This is a deodorant for your shoes and works pretty well. My shoes are so gross that I often have to leave them outside. What this spray does is take away the smell rather than mask it. I used it repeatedly and it did make a difference.
Score: 7.5/10
RRP: Trial Size £1.99
All images 2Toms.com except where stated.
Have you used the 2Toms products? Don't agree with this review? What's your opinion? Add your own comment to this review and share your experience and passion for running with others.
Not a member yet? Sign up here to be part of the RunUltra community and share tips and stories with thousands of fellow runners around the world.
We are a professional review site and our reviewers receive free products for testing from the companies whose products we review. We test each product thoroughly and give high marks to only the very best. We are independently owned and the opinions expressed here are by the reviewer's name shown.
Disclosure:
We use affiliate links in some of our reviews and articles. This means that if you purchase an item through one of these links we will earn a commission. You will not pay more when buying a product through our links but the income will help us to keep bringing you our free training guides, reviews and other content to enjoy. Thank you in advance for your support.