Last updated: 17-Aug-18
The new 2XU Reflect range includes the brand's usual compression fabric benefits as well as 360-degree visibility for increased safety while training in the dark. I have been testing them on dark runs around the streets of Glasgow and further afield.
Features
360-degree reflective detail
Compression support to adductor, glute, quad, hamstring and calf for reduced muscle damage
Graduated compression for faster recovery between workouts
PWX 70D front and 105D back panels for flexibility and power
Multi-directional stretch
Moisture wicking yarns
Flatlock seams to reduce chafing
UPF50+ sun protection
Antibacterial
Women's style: Mid-rise waist and wide waistband with storage facility
Men's style: Drawstring waistband for secure fit
Price: £85
2XU claim that its compression fabric improves performance in a number of ways, including:
Greater power by holding muscles in place
Less fatigue by reducing muscle oscillation
Graduated compression to increase blood flow, which helps to reduce and clear the build-up of lactic acid.
Pros: What's good about the 2XU Reflect Compression running tights
I have been testing the women's version and the fit is really nice. I have long legs and many pairs of tights are too short but the Reflect tights extend all the way to the ankle.
The all over support feels great. Some compression tights can be so tight that they feel as though they are cutting off your circulation, but the 2XUs are very comfortable.
The waist height is about right: High enough to keep the tights up, but not so high that it digs into the waist. I do not like the waist of my tights to pinch the skin. The wider waistband also helps to give a more comfortable fit.
The wider waistband has an inner slit in the fabric so you can add essential bits and pieces such as a phone, money and car key. This is useful if you are not carrying a rucksack. (See my notes below about my phone size.)
The test of these tights came with the running. The tights stayed up and in place, so that is good, and they feel very comfortable. The support/stretch balance is almost perfect in my opinion.
I did not suffer any chafing, even on a longer and sweaty run. On both a warmer and cooler day, my legs remained at a nice even temperature. This means the moisture wicking is probably working.
The reflective detailing is also excellent. When a car's lights shine on the reflective areas the tights shine very brightly. There is a lot of the reflective detailing, too, including all the way around the lower legs and a large "X" on the side of the upper part of the tights.
I have not seen such highly reflective running tights before, and if you do run at night in poorly-lit places where there is likely to be traffic, then this is a great advantage.
It's difficult to know if the compression fabric worked, or not. My legs felt quite strong and responsive while running and the after effects of the exercise on my muscles seemed to be less than on other days but there are many other factors that need to be taken into account to truly know if the tights were working any kind of magic.
The cost of the compression tights is comparable and, in some cases, cheaper than other major brands. I have worn 2Xu products before and found them to be very long-lasting and durable.
Cons: What's not so good about the 2XU Reflect Compression running tights
The lower legs of the tights are a neat fit on me and I do have skinny calves so other people might find, if they have larger calves, that they are too tight.
If you do not have long legs you may find the tights end up wrinkled because they could be a bit long for you. I would say these are tights for longer-legged ladies.
The waistband is good for storage of some items but because I own an iPhone 6-Plus, which is larger than some standard phones, it is not possible to slot in the phone. It's worth noting the limitations of the width of the waistband for storage. The men's tights do not have a wider waistband for storage.
The UPF50+ sun protection seems a bit pointless since the tights are for running in the dark and presumably in winter. However, I guess there is no harm in having this extra feature should you choose to wear them in mid-summer.
There is no doubt that you pay for the brand's name and for the compression element of these tights. Some people believe in compression fabrics and others don't. In other words, there are cheaper running tights on the market if you are not sure about the compression benefits.
Conclusion
The 2XU compression tights are a very comfortable fit and offer great support when running. They make a lot of claims about the benefit of compression fabrics and, I guess, you either believe this and have found it to be true or you take it with a pinch of salt. I happen to like compression fabrics for many reasons and I think they do benefit exercise and recovery. The reflective detailing is excellent and a huge bonus for winter and night-time running.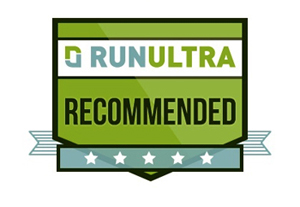 | | |
| --- | --- |
| Score | |
| Design | 10/10 |
| Features | 9/10 |
| Performance | 10/10 |
| Value | 8/10 |
| Total | 9.25/10 |

Other tights you may want to consider:
Skins A400 Starlight tights
Asics Lite-Show winter tights
Salomon Elevate running tights
About the writer: Fiona is a keen runner, preferring off-road and hilly to flat and road. She lives in Scotland where the weather is fickle so needs to be prepared for all conditions. See more of what she writes at Fiona Outdoors.
Have you used the 2XU Reflect Compression running tights? Don't agree with this review? What's your opinion? Add your own comment to this review and share your experience and passion for running with others.
Not a member yet? Sign up here to be part of the RunUltra community and share tips and stories with thousands of fellow runners around the world.
We are a professional review site and our reviewers receive free products for testing from the companies whose products we review. We test each product thoroughly and give high marks to only the very best. We are independently owned and the opinions expressed here are by the reviewer's name shown.
Disclosure:
We use affiliate links in some of our reviews and articles. This means that if you purchase an item through one of these links we will earn a commission. You will not pay more when buying a product through our links but the income will help us to keep bringing you our free training guides, reviews and other content to enjoy. Thank you in advance for your support.