Last updated: 15-Apr-21
30South was conceived in 2014 and since then the founders Richard and James have been researching and working towards their goal to develop technical, performance eyewear that looks amazing and performs even better.
The Trail RX are the sort of sunglasses that I associate with elite runners in the Alps or the Rocky Mountains, worn by serious looking racing snakes raising their trophies above their heads. So it was with some trepidation that I put these on, feeling slightly sheepish as a middle aged, back of the pack runner (working on that).
Features
Sweatproof
Polarizsed Lenses
Ultralight
Ballistic Tested
Glare Reduction
ADvX Frames
Fishing Tested
HDo Lenses
UV 400 Protection
Bike Tested
Competition Proven
Running Tested
Golf Tested
Extra Durable
Fingerprint Resistant
They have a frame made out of TR90. This isn't the name of a road on the Continent, but a thermoplastic material based on Swiss technology. That makes it lightweight, impact resistant and very durable. It can also bend under pressure making it less likely to break and being extremely light also gives it a "barely there" feeling.
The nose clip is a great feature; it allows you to adjust the sunglasses to fit to your face which is necessary when you're bouncing around running on the trails. As someone with a small face, the combination of this clip and the straight arms meant I could get them to fit me comfortably, which is rare.
There are 3 interchangeable lenses; a non-polarized mirrored lens (the iridescent coloured one), a grey (look black to me) CAT 3 polarized lens and a clear UV400 lens. There is also a photochomatic lens (light reactive) that you can buy additionally for £17.00.
The wrap around design helped protect my eyes from the wind, something I really suffer from come rain or shine. That, of course, leads to a drippy nose and weeping eyes; very frustrating when you're tearing down a technical descent and you can't see where to put your feet.
I was sent these glasses back in February and I put them in my rucksack ready for the spring days to test them. Unfortunately, spring didn't get the memo but I did get the glasses out in desperation on a run along a particularly windy edge in the Peak District and they were an absolute life saver.
The wind was really strong, not only was I struggling with forward momentum but my eyes were stinging badly. I was concerned that I didn't have time to switch the lenses over from the mirrored lens whilst on the run but despite it being very dull, I was able to see perfectly well and the relief was instantaneous.
The lenses themselves are very technical, as is the description of them, taken from the website. I have no comment on these features beyond my layman's interpretation that they are clear and easy to see through but I'm sure being NASA developed adds an element of excitement to some:
"HDo (High Definition Optics) lenses: The cutting edge HDo lenses use NASA developed REVO coatings to ensure high contrast viewing and enhanced clarity. The wrap around feature ensures unhindered peripheral vision. They are ballistic-grade shatterproof, hydrophobic and highly scratch resistant."
Perhaps the ballistic grade is a nod to founder Richard McEnery's past as a Royal Marine Commando, but I imagine this level of shatterproofness is more peace of mind from flying stone chips from passing cars than bullet deflection.
Changing the lenses is a little daunting at first but once you are more confident that you won't break the lenses or the frame by twisting them to make them pop out, it does become a quick and easy task. There is a helpful video on the website showing you how to change the lenses.
Out on the trails, they sat comfortably on my nose without moving and the first time I wore them in anger was on the bike and again, they were perfectly comfortable, sliding in over my ears under my helmet with no issues.
A smart hardcover box is provided, as well as soft bag made from recycled plastic bottles, to protect the glasses, which is a nice touch.
Conclusion
At £65 I think these are a great value pair of sunglasses that can be used in a variety of situations. Despite feeling somewhat ostentatious wearing them, (I was once teased for looking like I'd just walked in off the ski slope), I would keep them in my running vest and most probably would not carry any other lenses but keep the photochromatic lens in permanently.
| | |
| --- | --- |
| Score | |
| Design | 8/10 |
| Features | 9/10 |
| Performance | 9/10 |
| Value | 10/10 |
| Overall | 9/10 |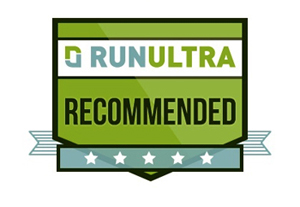 About the author: Kate is the Web Administor and Content Manager for RunUltra and in her spare time she can be found running in the hills of the Peak and Lake District.
Have you tried 30South Trail RX Sunglasses? Don't agree with this review? What's your opinion? Add your own comment to this review and share your experience and passion for running with others.
Not a member yet? Sign up here to be part of the RunUltra community and share tips and stories with thousands of fellow runners around the world.
We are a professional review site and our reviewers receive free products for testing from the companies whose products we review. We test each product thoroughly and give high marks to only the very best. We are independently owned and the opinions expressed here are by the reviewer's name shown