Last updated: 17-Aug-18
These jackets are available for both men and women.
In this review, I test out two lightweight running/mountain sports jackets from Adidas ready for the rains and winds of mountain running in the Summer in Europe and America, and Winter running in Australia and NZ. Both jackets were tried out over the hills in the winds and rain of a Scottish "spring".
Adidas Terrex Agravic 3L Jacket
Photo credit: Adidas.com
Features
Climaproof® provides breathable, waterproof and windproof protection from extreme weather
Zip chest pocket with pack-it pocket function
Full zip; High collar for coverage; Volume-adjustable hood
Pre-shaped elbows for an ergonomic fit; Elastic cuffs; Bonded draw cord-adjustable hem
Reflective TERREX logo on neck
Slim fit
100% nylon rip stop
This jacket is stocked full of features and all of them are very useful ones. First thing with any rain jacket, though, is the material, and for me there are two main questions: Does it keep the rain off? Will I sweat like a beast in it? The answer to those two is Yes and No (well a small beast, a squirrel, say.)
The material is climaproof which Adidas says makes it breathable, waterproof and windproof and gives you protection from extreme weather. I found this to be true and was very impressed by the protection I got from some lashing rain. The jacket is breathable too, but I did sweat as I laboured up the hills, so there was some residual dampness inside. For me, this is pretty well inevitable as I am a sweaty Betty.
The jacket is fully seam-sealed, cut slim, and has pre-shaped elbows, which look a bit strange when you first take it out of the packet, but let you move comfortably. Although it is slim-cut, I found it true to size.
There is an adjustable hood and a drawstring at the hem – both of which work well. I was pretty snug when I put the hood up during the worst downpours. Like a lot of people, I don't really like running in a hood but sometimes you have to. All the zips are covered so you don't get chin itch or water leakage.
There is a nice big pocket on the chest, easy to navigate and big enough for a phone and a snack bar and keys. I did put my phone in an extra plastic bag because of the weather but it was 100% dry.
Some negatives? Well, there aren't really many for this jacket. It is a rustler… when it is dry particularly, and it is not cheap. I also haven't had it for long enough to test whether the waterproofing will last over a year/two years.
PROS: keeps the rain off; lets most of the sweat out; comfortable.
CONS: expensive; rustles.
Photo credit: Adidas.com
CONCLUSION
This is not a cheap jacket but I have to say that the quality shows in every inch of it and it performed very well in some nasty conditions. The design has been carefully thought out and the features are all useful and not just gimmicky. If you have some cash – splash it on this one, you'll be glad you did when you are half an hour in to a rain-battered run.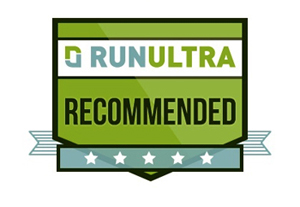 | | |
| --- | --- |
| Score | |
| Design | 9/10 |
| Features | 10/10 |
| Performance | 10/10 |
| Value | 8/10 |
| Total | 9.25/10 |

Adidas Terrex Agravic Wind Jacket
Photo credit: Adidas.com
Features
Climastorm provides lightweight, breathable protection from wind and rain
Vertical zip pack-it pocket on left chest
Full zip with adjustable hood
Adjustable hem with draw cord; Durable water-repellent (DWR) coating sheds rain and snow, quick-drying
Colour blocked with fade graphic
Slim fit
100% polyester rip stop
The material of this jacket is silky smooth and it is feather light. I was a bit doubtful that it would actually be effective because it is so nice to the touch, but I was wrong. I put it on as I started to get cold, that moment when pleasant cool turns into that debilitating chill. I like to keep on the cool side, so sometimes leave it a bit late to put on an extra layer.
This jacket stopped the wind immediately and within five minutes I was toasty. Once you have the jacket on, you just don't feel it, it is so light, and it doesn't rustle!
I think because the material is SO fine, it is very breathable. It wicked the sweat away and left me warm not dripping. The hood and hem are adjustable but I found the hood a bit fiddly to do.
It is not a rain jacket, although it does give you some protection, but I would not wear this when the conditions were bad, it is very definitely a wind jacket.
The seams are all sealed and there is a good chest pocket. The zips are hooded. It is very slim fitting, so think about going up a size rather than down a size.
PROS: great material; instant warmth; good breathability.
CONS: fiddly hood; make sure you get the right size.
Photo credit: Adidas.com
CONCLUSION
This jacket is so light and warm that I now just leave it in the pocket of my hydration pack so that it is always with me. I particularly liked the feel of the fabric, lack of rustle and the breathability of it – all without loss of warmth and keeping off the wind.
| | |
| --- | --- |
| Score | |
| Design | 9/10 |
| Features | 8/10 |
| Performance | 10/10 |
| Value | 8/10 |
| Total | 8.75/10 |

Have you used the Adidas Terrex Agravic jackets? Don't agree with this review? What's your opinion? Add your own comment to this review and share your experience and passion for running with others.
Not a member yet? Sign up here to be part of the RunUltra community and share tips and stories with thousands of fellow runners around the world.
We are a professional review site and our reviewers receive free products for testing from the companies whose products we review. We test each product thoroughly and give high marks to only the very best. We are independently owned and the opinions expressed here are by the reviewer's name shown.
Disclosure:
We use affiliate links in some of our reviews and articles. This means that if you purchase an item through one of these links we will earn a commission. You will not pay more when buying a product through our links but the income will help us to keep bringing you our free training guides, reviews and other content to enjoy. Thank you in advance for your support.