Last updated: 17-Feb-19
By Luke Jarmey
Having already reviewed Arc'teryx's highly lauded Cerium LT Hoody, I was bubbling with excitement to hear that they'd released an even lighter version.
Blasting just under 100 grams off the LT, this SL looked like a ludicrously tempting bit of kit for the discerning runner.
What really conjured my curiosity was the degree to which the warmth and other features had been compromised in relation to the weight saving.
Well what better place to carry out this thoroughly delightful investigation than the alpine trails surrounding my stomping ground of Samoens, France.
Features
850 fill power European grey goose down
Coreloft™ 40 and 100 synthetic insulation
Arato™ 7 outer fabric with a DWR finish
Down Composite Mapping™
Adjustable low profile and down insulated StormHood™
Front zip with chin guard
Elastic cuffs
2 zipped hand pockets
Stuff Sack
Elastic cuffs
Adjustable hem drawcord
Weight 215g
RRP: £270

Pros: What's good about the Arc'teryx Cerium LT Hoody
We've got to start with the weight, at 215g it's feather light for an insulation piece. This is really what's going to catch the eye of keen racers and runners looking to go as fast and light as possible on big personal projects.
However, its lack of weight would be pointless if insulation properties weren't up to scratch.
I'm pleased to report that the warm to weight is very good. Yes, it's obviously not as warm as the 305g Cerium LT Hoody, but I'd say the warmth is nicely in line with the weight. It's about 30% lighter than its bigger sibling and it felt roughly about 30% less warm.
Of course warmth is all relative to the conditions and to the wearer. I was able to wear this jacket comfortably and consistently in the morning and evening at 2500m during camping breaks whilst running in the French Alps in the summer.
Temperatures were generally around 6-10 degrees celsius at night. I also extensively used it for ski touring in the far north of Norway during the spring. Here it was great as a quick insulating piece over my softshell during breaks.
Temperatures here were around 0 degrees celsius. Arc'teryx use 850 fill power down in this jacket. The higher the number (which this is), the higher its 'lofting' and therefore warmth properties.
As with the Cerium LT Hoody, Arc'teryx have chosen to strategically place 'Coreloft' synthetic insulation in the areas of the jacket likely to be exposed to high moisture. These being the cuffs, collar, chin and armpits.
Synthetic insulation performs very well when wet compared to down, but when dry, generally doesn't have as good a warmth to weight ratio. I feel this is a great addition to the jacket and a very worthwhile compromise.
Fit is always a subjective little number to nibble over, but for the record I'm 6ft/183cm with an average to long torso and slim build. I found the cut absolutely bang on. I really dislike jackets which are too short and ride up high.
The Cerium felt decently long enough, extending below my waist, a good compromise between length and weight saving.
Arm length was great and the torso and shoulders felt trim, but with enough space to layer up nicely underneath.
Arc'teryx are well known for the effort they put into anatomical design. Essentially how well the garment articulates with your body movements. They certainly haven't dropped the ball with this one and it feels really mobile with no excess lifting when swinging my arms around madly.
There aren't many bells and whistles on the jacket, but to me that's part of the appeal. It keeps weight down and cuts out all unnecessary faff.
There are two decent sized pockets on the side. Both zippered. As with their other down jackets, they include a stuff sack that attaches to the inside of one of the hand pockets. A really simple but fantastic idea; I'm forever losing these kind of sacks!
This is all in lieu of being able to stuff the jacket inside one of the pockets. I prefer it this way as I feel it's much easier to compress and put lets less strain on the jacket zippers etc. The stuff sack compresses to something similar in size to a 1L Nalgene bottle, though a perhaps a tad narrower.
The hood is a simple affair, works well with most head gear and just about fits over my climbing helmet.
Arc'teryx have used a slightly lighter fabric than in the Cerium LT, this being the Arato 7 nylon shell, rather than the Arato 10 nylon.
Durability doesn't seem to have been compromised in a particularly significant way and after four months of extensive use the jacket still seems as good as new. Yes, it probably won't hold up too well to regular rock abrasions from running/scrambling around in it in the mountains.
But it's not really designed for active use, more so for rest periods during your run. For an active insulation piece, you'd generally be better off with something fully synthetic.
As with its bigger brother you do get the occasional down feather poking through. This is entirely normal with down jackets though and I've yet to own a jacket that hasn't done this.
Perhaps even more subjective than fit is the 'look' of a garment. Well I think it's got some style and makes for a great casual piece too. Quite rare in running clothing.
The lighter weight fabric is actually semi translucent and lets you see all the feathers in the jacket. Personally I think this looks cool.
Cons: What's not so good about the Arc'teryx Cerium LT Hoody
As with the Cerium LT, the hood is where a compromise has been made to keep weight down. It's very simple, with no elastic draw string on the sides and no visor.
It only just about fits over my low profile climbing helmet and it doesn't articulate particularly well when vigorously moving the old noggin from side to side.
To be honest, all of that really doesn't bother me, I'm very rarely if ever wearing this jacket whilst moving fast and runners generally won't be bothered by helmet compatibility and for those that are, it does still fit, albeit tightly.
It is made by Arc'teryx and therefore doesn't come cheap. Though I'd say in line with its peers in the premium outdoor clobber market. You do get what you pay for though and Arc'teryx's warranty is generally held in high regard.
Not so much a negative of the jacket itself, but with down in general. It doesn't perform well when wet. The DWR coating can withstand very light precipitation, but if you're going to be in a really wet environment, throw a waterproof shell over the top or ideally, take a synthetic insulating piece instead.
Conclusion
After being so impressed by the Cerium LT Hoody, I had high hopes for its little and lighter brother, the Cerium SL Hoody. I wasn't disappointed. The excellent fit, quality and technical performance has carried over and they've maintained, what feels like a very similar warmth to weight ratio.
Now, who's this jacket for? Well, if you were going to own one down piece for summer and winter use (within reason), the Cerium LT Hoody is potentially a touch more versatile.
Where the SL version shines though, is in the warmer months, particularly for summer mountain running adventures, when you know temperatures aren't going to get silly cold.
Also for races, where a down jacket is mandatory equipment and again, you know that temps aren't going to be ridiculously frigid.
If you were going to own two down jackets, this combined with a heavier weight piece (ie similar to the Arc'teryx Cerium SV) would be bang on the money, covering you for nearly all eventualities.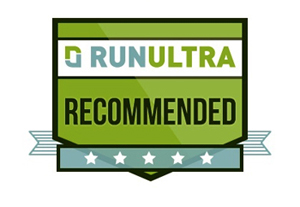 | | |
| --- | --- |
| Score | |
| Design | 10/10 |
| Features | 9/10 |
| Performance | 10/10 |
| Value | 8/10 |
| Total | 9.25/10 |
Other jackets you may want to consider:
PHD Wafer Down Jacket ' K Series' – £300
Patagonia Ultralight Down Hoody– £280
Salomon X Alp Down Hoody – £250
Montane Featherlite Down Jacket – £200
Rab Zero G Jacket – £375
Mountain Hardwear Ghost Whisperer Hooded – £250
Have you tried the Arc'teryx Cerium SL hoody jacket? Don't agree with this review? What's your opinion? Add your own comment to this review and share your experience and passion for running with others.
Not a member yet? Sign up here to be part of the RunUltra community and share tips and stories with thousands of fellow runners around the world.
We are a professional review site and our reviewers receive free products for testing from the companies whose products we review. We test each product thoroughly and give high marks to only the very best. We are independently owned and the opinions expressed here are by the reviewer's name shown.
Disclosure:
We use affiliate links in some of our reviews and articles. This means that if you purchase an item through one of these links we will earn a commission. You will not pay more when buying a product through our links but the income will help us to keep bringing you our free training guides, reviews and other content to enjoy. Thank you in advance for your support.
About the author: Luke Jarmey is RunUltra Community Manager and Adventure Photographer and all round mountain outdoorsman. All the images in the piece are his.
See more of his images here:
@lukejarmey
www.lukejarmey.com