Last updated: 18-Dec-18
Most ultra runners will own at least one pair of calf sleeves, if not five or six pairs. Indeed, at races these days it is unusual to see runners with bare calves.
Calf sleeves are said to help reduce muscle tightness and the chance of injury while running. Compression calf sleeves can also be worn after a long run to aid recovery of the muscles.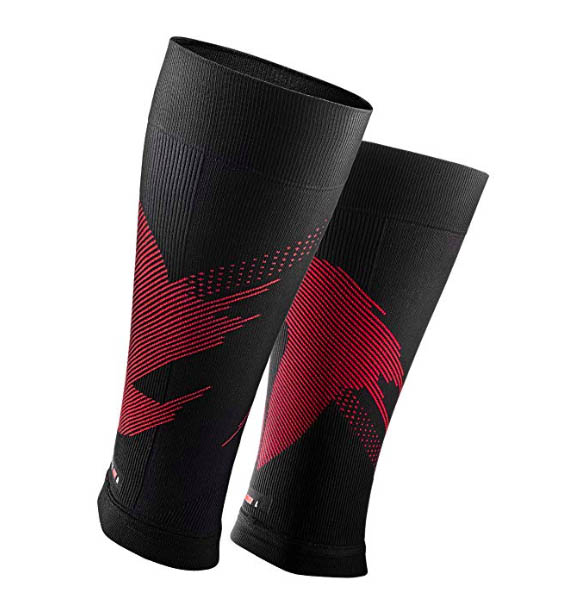 Photo credit: Amazon.co.uk.
Rockay Blaze Graduated Compression Sleeves
Before we start with Fiona's reviews below, we had an additional set of sleeves. Reporting by Alice Morrison. Testing by Neil Fairplay.
Rockay's passion for their product shines through on their website. They pride themselves on the quality of their materials, the anti-odour and moisture wicking that the calf sleeves provide and their durability.
Features
42% Multifilament polyamide, 32% Polyamide, and 26% Elastane
Anti-odour
Moisture wicking
Gradated compression
Lifetime guarantee
Live online chat for questions
RRP: £28.95
When I read up about the sleeves before I got them, I was expecting them to be quite thick but in fact they are light. The first thing I liked was the look of them. They look great and come in a really wide variety of colours.
Looks are not the main dish though, obviously, it is the compression we are interested in.
They pull on nicely and are true to size. Medium is a good fit at 5ft7/8. They glided on smoothly but were nice and strong. I have been known to put my thumb through other compression sleeves when getting them up my leg.
They come up to just below the knee and as I had two pairs I got my running friend Neil to try them too. For my type of legs (medium female), they were a perfect fit but for Neil, they were a little snug at the back of the knee. He has larger calves so would go up to a large. They fit well round the ankle too.
Over the calf, the gradated compression worked extremely well. Excellent for long days out or overnight recovery. I really like the fact that they are wicking too. Anything that keeps air going round the leg is a good thing.
PROS: Good compression round the calf; good leg coverage; look great; excellent customer service.
CONS: Make sure you get the right size for you; they are not the cheapest but comparable to other high-end sleeves.
Conclusion
The Rockay Blaze Calf Sleeve is an excellent compression product.
It has definitely become a favourite to be reached for on those long training runs when you know the calves are going to start getting a bit wobbly.
It is also light enough to wear overnight for recovery which is extremely useful.
| | |
| --- | --- |
| Score | |
| Design | 9/10 |
| Features | 9/10 |
| Performance | 9/10 |
| Value | 8/10 |


Kalenji Kanergy Running Leg Sleeves
For a budget buy, the Decathlon Kanergy leg sleeves had to be worth a try. They state that the sleeves have been "designed to reduce muscle fatigue during intensive runs".
Features
Anatomic design to fit the right and left legs (they are even marked with an R and L)
Three unisex sizes S, M and L but no different girth measurements
"Stability" to reduce muscle vibration, fatigue and cramps
Three different colourways
UK £9.99, See Decathlon
I chose the small because I have skinny legs. They are a good fit and although I have quite long legs, the Kanergy running sleeves are the perfect length. They fit from just above the ankle to just below the back of the knee.
They are not too tight and not too loose and, in fact, feel nicely supportive.
I ran for a couple of hours on a warm summer's day and after a while I found my calves got a bit hot. I could feel my skin sweating under them and that felt uncomfortable.
I ran quite a few hills and, for once, I did not feel any signs of calf cramp.
However, the heat and the feeling of being a bit restricted as the run went on and my legs got hotter forced me to take them off. I think my legs probably swelled due to the heat.
I popped them back on again after the run for a couple of hours of recovery and again they felt good.
PROS: Price, left and right fit, no-frills, good length, good support.
CONS: No girth widths, unisex only, not enough give in the fabric, hot on summer days.
Conclusion
These are a no-frills, three-sizes-fits-all pair of calf sleeves and for £9.99 they are a good budget buy. They do not claim to do anything amazingly magical, except to offer support and aid muscle fatigue. I would prefer a sleeve with a bit more give and something a little thinner for summer running. They could be good in the winter, however.
| | |
| --- | --- |
| Score | |
| Design | 7/10 |
| Features | 6.5/10 |
| Performance | 8/10 |
| Value | 10/10 |
| Total | 7.5/10 |

Bridgedale Compression Sleeves
The Bridgedale Compression Sleeves claim to offer "graduated compression while you train". The information adds that the sleeves will "help to increase circulation and oxygen supply within your leg muscles".
They are aimed at walkers, hikers and runners.
Features
Constructed from 50% CoolMax polyester fabric (for moisture management and to combat muscle vibration)
46% Nylon and 4% Lycra
Graduated compression 15 to 20mmHg (this is a moderate compression rating)
Tubular knit construction
Sizes: Unisex: S to XL
UK £22
I tested the small size, which were a bit long and loose for me but I do have slim legs. I think this is the disadvantage of unisex sizing because women's legs are usually a lot slimmer then the men's.
At first I thought they would not be tight enough to be effective. However, the advantage of the looser fit is that they do not end up feeling too restrictive during exercise.
Then again, there might be a bit too much give in them to be wholly effective because, to be honest, I didn't feel that they were doing a great deal.
I was sent a pair of compression socks alongside the sleeves and I confess I preferred these. They felt a lot more comfortable to wear, although, again, I am not convinced they helped with my muscle fatigue during exercise.
I tried the sleeves and socks after exercise and I found them to be really comfortable. I could wear them for hours afterwards without feeling overly restricted. I think they helped quite a bit at this stage of the recovery process, especially after a long run.
I have found, in practice, that I choose to wear the Bridgedales for mountain hiking/running combination outings and for travelling on planes because they feel so comfortable.
Although they are made of quite a thick material they do not feel hot and sweaty. I presume this is the addition of CoolMax. It works a treat.
PROS: Price, comfortable, CoolMax
CONS: Need more sizes for women; too long; unconvincing support for my skinny calves
Conclusion
These are the sort of compression sleeves you could wear all day and still feel comfortable in. They are probably better for men, give the sizes and length. The CoolMax works a treat. I would see these as compression sleeves for long days of running/hiking and running.
| | |
| --- | --- |
| Score | |
| Design | 8/10 |
| Features | 8/10 |
| Performance | 7/10 |
| Value | 8/10 |
| Total | 7.5/10 |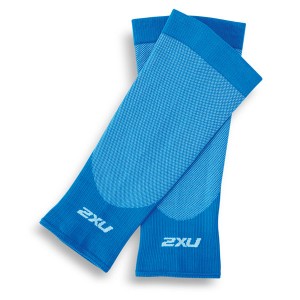 Photo credit: www.2xu.com
2XU Compression Performance Run Sleeves
The 2XU Compression Performance Run Sleeves claim:
Graduated compression to promote increased circulation for recovery
Zoned breathability panels for maximum airflow and comfort.
Highest power denier targeted support to calf and shins
Reduce fatigue in lower legs through less muscle oscillation
Reduce muscle soreness
Boost power output
Features
Seamless
High filament yarns for dryness (wicks sweat from the skin to the fabric exterior).
Antibacterial
UPF50+ sun protection
Sizes: Unisex XS to XL
Pink or black
UK £35
There are a lot of claims and features for one pair of compression sleeves. But, then again, 2XU sell a range of compression sleeves, socks and other products so they are trying to be specific with these sleeves.
They are meant for serious running and training and offer a high level of support.
I have the size small and they fit very well. They feel like they offer a good level of compression and they are a great length. The top and bottom hems do dig into my skin a bit but not uncomfortably so. They leave marks that last on my legs for an hour or so afterwards.
Despite being very supportive and "compressing" on the muscle there is still a give in the fabric so they do not end up feeling overly tight when running.
The fabric feels far lighter, softer and more performance specific than the Kanergy and Bridgedale sleeves.
The front of the sleeves offers a different compression and support to the rear side and you can feel this when they are on.
I felt like my calves were nicely supported during running and as if there was less fatigue and definitely no cramps. I also wear the sleeves after exercise for helping muscles to recover and they feel great for up to a couple of hours.
My legs also stayed dry and sweat-free when running.
PROS: Fit, design, colour (I love the pink), support, fabric, breathability.
CONS: Price; unisex fit only; too much jargon.
Conclusion
2XU products do tend to be expensive but if you shop around you can find them at a better price. They do exactly what they claim on the label and they feel great to run in. I wish there was less hype and jargon with such products.
| | |
| --- | --- |
| Score | |
| Design | 9/10 |
| Features | 9/10 |
| Performance | 9/10 |
| Value | 8/10 |
| Total | 8.5/10 |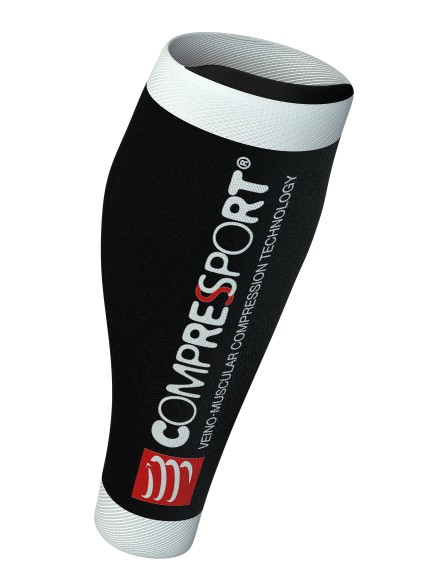 Photo credit: www.compressport.com
CompresSport R2 V2 calf sleeves
Billed as a "new edition of the revolutionary compression calf sleeves", CompresSport have created sleeves with a "knee-protection tab that further guards against muscle vibrations and knee pain".
Apparently the K-protect reduces these vibrations by 8%.
We are told that over long distances or on steep descents, knees need to be protected against shocks and oscillations and the R2 V2 calf sleeve, fitted with an ergonomic tab, "supports the patellar tendon like no other".
The sleeves are meant to be worn during and after effort to limit pains and aches, and thus delay fatigue and accelerate recovery. They also claim: "Total performance is guaranteed over ultra-long distances races."
Other features:
Massaging firbre: "Every movement triggers a micromassage providing well being and lightness". This is a patented fibre.
60° compression dampens the "shock wave" effect on muscles, veins and joints
Sleeves do not retain water
10 colourways
Four sizes, according to calf circumferences
UK £29.99, See CompresSport
There are some big and complex claims with these CompresSport sleeves and I wonder if they are simply good at articulating what the sleeves do rather than offering significantly more than other sleeves.
CompresSport sell six different types of calf sleeves alone and many other compression garments so, I suppose, they need to identify why these are different from all the others.
They do, however, have a couple of innovative claims, such as the K-protector and the "patented fibre that massages with every movement". These sound interesting and useful.
Although the sleeves are tight when they go on, the fabric is the thinnest and lightest of all the sleeves on test.
The sleeves actually feel amazingly light to wear and they have a cooling effect.
Indeed, they feel like a second skin. It's a strange sensation and despite being tight they feel very supportive yet not constrictive. Perhaps they do even massage with every move, although I can't be sure of that! It's a tiny bit like magic, though.
I have absolutely no idea if the K-protector works or if they support my patellar tendons "like no other" but what I can say is that they are easy to wear and to run in. I felt no constraint or sweating. I was able to wear them for a couple of hours after a run, too, but then I really needed to take them off.
There is, it seems, only so much calf magic you can cope with.
PROS: The most precise fit; lightweight; effective supportive; massaging; lots of colours.
CONS: Cost; too much jargon (although they are good).
Conclusion
There are many big claims made by CompresSport, which I find annoying, but they are the easiest, most comfortable and most supportive to wear of all on test. They do a good job of keeping aches and cramps at bay.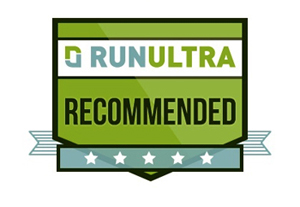 | | |
| --- | --- |
| Score | |
| Design | 9/10 |
| Features | 10/10 |
| Performance | 9/10 |
| Value | 8/10 |
| Total | 9/10 |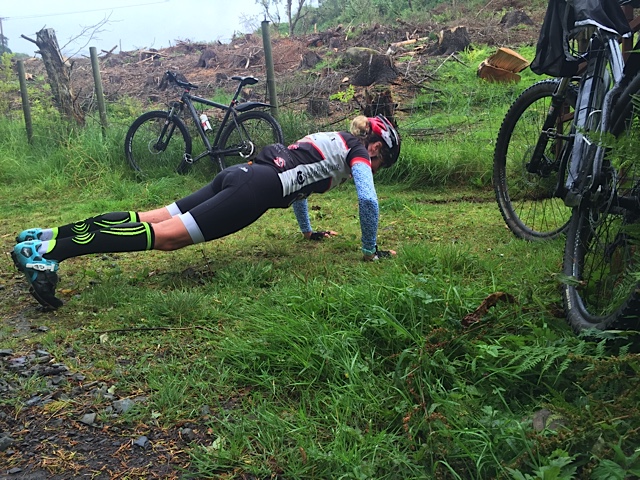 Have you used any of these calf sleeves? Don't agree with this review? What's your opinion? Add your own comment to this review and share your experience and passion for running with others.
Not a member yet? Sign up here to be part of the RunUltra community and share tips and stories with thousands of fellow runners around the world.
All images Fiona Outdoors except when stated.
We are a professional review site and our reviewers receive free products for testing from the companies whose products we review. We test each product thoroughly and give high marks to only the very best. We are independently owned and the opinions expressed here are by the reviewer's name shown.
Disclosure:
We use affiliate links in some of our reviews and articles. This means that if you purchase an item through one of these links we will earn a commission. You will not pay more when buying a product through our links but the income will help us to keep bringing you our free training guides, reviews and other content to enjoy. Thank you in advance for your support.