Last updated: 05-Dec-18
They are probably your least expensive bit of kit but they protect your most important asset – your feet. Blisters, bruising, and toe nail trauma can all be alleviated by wearing the right socks for the right conditions and for your feet. I have been trying out a variety of different brands over the past few weeks, working out what I think works best where and why.
All of the socks I tested I found to be of a high quality, but I did find differences between them and formed preferences of which pair to wear when.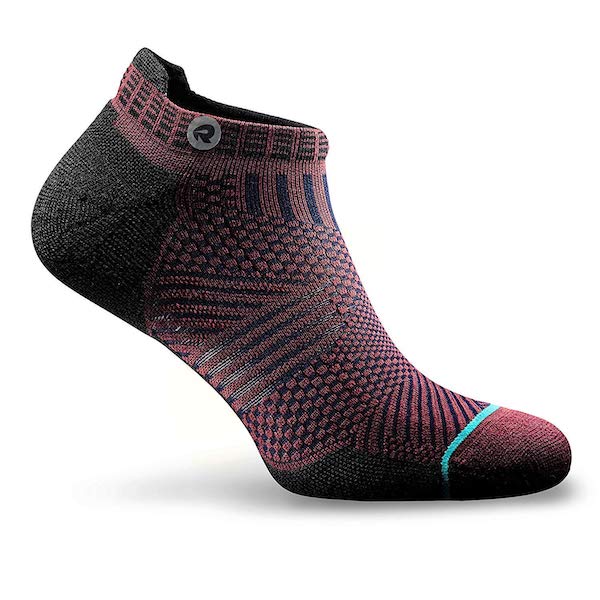 Photo credit: Rockay.
Rockay Accelerate Anti-Blister Running Socks
Score: 8/10
Rockay was a new brand for me and I am a fan of merino so was looking forward to slipping these on.
They have a lot of good features: padding at the toes and heels to alleviate blisters and compression under the arch which I particularly liked. They are also well-ventilated with a weave fabric utilised to let air flow through. If you are a smelly-footed person, then there is no doubt that merino helps with that!
These are a well-designed sock with a lot of thought put into the detail.
I would use these on my morning winter runs as I also found them to be pretty warm!

Hilly Twin Skin Anklet
Score: 9/10
If you are not familiar with the twin skins, they are basically two layers of sock – an inner and an outer – designed to reduce friction to the foot and so to prevent blisters. I am a big fan. I wore twin skins when I very first started running and I never got blisters, so ever since then I seek them out for longer runs. For me, they absolutely do work.
The new thing about these socks is that there is venting on the inner sock which allows a bit of air in and heat out to be dispersed by the outer sock. I still find them a bit warmer than a single-layer sock, though. The one thing you do have to be careful of with this sock, is that you put it on correctly, if you leave wrinkles and lumps, it will get uncomfortable. It's not a jump-out-of-bed-pull-them-on-and-go affair. Those extra two minutes will be worth it in the long run (see what I did there!).
I would wear these socks for longer runs when I really want to protect my feet.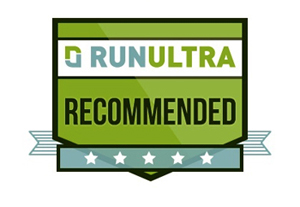 Feetures Elite Max Cushion No Show Tab
Score: 8.5/10
I hadn't come across this American brand before and I was very happy to add them to my sock wardrobe. Even though these were max cushion, the socks are so well designed that they are still light and non-clunky. There is no toe seam so no rubbing and there is support in the arch which means that they stayed put and didn't roll down. This was helped by the heel tab which stayed in place. I had no hot spots at the end of my runs and my foot felt in good shape.
Also, the colours and style are fantastic. My one caveat for a longer run is that I prefer a sock with a bit more coverage. I would use these for everyday training runs and also to give myself a psychological boost because they really look good.
inov-8 All Terrain Sock Mid
Score: 9.5/10
What a sock! These don't look like much coming out of the packet as they are grey and black but I found them to be one of the best pairs of socks I have ever run in. I put them on and my feet felt good and then I immediately forgot about them, I kept having to focus so that I could write a good review.
The balance of cushioning, ventilation and wicking make them a really excellent all-rounder. These are my top choice for go-anywhere, do-anything socks.

Hilly Cushion Anklet
Score: 8/10
These socks are specifically designed to keep you out on the trails for a long time. They are thicker, with coolmax fabric so are both comfortable and less smelly. They are vented and they also have anti-slip features which are useful in a bulkier sock. These are the socks to use going into autumn when the weather gets colder and the trails get wetter and muddier.
They are a real workhorse of a sock and ideal for the fells. The one thing to bear in mind is that with the extra cushioning, they can bag a little, but the ankle coverage means they don't slip too much. I would wear these on the cold, wet days when I need some proper protection.
Compressport Pro Racing Socks V.3
Score 8/10
I honestly think that Compressport compression calf sleeves saved my life when I did the Marathon des Sables. They are an absolutely ace bit of kit, so I was very excited to try out the racing socks. When I got them out of the packet, though, I had doubts. They are so slim and minimalist I wasn't even sure that they would stay on my heel. They do, though, and they are a fine sock.
They are absolutely designed for speed and coolness, with maximum venting and minimum thickness. I would not wear these for a long day out in wet and muddy conditions, these socks are built for speed and the fleet of foot. Highly recommended for racing.
Hilly Ultra Marathon Fresh Anklet
Score 9/10
This is another great all-round sock. I reviewed them over 18-months ago, and the pair I had then are still going strong. I like the padding in the heel and the grip round the arch. Good foot support, not too heavy nor too light, I would use these socks for every day and longer runs. They will not let you down.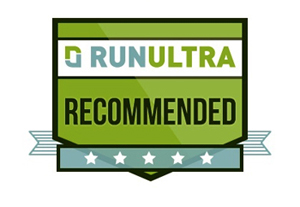 Alice Morrison is a novice ultra runner who loves the challenge of difficult trails and terrains. She lives in Morocco and splits her trail training between the rocky Atlas Mountains and the desert.
All images Alice Morrison.
Have you used any of these socks? Don't agree with this review? What's your opinion? Add your own comment to this review and share your experience and passion for running with others.
Not a member yet? Sign up here to be part of the RunUltra community and share tips and stories with thousands of fellow runners around the world.
We are a professional review site and our reviewers receive free products for testing from the companies whose products we review. We test each product thoroughly and give high marks to only the very best. We are independently owned and the opinions expressed here are by the reviewer's name shown.
Disclosure:
We use affiliate links in some of our reviews and articles. This means that if you purchase an item through one of these links we will earn a commission. You will not pay more when buying a product through our links but the income will help us to keep bringing you our free training guides, reviews and other content to enjoy. Thank you in advance for your support.