A running vest that can hold sufficient water to get you between checkpoints or through your long run which also has space for everything on your kit list is an important item for most ultra runners. I tried a few different ones when I first started running long distances but have been pretty happy with the one I settled on for the last few years.
Camelbak started life as the inventors of the hands-free hydration bladder. Since then, they have evolved to offer a range of packs and water bottles for cycling, hiking and running. The Women's Zephyr Vest has the greatest capacity of their women's specific fit running vests. I tried it out on the snowy North Yorkshire trails.
Features
Engineered knit mesh – light and breathable material made with body mapping technology to ventilate areas of the body that generate the most heat
Dual adjustable sternum straps – offers a range of adjustments for a custom fit and increased stability
Fuel and gear storage – multiple stow options, easily accessible
Secure phone pocket – keep essentials safe and easy to access
Reflectivity – for low light safety
Stretch overflow pocket – quickly stash or shed an extra layer
Trekking pole attachment – easily attach and remove poles when needed
Polygiene® anti-microbial
Safety whistle – be heard in case of an emergency
Reservoir compatible (not included)
Dual exit tube routing
Made with ultra light materials
Women's specific fit
RRP £124.99
Pros: What's good about the Women's Zephyr Vest?
Camelbak used body mapping technology to detect the areas of the body that generate the most heat in both men and women to optimise ventilation. For this reason, the back panel is designed differently in the women's version compared to the men's, to reflect differences in heat generation. Whilst I tested this in winter and cannot say how it would perform in hot weather, I found it light and breathable and was never aware of it sticking to me sweatily.
The material of the vest is treated with antimicrobial Polygiene® designed to prevent it from smelling bad. I haven't washed it yet, and I reckon it smells better better than my other pack. Having said that, under lockdown, the only ones who could corroborate this for me are my dogs, and they aren't averse to the smell of long-distance runner.
As I'm not overly curvy, unisex vests haven't been a problem for me. However, the women's specific design of this one does fit me particularly well. It's snug without being tight, and there is no jiggling.
I love the range of pockets on the Zephyr. They are of various sizes and they all seem to be in comfy places. There is a zipped pocket designed for your phone, however I found it more comfortable and convenient to keep it in one of the drawstring pockets under a water bottle and use the zip pocket for my keys. Nothing seemed to move about whilst I was running.
The large back pocket is big enough to stuff a down jacket into – essential for a winter run in the hills when you might have to stop and walk. One of my favourite features was the adjustability of the pack – if I'm going from a single layer with a jacket stuffed in the back to wearing a thick jacket and having the back pocket empty, then I need the vest to fit in different ways.
The sternum straps are detachable and can be moved up or down. I found them comfortable in the default positions, but someone with a bigger bust might need them further apart. They are also elasticated, making them more comfortable than the straps of my other pack if I am carrying a lot of gear.
The straps at the side of the pack are also adjustable. The vest only comes in one size, but I found this better than my size small existing pack which fits me well until I'm wearing bulky layers.
I also like the Quick Stow soft flasks which slot into the top pockets easily. They use a bite valve which can be twisted if you want to turn them off and ensure there are no leaks, for example, if transporting the pack in your car.
Cons: What's not so good about the Women's Zephyr Vest?
To be honest, there isn't much I didn't like about the vest, so this is all nit-picking. When carrying a spare layer in the back, I did notice it was quite damp with sweat when I took it out. This happens with other packs in hot weather, but I don't usually notice it in winter unless I'm running a really long way.
I think this is because the pocket is designed to be weatherproof, keeping things protected from external water. Therefore, criticising this is a bit like criticising a waterproof jacket because you get sweaty. It's a trade-off between whether you want to stop water getting in or whether you want to allow it to get out. It's easily solved by putting spare layers in a dry bag.
The only other thing I can think of that could be improved is that the pockets containing the flasks would benefit from the addition of a drawstring. I found that once I had drunk half the water, the flasks did not feel as secure. It's a minor issue.
Conclusion
I really liked the Camelbak Women's Zephyr Vest. It felt light and comfortable, I could easily carry everything I needed and it fits beautifully. At £124.99, it isn't cheap, but the price is comparable to other leading brands with similar capacity, and vests aren't items that need replacing too frequently. If you're in the market for a new vest, then this one is worth considering. It will now be my go-to running vest.
| | |
| --- | --- |
| Score | |
| Design | 9/10 |
| Features | 10/10 |
| Performance | 9/10 |
| Value | 9/10 |
| Total | 9.25 |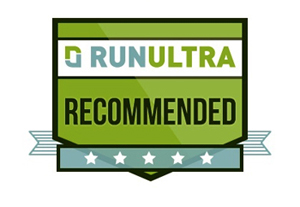 About the author: Sarah is RunUltra's Event Listings and Social Community Manager and also a running coach. She can usually be found running on the North Yorkshire Moors.
Have you tried the Camelbak Women's Zephyr Vest? Don't agree with this review? What's your opinion? Add your own comment to this review and share your experience and passion for running with others.
Not a member yet? Sign up here to be part of the RunUltra community and share tips and stories with thousands of fellow runners around the world.
We are a professional review site and our reviewers receive free products for testing from the companies whose products we review. We test each product thoroughly and give high marks to only the very best. We are independently owned and the opinions expressed here are by the reviewer's name shown.