Last updated: 10-Feb-21

When CimAlp got in touch with us at RunUltra, I immediately liked the look of the clothing and apparel they offered. The French based company was expanding into the UK market and offered our members an introductory discount last year.
They sent us two jackets, which we've been reviewing thoroughly over the winter and we are really impressed with this little company. They have their own technical, patented, innovations, including the Ultrashell® waterproof membrane used in the jackets we tested.
Ladies CimAlp Storm 2 F
Features:
2.5-layer Ultrashell® Slim membrane: Waterproof to 10,000mm of water and highly breathablewith 12,500 MVP
Packable into its own pocket
180gms
Wind protective up to 75mph
1 zipped chest pocket with flap
Ergonomic wrists with thumb passage
Adjustable hood that cinches in the excess fabric around your head
Snap-tab® behing the main zip to keep the jacket stable even when open
Passage for headphones audio/MP3/iPod
Multiple reflective markings for safety at night
RRP: £169
Pros; What's good about the Cimalp Storm 2 F Jacket?
This little jacket is great. It has all the points that I consider make a good waterproof jacket and great little features to make it comfortable and useful. It is approved by the ITRA and has been tried and tested during the UTMB. I've been using this jacket for several weeks now and it has replaced my beloved OMM Kameleika jacket as my go-to waterproof and windproof when I go out for runs.
The biggest bonus feature, for me, is the chest pocket. After an accident out running years ago, I do not leave home without my phone and without a chest pocket I am forced to wear one of those awful arm bands that I hate. A chest pocket is so much easier to use, particularly as I regularly stop to take photographs.
The other good point, you may be surprised to hear, is that there are no other pockets. In my opinion, pockets in a rain proof coat are like holes in a colander and no matter how waterproof the zips are, if you reach in to get something while it's raining, that's it. Water in your pocket. My last (waterproof) iPhone died in this manner.
The other aspect of the jacket I like, which is entirely personal to me, is the fit is perfect. I am a very average size 10 and to me the jacket is just right – not too tight, not too lose. I can wear a microlight down jacket underneath comfortably but if I only wear a baselayer, it isn't too loose either.
The hood fits really well too. I understand Chris's criticism of his jacket not having an adjustable cord for the hood and I agree it would probably make sense given the variety of head sizes and head gear worn underneath. But for me, with or without a hat, so long as I close the front zip up to the top, the hood covers me nicely without excess flapping and risk of it being blown off.
To my surprise, I only realised it was packable into its own pocket when I did my research on the jacket on the website. This is a feature I rate highly and have been sad to see go on other British brands, to be replaced with stuff bags which only ever get lost. But with a bit of effort, I stuffed the jacket into the chest pocket successfully and it made a very neat little parcel.
Weighing in at just 180gms, and with the mandatory taped (or welded) seams, this is a great jacket for ultras.
Cons: What's not so good about the Cimalp Storm 2 F Jacket?
As the highest rated waterproof jacket CimAlp offer to ladies, I am surprised the waterproof rating is not as high as the mens jacket below. I'm not sure if that makes us ladies more waterproof than men (or less likely to melt?) but it does seem rather inequitable. I wouldn't want them to replace this jacket – but offer a hardshell in addition to and expand the range.
The only other minor point is the hood adjustment; I had no complaints personally but I can see the option would be preferrable if possible.
| | |
| --- | --- |
| Score | |
| Design | 8/10 |
| Features | 9/10 |
| Performance | 10/10 |
| Value | 9/10 |
| Overall | 9/10 |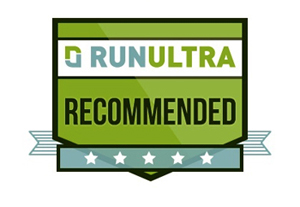 Men's CimAlp Storm 2 Pro H
Features:
Waterproofness: 20'000 Schmerber (2 bar)
Breathability 80'000 MVP
Wind protection: +100mph
Ergonomic hood with internal binding + attachment magnet for a perfect fit
Chest pocket with zip under flap + earphone cable access
Holding tab behing the main zip for better ventilation
Cuffs with ergonomic thumb grip
Waterproof zips
Reflective print for added security
Weight: 320g in M
RRP: £219
Pros: What's good about the CimAlp Storm 2 Pro H
This is a superb mid-weight shell and following just a single test became my go to waterproof regardless of conditions or time out on the Peak District trails.
Over the last few years I've worn OMM, Montane, Mountain Equipment, RAB. And some of those picks like the Montane Minimus have been wardrobe stalwarts with super performance. I've run over 120 marathons and ultras and many over mountains and moors in terrible weather so I've had enough experience of jackets to know this is a great design.
This one has been sprinkled with some extra magic dust in the factory. There's something in the design that makes it really work well as a reliable and comfy all-day waterproof.
To start with, you get 20'000 schmerber waterproofness. A full day out in this jacket and no ingress whatsoever. I wore this a few weeks ago when running the Saddleworth 5 Trigs route and felt pretty invincible against some awful stormy weather lashing it down for a good 4 hours on the moors that day.
The build quality is great, and the weight of material is good too, bringing a medium jacket in at 320g.
It has the look, design features and robustness of a hardshell but with the softer more pliable and lighter style of a stripped down windproof 'racing' jacket. All the seams are welded that give the interior a super smooth finish. Nothing feels scratchy or rough so it's very comfortable to wear.
It may be my build or maybe my version is a slim fit, but I also found this jacket to fit the body really well. No area was too baggy and flapped about in wind, and neither was it figure hugging so allowed air to circulate. That also is true of the arms which don't cut into the armpits, and aren't too gaping or fitted around the wrist. The jacket has thumb grips if that's your cup of tea too.
In terms of neat features, the magnets on the hood and back of jacket are a clever addition and something I've not seen before. This keeps the hood fastened in position to your back if not in use, I'm guessing to avoid the hood whipping about and blinding you in gusty winds. The magnets aren't Large Hadron Collider strength so easy enough to flip the hood up when needed without having Arnie-sized biceps.
Also nice is the tab across the main zip just around armpit height which allows you to have the jacket unzipped for ventilation but still poppered together to avoid the jacket slipping off your shoulders. The number of times I've been racing and overheating but found it difficult to unzip the jacket and cool down without losing the top half back over my shoulders – so a really useful addition.
There's a single chest pocket big enough for phone, keys, and small items but not large enough for an OS map. My Garmin GPS 64 (think walkie talkie size) fitted snugly inside, but anything larger wouldn't have done.
Comfy, well-designed, relatively light and very functional waterproof with a couple of lovely and very useful touches.

Cons: What's not so good about the CimAlp Storm 2 Pro H
The only two downsides I could find with the jacket were the lack of pull string around the hood opening to allow you to tighten up the hood to your face; and the rather fiddly and thin main zip with small zip pull. In rough conditions with gloves on, you'll struggle to feed the zip together and zip up. And similarly when that gale blows in you want the hood to be nice and snug without too much moving around or letting rain in.
However, these issues I found to be pretty minor and I certainly think the overall benefits of this jacket outweigh a couple of areas where I would've liked things differently.
| | |
| --- | --- |
| Score | |
| Design | 9/10 |
| Features | 8/10 |
| Performance | 9/10 |
| Value | 8/10 |
| Overall | 8.5 |
Overall Conclusion
We both highly rated our jackets and would thoroughly recommend them. CimAlp currently have a sale on both jackets so they can be bought for a really good price given the features and specification they offer.
Buy the jackets here on the CimAlp website
About the authors: Kate is the Web Administor and Content Manager for RunUltra and in her spare time she can be found running in the hills of the Peak and Lake District.
Chris Randall is a very experienced ultra and fell runner with 50 ultras under his belt.
Have you tried either of the CimAlp Storm Jackets? Don't agree with this review? What's your opinion? Add your own comment to this review and share your experience and passion for running with others.
Not a member yet? Sign up here to be part of the RunUltra community and share tips and stories with thousands of fellow runners around the world.
We are a professional review site and our reviewers receive free products for testing from the companies whose products we review. We test each product thoroughly and give high marks to only the very best. We are independently owned and the opinions expressed here are by the reviewer's name shown