Last updated: 07-Jun-21
By Seth Grotzke
After roughly 10 miles of training in the shoes I decided to run a 104 km race in the mountains and had no foot problems. Read that sentence again. If for some unknown reason you are still wondering if they are a good shoe… here is some more information.
Columbia, an Oregon-based company, has been around for 80 years and specializes in making the outdoors enjoyable even in foul weather. They have been working with ultra runners to bring their trail shoes to the world, and their runners to the woods, and after trying out the Caldorado™ III UTMB shoes, I think they are doing a great job.
Features
Seamless, breathable, and comfortable upper
Reinforced toe cap.
FluidFOAM midsole (great cushioning and flexibility)
8 mm drop: 19 mm heel / 11 mm forefoot.
Full length rubber outsole with multi-directional lug patterns
Weight: 292g (M's)
Pros: What's good about the Columbia Montrail Caldorado™ III UTMB shoe
I got the shoe and the first thing I thought after putting it on was, "Wow. That is comfortable." I wore them around the house, took them for a couple five mile runs, and then thought, "Wouldn't it be funny if I wore these on my ultra marathon next week to test them out?"
Admittedly I have an odd sense of humour, but apparently good shoe sense. I laced up these new baby blue shoes on race day and had no problems. I took them through single track and gravel paths, asphalt and mud, and opted to keep them on till the end.
The comfort is amazing. The FluidFOAM midsole played a notable role in keeping my feet stable and comfortable throughout the race.
The shoe's weight, or better stated, lack of weight is notable. It sort of feels like wearing your house slippers out on a run.
I ran through mud and streams, and while not waterproof, they did a good job drying out. No real issues to speak of.
The reinforced toe cap isn't revolutionary, but it was sufficient to protect my toes while not sacrificing weight or comfort.
Cons: What's not so good about the Columbia Montrail Caldorado™ III UTMB
I was a little disappointed that they didn't come with a complimentary registration for this year's UTMB. I think that maybe they just forgot to slip it in though?
Besides the lacking registration, I noted two areas where I think the shoe could be improved. The soft upper is more reminiscent of a road shoe than a rugged trail shoe. These would not be my first choice on a vertical kilometer or a highly technical race. They were made for the UTMB so I am sure people would find them adequate for that race, I just find that a more rigid shell gives me the confidence I am looking for on tight down hills.
The second area where I think the shoe could be strengthened is in the tread. They operated fine in all the conditions I took them through, including gravel, mud, shale, and dirt, but I just did not have the same feeling as I did with the Scarpa Spin RS8 Vibram soles for example. I know that weight would be sacrificed, but I felt the sole could have been a little better. That is what I would love to see in the next edition.
Conclusion
I ran an ultra marathon in the shoes with nearly zero "breaking in" time previous, and I still love them. Period. I would highly recommend these shoes to anyone who wants a comfortable shoe that can handle the trails. If you are concerned about blisters, foot fatigue, or just long hours on the trail, you should give these shoes a try.
However, they might not be for you if you are planning on heavily mudded trails, technical terrain, or tight downhill running.
Overall I am very pleased with these shoes and I look forward to running in them in my upcoming races this summer.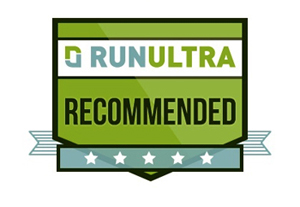 | | |
| --- | --- |
| Score | |
| Design | 9/10 |
| Features | 9/10 |
| Performance | 9/10 |
| Value | 9/10 |
| Total | 9/10 |

Other shoes you may want to consider:
Scarpa Spin RS8
About the writer: Seth normally gets lost while out running…and prefers it that way. Though Minnesota snow is what he is used to running in, the mountains of Spain are where he spends his time now. Sometimes he twitters over at @accidentalultra
All images Seth Grotzke.
Have you used the Columbia Montrail Caldorado III UTMB Limited Edition running shoes? Don't agree with this review? What's your opinion? Add your own comment to this review and share your experience and passion for running with others.
Not a member yet? Sign up here to be part of the RunUltra community and share tips and stories with thousands of fellow runners around the world.
We are a professional review site and our reviewers receive free products for testing from the companies whose products we review. We test each product thoroughly and give high marks to only the very best. We are independently owned and the opinions expressed here are by the reviewer's name shown.
Disclosure:
We use affiliate links in some of our reviews and articles. This means that if you purchase an item through one of these links we will earn a commission. You will not pay more when buying a product through our links but the income will help us to keep bringing you our free training guides, reviews and other content to enjoy. Thank you in advance for your support.