Last updated: 17-Aug-18
Autumn is in full swing and winter is creeping up on us. The weather is changing daily and it is definitely time to store the summer shorts or running tights and bring out their longer, thicker winter cousins. I had never used either of these brands before and was very pleasantly surprised by both.
Craft Delight Winter Tights
Features
Ergonomic shaping.
Thermoactive material.
Side zips.
Reflective detailing.
The first thing that you notice when you put these tights on is the slightly fleecy interior which is soft and very cosy.
They are on the slim side of fit, so make sure you get them in your "biggest" size. Once on, they are super-comfortable, with good coverage of waist and back with the waistband and no slippage while you are running.
They have a drawstring so you can get them just right.
Zips at the bottom of the legs mean you could get them on and off over trainers, but for me they were more useful as a little bit of ventilation.
There is a little front pocket for your key and good reflective strips.
PROS: very comfortable and supportive, warm, felt like I could wear them forever.
CONS: need to get the right size or maybe a size bigger.
| | |
| --- | --- |
| Score | |
| Design | 8/10 |
| Features | 7/10 |
| Performance | 8/10 |
| Value | 8/10 |
| Total | 8/10 |

Conclusion
The Craft Delights are an excellent winter tight. I really enjoyed putting them on and then running in them. I was kept perfectly warm and my legs felt supported. The quality felt good and I can imagine them becoming a real staple for me.
Sundried Ruinette Tights
Features
Elasticated waist with drawstring for an adjustable fit.
Secured zip pocket for valuables.
4-way stretch materials for freedom of movement.
Reflective strips for enhanced visibility.
Stay true material, for long lasting colour and fit.
The tights feel very luxurious to the touch. They are thick and firmly stretchy. The use of the four-way stretch materials means they go on easily but immediately contour to your legs.
The waistband is one of the deepest I have seen and meant that there was absolutely no slipping whatsoever and the fit was perfect. It is high so gives you plenty of lower back warmth for the winter.
There is a zip pocket for your keys and good reflective detailing.
The tights were generously cut so you could even go down a size from normal. They were nice and long in the leg too.
Sundried have a very strong ethical base which was a real positive for me as they say on their website, "Sundried is a lifestyle choice for those wishing to use their surroundings to physically progress and better themselves and in return, offer something back to communities and environments needing support. Fabrics and materials are responsibly sourced with respect for the environment and people in our supply chain."
PROS: great fit, firm to the leg, luxurious to the touch, ethically sourced.
CONS: not the cheapest tights on the market.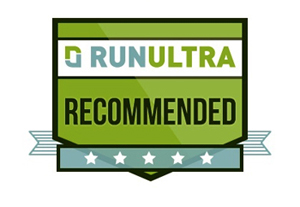 | | |
| --- | --- |
| Score | |
| Design | 9/10 |
| Features | 8/10 |
| Performance | 9/10 |
| Value | 8/10 |
| Total | 9/10 |

Conclusion
Great winter tights with a Rolls Royce quality to them. They are extremely comfortable and warm with good coverage and stretch. Another winter staple!
Have you used any of these tights? Don't agree with this review? What's your opinion? Add your own comment to this review and share your experience and passion for running with others.
Not a member yet? Sign up here to be part of the RunUltra community and share tips and stories with thousands of fellow runners around the world.
All images Alice Morrison except when stated.
We are a professional review site and our reviewers receive free products for testing from the companies whose products we review. We test each product thoroughly and give high marks to only the very best. We are independently owned and the opinions expressed here are by the reviewer's name shown.
Disclosure:
We use affiliate links in some of our reviews and articles. This means that if you purchase an item through one of these links we will earn a commission. You will not pay more when buying a product through our links but the income will help us to keep bringing you our free training guides, reviews and other content to enjoy. Thank you in advance for your support.