By Seth Grotzke
With running poles you have three options: always use them, never use them, and sometimes use them. Because of their light weight, easy deployment, and simple stow-ability, the Dynafit Ultra Pro poles make it easier for those of us leaning toward the "never use them" spectrum to take them out on a run…and be very thankful we did.
Dynafit is known for their thoughtful design, durable products, and downright good-looking styles. These poles are another addition to a growing line of quality kit coming out of this Austrian based company.
In a sentence: If you are planning on investing in quality poles for mountain running, multi-day races, or simply for better balance on the trails, I would not hesitate in recommending you buy these poles.
Features
100% carbon
Packing size: 42 cm
Adjustable between 115-135 cm
Weight: 198 g
Breathable wrist loop
Foldable
Unisex
Retail price: £145
Pros: What's good about the Ultra Pro Poles?
When the package came in the mail, I judged by the size and weight that I was a proud new owner of a pair of socks. I was amazed at how compact and light these poles are. I had a sneaking suspicion they wouldn't be long enough for me. But they were.
I tested out the poles in the normal mountain environments of rain, snow, mud, slate, and single track, and here is how the Ultra Pro Poles stood out. They pack down tight and have a small velcro band to keep them compact as you run.
I paired them with a Dynafit Enduro 12 Vest which offers both a side pole pocket and also straps for the back of the vest. Both options worked well and it is apparent the vest was designed with these poles in mind. I took them into the mountains strapped to my Osprey Duro 15 bag, meant for longer hauls, and there were no issues.
When you pull them out they are simple to deploy. A quick tug on the top two sections snaps the whole pole into place and locks with a spring-loaded button at the top. After that you have a quick adjustment for your particular height (if it is needed), and you are ready to go.
The whole process takes about 5-10 seconds, depending on how freezing your hands are, and can all be done while still running. To pack them up you reverse the process and stuff them away.
If you don't need them for a bit, for example on a downhill, but don't want to pack them up, I found that the pole has good balance. Because of the light weight handle they aren't weighted to one side.
They have a little flex, enough to keep them from snapping under pressure, but not enough to hinder really pulling on them on the uphill. The grip is quite comfortable and ridged so as to keep the palm sweating to a minimum.
The small basket on the end is helpful to keep them from getting lodged deeply in the rock slides, but it isn't overly large so as to get caught on everything.
There are many benefits to running with poles*, and I'll let someone else convince you of those. Needless to say, the major drawbacks of running with poles such as weight, storage, and comfort have all been excellently addressed by the Dynafit Ultra Pro.
*Beyond their normal performance boost, I like to have them close when something explodes from the underbrush. One too many encounters with wild boars and bears have left me a little skittish.
Cons: What's not so good about the Ultra Pro Poles?
One aspect about the pole which might be a frustration is the buckle for the wrist loop. I was surprised they placed it on the loop itself instead of inside the grip (as I believe they have in other poles). It didn't rub as I was expecting it to, but there is the potential to do so if you don't put your hand in properly.
The height adjustment locking mechanism is the standard one found on all the collapsible poles I have tested. However, it seems like there could be something better. Have any of you found an ideal locking mechanism?
Besides that, I have had a tough time thinking of design flaws or material issues with these poles. There are, however, some people who probably wouldn't purchase these poles.
The price conscious: These poles are not bargain priced. They are well designed and meticulously constructed from quality materials. That also means they are not cheap. For my first 100-mile race I ran with hiking poles I picked up in a clearance bin. It is possible to do it that way, but haven't we already put ourselves through enough misery?
The person with the giant hands: I am 6' 4" and have the standard sized hands to go with the height (I am assuming on this point since I was never mocked on the playground for my hand size) and I found the hand grip to be sufficient. However, for my large-fisted friends you may want to check the grip (they measure roughly 9 cm in circumference).
Conclusion
Are you looking for poles for a mountain race, multi-day event, or better stability? I would highly recommend you consider these poles for their light weight, easy deployment, and simple stow-ability.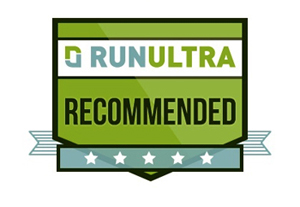 | | |
| --- | --- |
| Score | |
| Design | 9/10 |
| Features | 9/10 |
| Performance | 10/10 |
| Value | 8/10 |
| Overall | 9/10 |

Other poles you may want to consider:
Black Diamond Distance Carbon FLZ Poles
Leki-Instructor Lite Poles
About the writer: You can read more of Seth's musings on his website. His goal is to keep some "real" in the ultra scene and help provide a stabilising influence for the world through sarcasm.
All images Seth Grotzke.
Have you used the Dynafit Ultra Pro Poles? Don't agree with this review? What's your opinion? Add your own comment to this review and share your experience and passion for running with others.
Not a member yet? Sign up here to be part of the RunUltra community and share tips and stories with thousands of fellow runners around the world.
We are a professional review site and our reviewers receive free products for testing from the companies whose products we review. We test each product thoroughly and give high marks to only the very best. We are independently owned and the opinions expressed here are by the reviewer's name shown.
Disclosure:
We use affiliate links in some of our reviews and articles. This means that if you purchase an item through one of these links we will earn a commission. You will not pay more when buying a product through our links but the income will help us to keep bringing you our free training guides, reviews and other content to enjoy. Thank you in advance for your support.