Last updated: 24-Oct-18
I bought my last Garmin over six years ago and it is the most basic model. It has actually served me really well, apart from the annoying way you have to get the teeth on the recharger exactly aligned for it to recharge, and so I was keen and interested to test out a much, much fancier model – the Garmin Fenix 5S.
Features
Premium smaller-sized (42 mm) multisport GPS watch with Elevate™ wrist heart rate technology¹
Size: 42 x 42 x 15 mm
Weight: 67g
Preloaded activity profiles for all of your sports and adventures
Put key stats at your fingertips with the performance widget that shows your training status, training load and more
Connected features² include smart notifications, automatic uploads to Garmin Connect™ online fitness community and personalization through free watch faces and apps from our Connect IQ™ store
Outdoor sensors, including GPS and GLONASS satellite reception and 3-axis compass with gyroscope and barometric altimeter
Battery life: up to 9 days in smartwatch mode (depending on settings), up to 14 hours in GPS mode or up to 35 hours in UltraTrac™ battery saver mode
RRP: $599.99
Photo credit: Garmin.com.
PROS: What's good about the Garmin Fenix 5S
This is an incredibly comprehensive fitness watch. The features listed above are just chapter headings for the amount of data and information you can access on the watch itself and also through the app.
This watch basically does everything for you bar the run itself and surely that is just a matter of time…
First off: Look and size. I have a horror of wearing a fitness watch as my everyday watch – to me it smacks of riding a full-suss mountain bike round Manchester city centre (you know who you are!) but I think you can pretty well get away with it with the Fenix.
It is not enormous and although it is heavier than a normal watch, you don't feel like you've got a weight strapped to your wrist.
When you are using it out on a run, the face is very clearly visible in all weather conditions including the brightest of sunshine, with 218 x 218 pixels resolution, and I like the wide range of choice you have in choosing what you want to display.
Set up and instructions are pretty easy for the basics. The buttons on the watch follow the pattern of my old Garmin and are reasonably intuitive, they are also etched into the side so if you forget which is up or down you can check.
I do think you need to spend some time with this watch, though, to get the most out of it. I like to be shown things or hear about them rather than read the manual but I have to say that Garmin have done an excellent job with their instruction manual which I have spent a long time with.
I found that it was best for me to try things out at home and learn them rather than trying to scroll up and down buttons when I was out and trying to achieve something – that just ended in me pushing every button and then cursing in as many languages as I could remember.
A good amount of oomph in the battery is absolutely key for me -why? Because I am a very slow runner and so I will probably be out for longer than most even on a medium distance. The battery lasted just shy of the 13 hours for me on GPS and I found I had to charge it after around 7 days in smartphone mode.
Not bad given that battery power has been sacrificed to make it smaller and lighter. If you go for the Fenix 5, you get double that, so this is a consideration. I also like the new battery charger as it plugs straight in and there are no teeth to connect.
I love the GPS, compass and altitude settings. These are invaluable to me as I go over terrain that is not well mapped and where there are few paths so I rarely go the same way twice. I think these are very solid benefits for anyone who is out on the more remote trails or off piste.
RUNNING FEATURES (some need a compatible accessory)
I mentioned that the features listed above were like chapter headings. Taking a closer look at the specific running and training features:
GPS-based distance, time and pace
Running dynamics
Vertical oscillation and ratio (the degree of 'bounce' in your running motion and the cost-benefit ratio with stride length)
Ground contact time and balance (shows how much time, in the running motion, your foot is on the ground rather than in flight and lets you check your running symmetry)
Stride length (real time)
Cadence (provides real-time number of steps per minute)
Lactate threshold (through analysis of your pace and heart rate, estimates the point where your muscles start to rapidly fatigue)
Run workouts
Race predictor
Foot pod capable
Training Features
Customizable data pages
Customizable activity profiles
Auto Pause®
Interval training
Advanced workouts
Downloadable training plans
Auto Lap®
Manual lap
Configurable lap alerts
V02 max
Training Status (lets you see if you're training effectively by tracking your training history and fitness level trend.)
Training Effect (aerobic and anaerobic)
Training Load (your total training load for the last 7 days calculated from estimated EPOC)
Customizable alerts
Audio Alerts
Finish Time
Virtual Partner
Auto multisport activities – and manual
Course guidance
Strava features (Beacon, live segments)
Live track and group live track
Activity history on watch
As you can see, there is a virtually limitless amount of data you can get from this watch. Whichever level of complexity you are comfortable with, there are things to really like in the watch.
All the basics work well and then you can have fun trying out things like stride length and race predictor. I was dubious about the wrist heart rate monitor but it worked very well. I tried comparing it to my old chest strap and the results were virtually identical.
I also found the cadence and performance condition features very useful. My cadence goes from slow to tortoise when I get tired so having that on there forced me to keep it higher.
Where, for me, this watch absolutely blows it out of the water, is the amount of versatility you have in planning and using training plans and techniques. If you are serious about your running and trying to improve, these features WILL help you.
When you are training on your own, having audio prompts for configurable laps and intervals and the ability to analyse when you are aerobic or anaerobic really force you to start training smart and follow some of those fantastic training guides we publish for you on RunUltra.
I enjoy using the virtual running partner feature as I often have to run alone and it helps me keep honest. I think this watch would be absolutely fantastic too if you are training with a coach – or a remote coach – as all the data is there, and s/he could then programme explicitly for you based on performance and results.
One other thing it does is tell you whether you are training too hard or not hard enough by tracking your training load over a period of time. My ambition is to get to the training too hard prompt!
Although, primarily interested in running for this review, I also used the Garmin for hiking and for cycling and given that all of us will be doing cross training, this was another thing I liked about the watch. Everything exists within it and it works well for all activities. I haven't been brave enough to use it for swimming yet but is fully waterproof and designed for the sport.
When you finish your run, the watch links seamlessly through Garmin Connect onto your phone and all your data is available there to scroll through.
Through the App, you have the ability to interact with the community, compare your data, and post your triumphs. I liked the idea of the insights option in the app which compared my workouts with other Garmin users – you can specify age and gender. There is also a View All Insights section which gives you some really granular info – including sleep patterns if you are using that function.
Notifications from your social media can come through on the watch and you can control your music through it.
CONS: What's not so good about the Garmin Fenix 5S
The obvious thing here is the price. You are getting a lot of watch and it is going to cost you a lot of money. It retails at $599.99. If you don't want all the features that the watch has, then simply go for a cheaper one which has less going on. My last Garmin has lasted 6 years and is still going strong, so I would hope the same for this one, and then the cost is a calculation over years.
You have to spend time with the watch. If you just sling it on, switch it on and head for the hills, you will not get the best out of it. There is so much capacity within it, that you have to do some work reading the manual and trying and failing and then trying again.
If you hate the thought of poring over a manual or watching lots of YouTube videos, then you can still use the watch, but you will not get to its full potential which would seem a waste given the price.
This is purely a personal thing, but the social media notifications drove me a bit crazy, and so I turned them off. I am delighted that Nick&Jan are celebrating 3 years of marriage but not sure I need to know that when I am half way up a steep hill.
Of course, if there were any way to keep the weight and size this low and up the battery life that would be a plus. The 24 hours on the Fenix 5 is enticing. Any lengthening of battery life is good.
And, finally, I would love to be able to play music from the watch itself – even if it was a limited number of tunes. I don't really listen to much music when I am out but sometimes I could really use the motivation.
CONCLUSION
This is a really high-end bit of kit. It is totally comprehensive. It delivers on a huge number of levels and leaves you with very few excuses to not train smarter and (one hopes) run better.
The amount of data and ease with which you can get to it, is excellent and will give you a very firm set of data for analysing your performance and working to improve it.
Don't buy it, however, if all you want to know is time, distance and pace, there are other cheaper options for that. This watch needs work! But if you are willing to put in the cash and time investment, then I think the Fenix 5S will really, truly pay you back.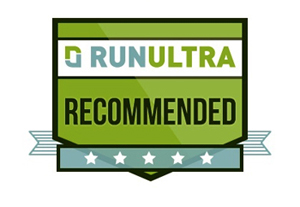 | | |
| --- | --- |
| Score | |
| Design | 9/10 |
| Features | 10/10 |
| Performance | 9/10 |
| Value | 9/10 |
| Total | 9.25/10 |

Other watches you may want to try:
Suunto Ambit Peak 3
Garmin Forerunner 235 and Suunto Spartan Ultra

Have you used the Garmin Fenix 5S watch? Don't agree with this review?
What's your opinion? Add your own comment to this review and share your experience and passion for running with others.
Not a member yet? Sign up here to be part of the RunUltra community and share tips and stories with thousands of fellow runners around the world.
We are a professional review site and our reviewers receive free products for testing from the companies whose products we review. We test each product thoroughly and give high marks to only the very best. We are independently owned and the opinions expressed here are by the reviewer's name shown.
Disclosure:
We use affiliate links in some of our reviews and articles. This means that if you purchase an item through one of these links we will earn a commission. You will not pay more when buying a product through our links but the income will help us to keep bringing you our free training guides, reviews and other content to enjoy. Thank you in advance for your support.