Last updated: 08-Jul-20
Most ultra runners will tell you that a sports watch, for both training and races, is an essential item of kit. The number and range of watches is fast growing with two leading brands, Garmin and Suunto, launching new products recently. I have been testing the Garmin Forerunner 235 and the Suunto Spartan Ultra.
Garmin Forerunner 235
Garmin have created a new series of GPS running Forerunner watches, including the 230, 235, 630 and 735XT. These watches look quite different from what Garmin has sold before.
Chunk squares and oblongs have been replaced by sleek round and slim watches. You can choose a watch face via a number of downloadable widgets. I chose a face that was very easy to read and caused many people to comment favourably about the great look of the watch.
I like the look of the watch so much that I wore it during the day, as well as for running. You can also choose a different strap colour, rather than plain black.
The strap is a soft style of plastic and really easy to wear. This is another welcome upgrade from the stiffer plastic straps of previous Garmin watches.
The other notable update is the wrist heart rate monitor with the 235 and 735XT, rather than a chest strap. I really like this because I have never found the chest straps very comfortable. (Many women find them annoying as they need to fit right under the breasts.)
The wrist heart rate monitor is what I would call "fairly accurate". When it's working it's great but sometimes it loses contact or is slow to change from faster or slower heart beats. I have slim wrists and this could be an issue although it is far more accurate than an Epson wrist heart rate watch that I tried.
I am now focusing on the Forerunner 235 with this review.
Features
Tracking distance, pace, time, laps and more.
Connected features: Automatic uploads to Garmin Connect, live tracking, audio prompts, smart notifications and social media sharing.
Activity tracking counts daily steps, distance, calories and sleep.
Download data fields, watch faces, widgets and applications from Connect IQ.
The watch works brilliantly when it comes to tracking distance, pace, laps etc. It does everything that you would want and is very customisable. You can change the screen display for different activities or to differentiate between training and racing.
It's exactly as you would expect from Garmin and very similar to other Garmin watches I have owned/tested.
The Garmin Connect also allows you to see and analyse your runs on a mobile app or desktop. I found this useful and didn't find a single thing that I would want as extra.
The watch also boasts a number of more modern features, such as activity ratings (for steps taken each day, calories, sleep etc.). On my chosen watch face the digital numbers show a build up of the steps I have taken each day. So the higher the level, the more steps I have taken.
Personally, these kinds of activity trackers do not interest me as I am generally active but other people might like them as a general tracker. It's the sort of thing you find on the more basic FitBit style activity watches.
The activity tracker on the Forerunner 235 doesn't hinder the usefulness of the watch so it's not a problem, but I didn't bother with it.
The watch, like many other more modern watches, has smart notifications. I found these really annoying. This works via Bluetooth and tells you when you have an email or social media message.
You can't respond to these on the phone and I could not read the whole message so I really don't see the point unless you are waiting for an important email to arrive. I ended up switching off this function because I found my watch was forever lighting up and vibrating. This is especially irritating when you are trying to focus on a run or the other information on the watch.
There are other apps, widgets and data fields that you can download on to the watch. You could spend days looking at these and they are very much about personal preference. They are useful to a degree although the one app I most liked the look of, a map, didn't appear to work very well.
If you are a Garmin watch user already you'll find it fairly straightforward to set up the watch and to use. It's a button press watch, rather than tough screen. I prefer buttons to touch screens on watches because I find they are much easier and quicker to use.
I found navigation of the new Forerunner a lot easier than other Garmins. Thank goodness because Garmin gadgets have often been tricky to navigate.
GPS functionality is excellent in terms of pace, distance, speed etc. It reacts quickly, too, if you slow or speed up.
I was also impressed by the battery charge. When not using the GPS (which does drain the battery quite quickly), the charge lasted for five to six days. This means it's possible to wear it as a day watch and not just for training.
Conclusion
The more modern look of the Garmin Forerunner 235 is very refreshing. It is easy to wear and to like. Navigation about the watch is much easier than other Garmins. The heart rate wrist monitor is adequate although a bit slow to react sometimes. The GPS accuracy is excellent and there are plenty of downloadable apps and widgets to amuse modern techies.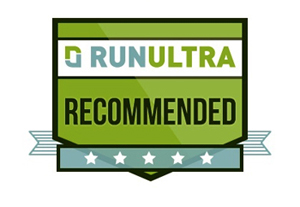 | | |
| --- | --- |
| Score | |
| Design | 9.5/10 |
| Features | 8.5/10 |
| Performance | 9/10 |
| Value | 7.5/10 |
| Total | 9/10 |


Suunto Spartan Ultra Black
This is an overview of a first try of the new Suunto Spartan watch. Another tester will be doing a more in-depth review during a race later in the year.
The Suunto Spartan is one of a new range of multi-sport watches. They are more than just "runner watches" and are great for hill walking, swimming (pool and open water), cycling, gym workouts etc.
Features
Chest heart rate monitor.
Battery life up to 26 hours in training mode.
Outdoor-grade colour touch screen.
Barometric altitude.
100m water resistance.
GPS/GLONASS route navigation.
Sport expertise and support for over 80 sports with racing and interval use.
Training insights and community powered progress tools in Suunto Movescount.
I confess I am normally a Garmin watch wearer so it took me a while to work out how to use and navigate the Suunto. The touch screen is a bit slow to react and that fooled me at the start. You need to touch the screen and wait a second or two for it to react. I was too quick to get annoyed with it.
In the end, I preferred using mostly button functions and the touch screen on occasions.
There were also a few early-on syncing glitches that Suunto has worked hard to try to eliminate. In fact, they have issued a Software Update Spartan Gets Stronger link to further improve functionalities. Once my watch had been completely reset and the software updates installed it worked well.
And once I got to grips with Suunto I really liked it. The Movescount app (for mobile phones) and desktop application is superb. It offers every single type of data that you could ever want, including pace, speed, cadence, calories, PTE, ascent and recovery.
The mapping of routes is also brilliant. I would go so far as to say I'm a Suunto convert because of Movescount.
There's also a community feature with Movecount that allows you to connect with other Suunto sports people. I didn't bother but it is there if you want to.
Another feature I really like is the mini video that you can produce from your activity. This is easily generated through the mobile app, complete with up to eight photos taken during the "Move", and then sharable on social media. It's a bit of a gimmick really but for a blogger it's a great way of showing a new route or a run.
The watch is quite chunky compared to the Garmin Forerunners but it does do a lot more so it needs to be bigger to accommodate all this I guess. It looks more like a standard watch. However, it wasn't too heavy and even on my skinny wrists it felt fine and very wearable.
The softer plastic strap feels good against the skin but I did find that the extra length of strap was not always held in place by the strap loops. It could be because I have thin wrists and so there is a lot of excess strap to keep pinned down.
You can also choose watch faces, to make it look more "day wear" than "sports wear" if you fancy.
There are plenty of options of data field screens should you want them and I would use these for different ports and for training or racing. You can set targets, laps and GPS accuracy.
There is also a compass, an in-watch logbook of activity and a straightforward stopwatch screen.
The battery life is good, too. If you are not using GPS it lasts for up to a week (without smart notifications switched on). I didn't find the battery lasted 26 hours when using GPS in training as suggested by Suunto but it was fine for an 11-hour race.
There is a smart notification feature. As with the Garmin above I switched this off because I find it annoying. I am all for receiving emails and social media but I prefer to have them on my smartphone and not interfering with my sports watch functions.
There are so many features on this watch that I can't ever imagine using them all. However, they are there if you want them. I would actually prefer things to be simpler but that isn't what Suunto is aiming at with the multi-sport watch.
But what I really do like is the navigation route guide. You can download routes on to the watch and then follow them as a simple grey line when outdoors. There are two views, one is an overview of the route and one is close up. It is easy to see when you are on the right route or off route.
When you reach junctions the watch indicates the way to go. It's the feature than many runners love about Suunto and I found it to be very accurate and easy to use.
Likewise, the route charting when set to record a run is excellent. You can view it through Movescount and see all kinds of data.
The heart rate is recorded via a chest strap. I wish these were smaller, or that there was a version to fit women. I don't find them very comfortable although they are accurate. I've yet to find a wristwatch heart rate monitor that works as well as a chest strap.
As well as the Suunto Spartan Ultra Black, there is an Ultra White and two titanium versions.
Conclusion
This is an all-singing-and-all-dancing multi sport watch. It is accurate and sophisticated and once you get the hang of navigating around it, it's easy to use. For runners, I wonder if it's a bit too sophisticated although I know many ultra runners who love it for the route navigation function alone. The Spartan has lots of modern updates although I question if they justify the heftier price tag of this new watch. At more than £500, it's expensive.
| | |
| --- | --- |
| Score | |
| Design | 8/10 |
| Features | 10/10 |
| Performance | 8/10* |
| Value | 7/10 |
| Total | 8.5/10 |
*Hopefully early syncing issues will be ironed out long-term.

All images Fiona Outdoors unless stated.
Have you used the Garmin Forerunner 235 or the Suunto Spartan Ultra Black watches? Don't agree with this review? What's your opinion? Add your own comment to this review and share your experience and passion for running with others.
Not a member yet? Sign up here to be part of the RunUltra community and share tips and stories with thousands of fellow runners around the world.
We are a professional review site and our reviewers receive free products for testing from the companies whose products we review. We test each product thoroughly and give high marks to only the very best. We are independently owned and the opinions expressed here are by the reviewer's name shown.
Disclosure:
We use affiliate links in some of our reviews and articles. This means that if you purchase an item through one of these links we will earn a commission. You will not pay more when buying a product through our links but the income will help us to keep bringing you our free training guides, reviews and other content to enjoy. Thank you in advance for your support.