Last updated: 19-Mar-19
By Luke Jarmey
Conceived, born and bred in perhaps the capital of all things mountain, Chamonix-Mont-Blanc, Hard Bar is a relatively new nutrition brand that is gaining some delicious momentum amongst the endurance and mountain communities.
Promising all natural, organic, vegan ingredients with no added sugar; I was intrigued to find out if this array of labels allured to a bar bursting to the brim with quality slow release energy or was simply a fancy sounding but ultimately unpalatable product.
Ingredients and Nutrition
2 of the 4 available flavours
Swedish Apple Pie
Ingredients:
Nutrition (per 50g bar):
Apple (32%)
Dates
Oats
Cashew Nuts
Apple Juice Concentrate (5%)
Cinnamon Powder

Energy (kJ) – 754
Energy (kcal) – 179
Fat (g) – 4,
of which saturates (g) – 1
Carbohydrate (g) – 31,
of which sugar (g) – 17
Fibre (g) – 3
Protein (g) – 3
Salt (g) – 0.02.
Orange & Cocoa
Ingredients:
Nutrition (per 50g bar):
Dates
Raisins
Almonds
Hazelnuts
Cocoa Fat Reduced (8%)
Apple Juice Concentrate
Orange Oil (0.3%)


Energy (kJ) – 940
Energy (kcal) – 225
Fat (g) – 12,
of which saturates (g) – 1
Carbohydrate (g) – 23,
of which sugar (g) – 18
Fibre (g) – 4
Protein (g) – 5
Salt (g) – 0.03

Pros: What's good about Hard Bar?
Well in all honesty, I've always been a firm follower of the peanut butter and jam sandwich cult with the occasional naughty Snickers bar thrown into the mix. Having tried a fair few energy bars over the years, I generally found them over sweetened and not really offering me anything substantial to justify the rather hefty cost outlay over the aforementioned snacks.
Hard Bars have honestly changed my perspective on that. What really struck me was the slow release energy effect, which probably has a lot to do with the lack of added sugar and the robust list of all natural ingredients with no hide nor hair of anything remotely artificial. This was immediately noticeable in comparison to the ol' Snickers bar and other more sugar-laden energy bars. Yes I didn't feel that energy boost come on quite as strong, but there was no sugar spike and resulting bonk afterwards.
I was initially slightly skeptical of the amount of dates used and their effect on the pesky digestive system. But I've had absolutely no issues with that, even chomping down 3 bars throughout a more sustained session. On the other hand, I can't stand the majority of sugary gels out there and my stomach certainly isn't the biggest fan either.
Flavour will always be that highly subjective little number. Personally I really like the Swedish apple pie and gingerbread flavours and didn't mind the orange & coco one. I've smashed my way through a hearty pile and I'm still not bored of them.
Coming in at £16 for a box of 10, they're middle of the ground price wise at £1.60 for a 50g bar. Which, depending on the flavour, contains between 170 and 225 calories. I think this represents good value for money, especially when you consider the quality of the ingredients in relation to its closely priced competitors.
Though it won't make a blind bit of difference to some, for others the organic and vegan qualities will be a major selling point. Personally I think it's a really nice bonus.
Cons: What's not so good about Hard Bar?
From my perspective, really not much. I wasn't a huge fan of the coffee flavoured bar, but that's a subjective point and I do know people who like it.
Currently there are only 4 flavours and it would be nice to see a few more. I've heard some rumours that this is in the works.
Conclusion
Hard Bars have genuinely converted me into a regular energy bar user. I've tried a whole range of other options on the market and so far, these are the only nutritious morsels that have consistently tempted me away from the trusty peanut butter laden and honey sweetened sarnie.
There's flavours I find delicious and combined with high quality all natural ingredients and a lack of added sugar is an absolute winner in my books.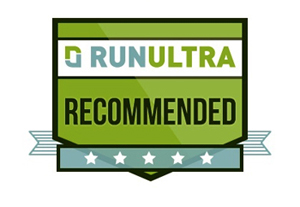 | | |
| --- | --- |
| Score | |
| Taste | 9.5 |
| Performance | 10 |
| Value | 9 |
| Design and packaging | 10 |
| Overall | 9.75 |
All photos, except where stated, are courtesy of Hard Bar.
Others you may want to consider:
Clif Bar box of 12 – £20.00
Veloforte pack of 9 – £19.99
TRIBE Infinity Energy pack of 18 – £28.00
About the author: Luke Jarmey – RunUltra Community Manager and Outdoor Sports Photographer & Filmer.
See more of his images here