Last updated: 24-Dec-18
The new Raceshell jacket is said to be a "versatile, fully-featured, hooded running jacket designed for really cold, wet conditions". I have tested it on wet and windy runs in Scotland, where it can be pretty chilly.
Features
Two-layer waterproof fabric to 13,000 HH
Breathability rating to 20,000 B-1
Taped seams
Soft and stretchy fabric
Hood with wired peak and roll-away design
Two front zipped hand pockets
Elastic drawstring hood and hem
Male and female designs
Weight: Men: 270g, women: 240g
Women's sizes: UK6 to 14
Men's sizes: XS to XL
Price: £150.00
Fiona on a very wet and windy day in Scotland. Photo credit: Fiona Outdoors.
Pros: What's good about the inov-8 AT/C Raceshell waterproof running jacket
The Raceshell is a new jacket from inov-8 with a fabric that feels soft and stretchy. I was surprised to discover it is also waterproof because it feels more like windproof than waterproof fabric.
However, when tested in rain – and I mean heavy and persistent Scottish rain – it did very well at keeping out the wet. Of course, the rain did find a way in around the top of the zip but, apart from this, I stayed relatively dry.
When I say relatively, this is because running makes you sweat. Saying this, the breathability of the fabric of the jacket is good, but no waterproof jacket will be completely free of sweat. If it is, it won't be very waterproof!
What I am most impressed with is the softness of the fabric and the stretch. The softness means it doesn't make that annoying rustling sound that other waterproofs make. The stretch means it fits well, rather like a Lycra product.
The stretch allows for excellent freedom of movement.
The fabric is also great at keeping out the wind. It's the best for windproofing from inov-8 that I have tried. Even in the cold and the strong winds of a Scottish mountain summit I felt pretty warm and dry.
The hood is a good fit too, especially because it is made of the stretchy fabric. An additional better fit can be achieved with the elastic drawstrings. It took me a while to find the end of this because the ends are located inside the hood but once I did they were quite easy to use.
The small wired peak is really useful in heavy rain and winds. The hood rolls away when not in use, which is helpful.
I found I can stuff the jacket into a pocket and zip it up. The features of the jacket did not suggest you could do this but I did. However, see below for comments.
The zipped pockets are positioned so you can still wear a rucksack waistband and have access to them. This is an excellent detail.
The fit for the women's jacket is roomy. I have the UK 10 and it felt roomy enough to fit several layers underneath. I also like that it has long arms and torso. I am quite tall and I found the jacket gave great coverage.
inov-8 sells a jacket for almost every occasion and you could also look at the inov-8 AT/C Ultrashell waterproof jacket at just 108g (for the men's jacket) if you want something lighter; for greater waterproofing there's the AT/C Stormshell waterproof jacket, which weighs a bit more but offers 20,000HH; and for more warmth there's the inov-8 Thermoshell insulated jacket.
Photo credit: Inov-8.com.
Cons: What's not so good about the inov-8 AT/C Raceshell waterproof running jacket
The jacket feels a bit clammy on the inside. The fabric is hard to describe: Sort of stretchy and tacky. It's fine when worn over a base layer but feels sticky against the skin. I think this will have something to do with the two-layer waterproofing and stretchiness of the fabric.
I would like to see a two-way zip on the front of the jacket.
And why not make one of the pocket zips easier to use on the inside and outside of the pocket so you can stuff the jacket into the pocket? Other inov-8 jackets allow for this and while I did manage to stuff the jacket into a pocket and zip it up, it wasn't so easy to get it unzipped.
I would also like to see a range of sizes that is bigger than UK14. That is not very large when you consider the average size of women. The sizes go down to UK6, which suggests this jacket is aimed at the whippet runners.
The price is quite high for a jacket although not as much as you would pay for Gore-Tex.
Conclusion
inov-8 is a leader in running clothing and footwear. They offer a great range of technical jackets, although sometimes I think each jacket is too specific and not general enough. The price does seem high but I do think you get what you pay for with inov-8. The technical details and performance are usually very good. The soft and stretchy fabric is a great innovation in the AT/C Raceshell jacket.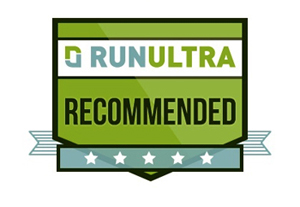 | | |
| --- | --- |
| Score | |
| Design | 10/10 |
| Features | 9/10 |
| Performance | 10/10 |
| Value | 8/10 |
| Total | 9.25/10 |

Other jackets you may want to consider:
inov-8 Ultrashell waterproof jacket
inov-8 AT/C Stormshell waterproof jacket,
Rab Flashpoint jacket
Salomon Lightning Pro jacket
About the writer: Fiona is a keen runner, preferring off-road and hilly to flat and road. She lives in Scotland where the weather is fickle so needs to be prepared for all conditions.
Have you used the inov-8 AT/C Raceshell waterproof running jacket? Don't agree with this review? What's your opinion? Add your own comment to this review and share your experience and passion for running with others.
Not a member yet? Sign up here to be part of the RunUltra community and share tips and stories with thousands of fellow runners around the world.
We are a professional review site and our reviewers receive free products for testing from the companies whose products we review. We test each product thoroughly and give high marks to only the very best. We are independently owned and the opinions expressed here are by the reviewer's name shown.
Disclosure:
We use affiliate links in some of our reviews and articles. This means that if you purchase an item through one of these links we will earn a commission. You will not pay more when buying a product through our links but the income will help us to keep bringing you our free training guides, reviews and other content to enjoy. Thank you in advance for your support.