Last updated: 24-Oct-18
By Luke Jarmey
Much like Hoover in the venerable world of vacuum cleaners, Jetboil is a brand synonymous with the all-in-one camping stove system.
Being runners we're obsessed with weight savings and I for one, have often plumped for the usually lighter but less efficient and less easy to use stand-alone mini stoves (i.e MSR Pocket Rocket) with a titanium cooking pot.
Well, Jetboil has come out with a lightweight stove system which includes a regulator. This gives one the greatly-revered ability to simmer your meal, effectively allowing you to actually cook meals without burning them and not just use the stove as a water boiling device.
Now, will this added feature plus the aforementioned advantages of an all-in-one system, make up for the lighter weight of a basic stove and pot set?
Photo credit: Jetboil.com.
Features
Lightweight 0.8 Litre FluxRing cooking cup with insulating cozy
Simmer control
Regulated for consistent performance down to 20°F (-6°C)
Convenient, reliable push-button igniter
Bottom cover doubles as a measuring cup and bowl
Compatible accessories include Coffee Press, Hanging Kit, Utensils, Skillet and FluxRing Cooking Pot
Fuel Canister Stabilizer included
Weight (pot & stove) – 340g
Volume – 0.8l
Boil time – 2min15seconds per 0.5l
Water boiled – 12l per 100g Jet Power canister
RRP: £149.99
Pros: What's good about the Jetboil MicroMo?
Well, first up is the inherent design of these 'all-in-one' systems. Worth noting here is that it's not always just weight that's a concern when packing for a multiday running adventure, often being compact is of paramount importance.
Yes, we all love trying to squeeze EVERYTHING into a minute running pack. Using a 100g gas canister, everything slips nicely inside the pot itself with hardly a hair of dead space.
Of course the main benefit of the all-in-one design, is the efficiency of heat transfer. Basically your water boils quicker and you use less gas. Furthermore, to a point, it's less affected by wind.
Ease of use is great, as the pot locks onto the burner, it's harder to knock over. Combined with the included gas canister stand, it's really quite stable.
You can purchase an add on from Jetboil that allows you to hang the stove whilst cooking. Probably more useful for bivvying when climbing, but a cool feature nonetheless.
The neoprene pot cover is standard with all Jetboils and it's great. The outside of that pot gets blooming hot otherwise.
At 340g for the pot and stove and 541g including fuel canister and stabilizer, weight is very good for the type of stove that it is. In fact, it's lighter than the older Jetboil Flash and includes a regulator.
Now that regulator, if all you ever do is boil water, then it's really not a big deal and actually the Flash does boil a tad quicker. However, for anyone that's at all remotely interested in actually cooking food inside the pot, this feature truly is a gift from the gods.
Just like your gas hob at home, you've got a great deal of control over the heat output and unless you're a complete numpty, burnt camp food is a thing of the past.
Boil time is solid at 2min 15sec for 0.5l of water. As previously mentioned, there are models that are quicker, such as the Jetboil Flash and MSR Reactor. But they're heavier or don't include a regulator.
Cold weather wise it's rated to perform consistently down to -6ºC, I've used it in conditions just below freezing and as you'd expect it performed flawlessly. There are lots of documented reports of it working far below its rated temperature.
Cons: What's not so good about the Jetboil MicroMo?
To cut down on weight further, I would like to have seen a titanium option offered.
I'm not sure how long the push button ignitor will last. In fairness, mine is still fine, but I have heard of others failing after a couple of months' use. For that reason, I always carry a flint and steel striker as backup.
Conclusion
Jetboil are the industry standard when it comes to all-in-one stove systems and their MicroMo certainly doesn't disappoint. They've consistently made incremental but highly effective refinements and the inclusion of a regulator is fantastic.
Being able to pack in the all the features, yet come in at such a great weight is what makes this stove system such a winner and perfect for your overnight running adventures.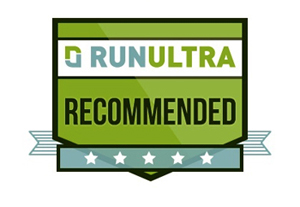 | | |
| --- | --- |
| Score | |
| Design | 9.5/10 |
| Features | 10/10 |
| Performance | 9/10 |
| Value | 9/10 |
| Total | 9.3/10 |
Other stoves you may want to consider:
MSR Reactor 1.0l – £169.99
Jetboil Flash 1.0l – £119.99
Have you used the Jetboil MicroMo stove? Don't agree with this review? What's your opinion? Add your own comment to this review and share your experience and passion for running with others.
Not a member yet? Sign up here to be part of the RunUltra community and share tips and stories with thousands of fellow runners around the world.
We are a professional review site and our reviewers receive free products for testing from the companies whose products we review. We test each product thoroughly and give high marks to only the very best. We are independently owned and the opinions expressed here are by the reviewer's name shown.
Disclosure:
We use affiliate links in some of our reviews and articles. This means that if you purchase an item through one of these links we will earn a commission. You will not pay more when buying a product through our links but the income will help us to keep bringing you our free training guides, reviews and other content to enjoy. Thank you in advance for your support.