Last updated: 24-Oct-18
The Julbo Breeze sunglasses are designed for women, or for people with a smaller face profile. They are created for use by trail runners, mountain bikers and climbers.
The sunglasses are non-prescription (unless you purchase a clip-in insert with your personal prescription) and while I could have tested them with contact lenses I decided to ask a friend with good eyesight to use them while running many miles of trails.
My chosen tester is Jo, a keen ultra runner based in Scotland and who is co-founder of TrailFest. We run a lot together and as she ran in the sunglasses I asked her lots of questions about how they felt.
In the past, Jo has not found sunglasses very comfortable for running but she is now a convert to the Julbo Breeze specs.
Photo credit: Julbo.com.
Features
• Frame to suit smaller faces
• Wide field of vision
• Suspended lens construction for good ventilation
• 360-degree adjustable temples – this means you can bend the arms to fit your head shape
• Grip Tech on arms to stop slipping
• Shock-absorbing elastomer inserts on arms for comfort
• Flexible 3D nose pad for a fully adjustable fit
Lenses
REACTIV photochromic Zebra Light lenses to optimise vision in different light conditions
Photochromic (cat. 1 to 3)
Internal anti-fog treatment
Two internal layers of hardening treatment
External oil-repellent outer coating
Brown tint to accentuate relief of the ground
Suitable for prescription insert lenses
There is an alternative cheaper lens, Spectron 3 polycarbonate, but with no transition capability.
Pros: What's good about Julbo Breeze Performance Photochromic sunglasses
I was impressed with the weight and look of the sunglasses. They are very easy to wear and feel comfortable with only a few adjustments. It's great to have adjustable arms and a nose pad.
Jo agreed. She has never been comfortable wearing sports sunglasses and I gave her a couple of pairs of mine to try. She took to the Julbo sunglasses very quickly and will not be giving them back!
As a newcomer to wearing glasses, she was aware of the weight, fit, comfort and field of vision. She didn't seem to need to do a lot of adjusting to the arms of the nose pad. "They just seem to fit really well," she said.
Jo gave them her assessment over many miles of running and found them to be very easy to wear.
She said: "I am still a bit aware of having the glasses on, but I am getting used to that. I really haven't found sunglasses that I like before.
I can see very well in the glasses. I did notice the edges of the lenses to start with but this sensation has disappeared. The other sunglasses that I tried had a fuller frame and I could see that, which was distracting."
The frames fit Jo's face well and the colours are feminine but not overtly so. She said: "I like the look of the glasses and I think they suit my head size and my colouring."
Jo most impressed by how clear everything looks in the sunglasses. She said: "I have found that whether it's bright sunshine or shadows or a bit of a mix of cloud and sunshine I can see perfectly well. This is brilliant. I had worried that wearing sunglasses would mean they were okay for bright sunshine but not for other conditions but these seem to suit all kinds of weather."
It's the photochromic lenses, with a transition from category 1 (not clear but a hint of a darker shade) to 3 (quite dark) that allow for good vision in a variety of lights.
The lenses are also tinted brown to help with seeing the landscape. Jo said: "I can see so well in these sunglasses. It's been really enlightening to find glasses that I can run in."
She had no complaints about the lenses fogging up, so presumably the ventilation system and anti-fog treatment were doing what they are meant to do.
Jo also likes the soft carrying case. She said: "If I am racing or I need to carry the glasses around generally I do no want them to take up too much space. A hard case might be too bulky. I appreciate that Julbo have made the case from a soft material that is still protective."
Photo credit: Julbo.com.
Cons: What's not so good about Julbo Breeze Performance Photochromic sunglasses
The rimless sunglasses took a bit of adjusting to. Jo said: "I found it a bit strange to start with that I could see the edges of the lenses but I did get use to this."
It would be good to see an anti-scratch coating on the outside of the lenses. An anti-glare lens could also be a bonus for some situations.
The category 1 to 3 lens is a compromise. The lens does not go clear (to cat 0) and nor does it go very dark (cat 4). Personally, I need a category 4 lens in bright sunshine but Jo found the sunglasses to be fine. However, she was wearing them in winter conditions in Scotland so it might be that in the height of summer she needs a darker shade.
The lenses do have a hardening treatment but owners will still need to take care of them because the edges, without frames, can be prone to being cracked and chipped.
Some people will prefer a hard case to offer better protection of the sunglasses when they are being carried about.
The price of these sunglasses is around £135. This might seem a lot for non-prescription sunglasses.
Conclusion
Jo has really enjoyed wearing the sunglasses and that is high praise indeed from someone who had never found a pair she liked or that were comfortable. They offer a great level of technical details and a brilliant fit for women or people with a smaller head.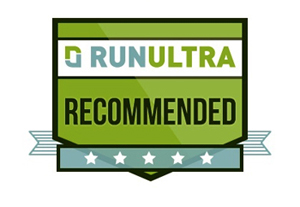 | | |
| --- | --- |
| Score | |
| Design | 10/10 |
| Features | 8.5/10 |
| Performance | 10/10 |
| Value | 9/10 |
| Total | 9.3/10 |

Other sunglasses you may want to consider:
Julbo Breeze Spectron 3
Oakley RadarLock Path with Photochromic Activated lenses
NIKE Vaporwing
Bolle Tempest
About the writer: Fiona is a keen runner, preferring off-road and hilly to flat and road. She lives in Scotland where the weather is fickle so needs to be prepared for all conditions. See more of what she writes at Fiona Outdoors.
Have you used the Julbo Breeze Performance Photochromic sunglasses? Don't agree with this review? What's your opinion? Add your own comment to this review and share your experience and passion for running with others.
Not a member yet? Sign up here to be part of the RunUltra community and share tips and stories with thousands of fellow runners around the world.
We are a professional review site and our reviewers receive free products for testing from the companies whose products we review. We test each product thoroughly and give high marks to only the very best. We are independently owned and the opinions expressed here are by the reviewer's name shown.
Disclosure:
We use affiliate links in some of our reviews and articles. This means that if you purchase an item through one of these links we will earn a commission. You will not pay more when buying a product through our links but the income will help us to keep bringing you our free training guides, reviews and other content to enjoy. Thank you in advance for your support.