Last updated: 24-Oct-18
I have been testing the Leki Instructor Lite Walking/Running Poles. I find poles are useful when running longer-distances in the mountains and hills.
They help to reduce general lethargy and muscle soreness thanks to the support of the upper body when using the poles. When running downhill I usually pack the poles in my rucksack, although there are times when I run with them.
Features
Length adjustment: 100cm to 125cm
Fold down length: 98 cm
Speedlock 2 adjustment
Upper section: 16mm aluminium
Lower section: Carbon 14mm 100%
Cork 2-Component Shark 2.0 grip
Trigger Shark strap
Carbide Flextip with Powergrip Pads
Weight: 342g per pair
Price: £82
Photo credit: Leki.com.
Pros: What's good about Leki Instructor Lite poles
When choosing poles for running and fast hiking, I want them to be lightweight but robust. Carbon fibre is a good choice, although that can push up the price of the poles.
I was surprised to discover the Leki Instructor Lite poles are part carbon fibre and part aluminium (the carbon fibre is the lower part of the pole). This seems like a good compromise, because it means the price is less than for other lightweight poles.
Despite being made of part aluminium the poles are still really light. In fact, they are lighter than Leki's full carbon Micro Trail Pro poles.
The poles have an adjustment from 100cm to 125cm. This is fine for someone of medium height. I had then set to 120cm and I am 5ft8in tall. Being able to adjust the height to suit different terrain is useful, too.
For example, if you are on a path on a slope you can shorten the pole on one side to accommodate the gradient. Some fixed poles do not allow for this and that can be a pain.
I also really like Leki poles that have the strap-style glove attachment. (They are generally called Nordic walking poles but I use them for hiking and running.)
The strap fits over the hand like an open glove and then clips on to the pole. The Trigger Sharp 2.0 attachment on the pole is smart and easy to use with one hand.
A thumb movement opens up the clip so you can remove your hand with the glove still on. I like that the glove stays on the hand so you do not lose it while faffing about. If you want to wear your own gloves under the Leki open gloves you simply adjust the sizing with the Velcro strap.
Photo credit: Fiona Outdoors.
The poles offer a good balance and swing when fast walking with them. I generally use them on uphills in the mountains when I am walking rather than running and I like how the poles help me balance and propel me upwards. The movement feels effortless because it is aided by the Trigger strap system whereby the poles swing like a pendulum and you do not need to grip the handles too tightly.
The cork handle offers a fairly good level of grip when used with the straps and it never seems to become sweaty. It's a good mix of smooth cork with absorbency.
The poles have LEKI Smart Tips, which means there are two options: one is a slip-proof pad for traction on pavement or harder trails; the other is a carbide tip to provide a hold on grass, mud and snow. I like how both the pad and the carbide tip feel, and they both work well on different surfaces.
The rubber pads also stop the tips being worn out and prevents the annoying click-click noise of metal on a hard surface.
The poles are adjusted with a Speedlock 2 system. Basically, you open the lock and extend or decrease the length of the pole. It's easy to use, even when wearing gloves.
The poles also look modern and smart. I think that is a bonus although not a must-have in a pole!
I really do like these poles and the prices is more reasonable compared to other lightweight poles, especially those made of full carbon.
Photo credit: Leki.com.
Cons: What's not so good about Leki Instructor Lite poles
It would be good to have a pole that is a bit longer so that taller people can also use it. If you were 5ft 10in or more you might find them a bit short even at the longest adjustment.
The poles only reduce to a length of 98cm. Some other poles break down into a third of their full length to give a neater package when not in use. You should pay attention to the folded length if it is something that will annoy you when carrying them in your rucksack.
I expect I will lose the tip pads because I will stow them somewhere when not in use and forget where that is!
With another pair of Leki poles I have also somehow managed to lose one of the gloves. You can buy new ones but it's annoying to have lost one. Perhaps I am simply too careless.
The open gloves can rub bare hands when you are sweating so it's worth wearing them in before you embark on a long race. Or you could wear a thin pair of gloves underneath. They do end up sweaty and smelly so I have washed mine in the washing machine. I don't think this is good for their long-term quality, and it might be better to hand wash them.
Although the clip-in glove system is a good concept, it can end up a bit annoying as you have to clip in and clip out every time you want to do anything with your hands, such as find something in your rucksack.
You get the hang of the system, but it can stop you in your tracks if you are trying to be fluid at, for example, a checkpoint. I recommend you practise with the system as much as you can before a race.
The poles are still usable without the gloves but they are not as easy to grip as other poles with rubber handles.
I can't decide if I prefer the fixed length pole to a pole that can be adjusted. There are pros and cons for both. The Speedlock 2 on the Leki Instructor Lite poles looks to be strong and durable, but if it breaks it renders the poles unusable. I have never had this happen on a Leki pole yet, but it has happened with another brand. It is useful to be able to adjust them.
Conclusion
I have tried poles without the strap system and I find them a pain to use when fast hiking and running. I really like the Trigger Shark set up on these Leki poles, and I find them very easy to use.
The weight is excellent for the price and they feel strong and durable. It's great to have the option of two types of tip: rubber pad or carbide.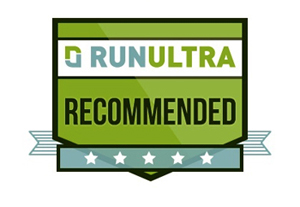 | | |
| --- | --- |
| Score | |
| Design | 10/10 |
| Features | 9/10 |
| Performance | 9/10 |
| Value | 8/10 |
| Total | 9/10 |
Other poles you may want to consider:
Leki Micro Trail Pro
Leki Micro Vario Carbon Lady Antishock pole
Black Diamond Distance Carbon Z Poles
Mount King Trail Blaze poles
SWIX – Sonic Ultra Trail Running poles
About the writer: Fiona is a keen runner, preferring off-road and hilly to flat and road. She lives in Scotland where the weather is fickle so needs to be prepared for all conditions. See more of what she writes at Fiona Outdoors.
Have you used the Leki Instructor Lite poles? Don't agree with this review? What's your opinion? Add your own comment to this review and share your experience and passion for running with others.
Not a member yet? Sign up here to be part of the RunUltra community and share tips and stories with thousands of fellow runners around the world.
We are a professional review site and our reviewers receive free products for testing from the companies whose products we review. We test each product thoroughly and give high marks to only the very best. We are independently owned and the opinions expressed here are by the reviewer's name shown.
Disclosure:
We use affiliate links in some of our reviews and articles. This means that if you purchase an item through one of these links we will earn a commission. You will not pay more when buying a product through our links but the income will help us to keep bringing you our free training guides, reviews and other content to enjoy. Thank you in advance for your support.