Last updated: 17-Apr-19
Leki claim the newly updated Micro Trail Carbon Pro running poles "take performance to the next level". Running poles are used by many ultra runners, especially on tough off-road terrain and where routes include a lot of ascent and descent. The poles aid balance, especially on the downhills, and can help to reduce muscle tiredness. They also help with propulsion uphill.
The new-for-2019 poles have a "lighter, more breathable hand harness" and an updated trail tip with full-circle basket.
Features
Shaft diameter is 16/14 mm
Trigger Shark 2.0 with extended cork grip
Shark Frame Strap Mesh strap
Push button locking mechanism
Trail Running Tip with circular basket (non-removable)
Collapsed length: 37 cm
100% carbon shafts
Quick release glove system
Fixed length poles in 115cm, 120cm, 125cm, 130cm and 135cm
Weight: 195g per pole
RRP £145. Leki sell for £129 per pair.
Pros: What's good about Leki Micro Trail Carbon Pro (2019) Running Poles
I have used a pair of Leki Micro Trail Carbon Pro running poles since 2016. My version looks well used and scratched but they are still going strong. The updated 2019 version is the same pole – but better.
The poles are made of carbon and are lightweight yet very robust. I have put my old poles to the test over years of running and walking and they are still going strong.
They feel stiff and responsive yet they do not weigh me down. I have run a 30km mountain race while carrying the poles in my hands the whole way.
However, the poles do fold down to a small size if you need them to. They fold into three pieces and to a reduced size of 37cm length. This is excellent as they will then fit inside a rucksack or you can attach them to the outside of a running pack for easy carrying.
It's a good pole to travel abroad with if you are taking hand luggage only. The folded poles will fit into most hand luggage.
The poles are easy to put together and dismantle. The poles are held together by a cord wrapped in a thick plastic sheath, which is very durable. To construct, it's a simple case of opening the poles, pulling them apart and making sure the two push buttons click together. This takes seconds.
To dismantle, press the top button and then collapse. Again this takes seconds.
The Trigger Shark 2.0 grip and strap is brilliantly designed. The strap is a glove-like structure and fits around the hand and over the thumb. This attaches, via a loop and a quick release trigger joint, to the pole at the back of the handle.
To remove the glove harness from the pole it's a simply case of using a release pull-back button on the top of the pole. It can be done one-handed (actually, one-thumbed). It takes a little practice but then becomes second nature.
This means the poles are attached to your hand and you can let go of them if you want. You'll either love this or hate it but I really like the system.
The straps are an upgrade from my previous editions of the poles. They are made of a mesh that is lightweight and breathable. The size of the glove is easily adjusted with a wide velcro strap.
If you lose a glove, which I have done, you can buy a new pair (although this is a costly loss!).
Another updated part of the design (since my last pair) is the cork handle that now extends further down the shaft of the pole. This means that when you are in the mountains and ascending steep terrain, or on a trail that has one side higher or lower than the other, you can move your hands down the pole for better balance and propulsion.
The cork grip is brilliant and even when you are sweating hard it still feels grippy.
The poles have a small basket that is fixed. This prevents the poles from going too deep into mud and bog.
The metal tips are good for gripping various types of terrain, including grass and mud.
The poles are also available in a good range of lengths, from 105cm to 135cm (at 5cm intervals) to suit different heights of user.
Cons: What's not so good about Leki Micro Trail Carbon Pro (2019) Running Poles
The pole is fixed length pole, which means you can't adjust it to suit the heights of different people and nor can you change the height to suit different terrains and steepness of slopes.
You need to use the glove straps to make the most of these poles and if you lose one you need to buy another one from Leki. This can be costly as I found when I lost one glove just before a race in France.
If you wear gloves for cold hands, you'll have to fit the Shark Frame Strap Mesh strap over the top. This might not be so easy when wearing thicker gloves.
The trigger system can be a bit stiff to start with. It eases off with use because the loop becomes a little looser. It you do not have big hands it might not be so easy to operate the trigger system one-handed.
The cork handle might not suit everyone. I know some people do not like cork to touch. I prefer cork to rubber and I have found it to be hard wearing over many years of use with my other poles.
Conclusion
The Leki Micro Trail Carbon Pro (2019) Running Poles are lightweight, strong and robust. I trust the brand and have found previous poles to be very long lasting and durable. I really like the glove-attached-to-pole system and find this brilliant when running in the hills and mountains.
The poles fold up in three to a neat size. This is a favourite running pole for me. At a current price of £129, I think they are good value.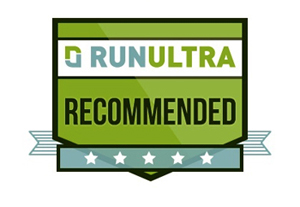 | | |
| --- | --- |
| Score | |
| Design | 9/10 |
| Features | 10/10 |
| Performance | 10/10 |
| Value | 8/10 |
| Overall | 9.5/10 |
All photos courtesy of the author.
Others to try
Leki Micro Trail Vario poles
Leki Micro Trail race poles
Komperdell Carbon Ultralite Vario 4 Compact Poles
Black Diamond Distance Carbon Z Trekking Poles
Helinox Passport Walking Poles
About the writer: Fiona is a keen runner, preferring off-road and hilly to flat and road. She lives in Scotland where the weather is fickle so needs to be prepared for all conditions.
Have you tried the Leki Micro Trail Carbon Pro poles? Don't agree with this review? What's your opinion? Add your own comment to this review and share your experience and passion for running with others.
Not a member yet? Sign up here to be part of the RunUltra community and share tips and stories with thousands of fellow runners around the world.
We are a professional review site and our reviewers receive free products for testing from the companies whose products we review. We test each product thoroughly and give high marks to only the very best. We are independently owned and the opinions expressed here are by the reviewer's name shown.
Disclosure:
We use affiliate links in some of our reviews and articles. This means that if you purchase an item through one of these links we will earn a commission. You will not pay more when buying a product through our links but the income will help us to keep bringing you our free training guides, reviews and other content to enjoy. Thank you in advance for your support.