Last updated: 24-Oct-18
Specifically designed for women and trail running, the Montane VIA Claw 14 pack includes a host of features that may or may not be useful. I put it to the test while trail running.
The men's version is the Montane Via Razor 15.
Features
14 litre capacity
Lightweight (354g)
Female-specific fit
Technically tailored ergonomic Montane Freelight Chassis vest design
Stretchy lower strap (chassis elastication) for good fit and unrestricted breathing during exertion
Double low profile sternum stretch adjustment with adjustable hook and multiple attachment points
2 x Montane 500ml SoftFlasks
Shoulder strap pockets for SoftFlasks and small bits of kit
Internal hydration bladder attachment point in vertical compartment
Two stretch mesh storage pockets on sides
External zipped expandable pocket on main pack body
External bungee system that doubles as compression
Bound seams on the chassis for stronger, soft-touch edges
Fast drying
Pacer pole attachment point
YKK zips
Price: £120 Montane
Photo credit: Montane.co.uk
Pros: What's good about Montane women's VIA Claw 14
It's great to have a pack that specifically fits the female physique. I am tall and quite narrow and while the pack was a bit of a squeeze to get over my shoulders, once on it's very comfortable. The shoulder straps are wide and comfortable and the pack fits me like a glove, nicely hugging my shoulders and back.
This design is similar to my favourite pack, the Inov-8, so I knew I would like it.
Other clever features that work well are the elasticated lower torso strap. It is very easy to adjust this strap to fit and you can adjust it as you run. This is really useful because there are times, such as when you add or take away kit, that you want a neater fit.
There are six places for the two sternum straps to fit. It's a little fiddly moving these about but once in place they offer a secure fit. The different heights for these straps should allow larger-chested ladies to find a good fit. I think sternum straps must normally be very annoying so it's great to see such a high level of adjustment. I actually found that one strap was enough but I do not have a big chest!
There are lots of pockets. The main compartment is spacious enough for a few layers and required race kit, such as a foil blanket.
There is an internal zipped space for a hydration bladder and another outer zipped pocket.
There are useful stretchy side pockets for kit that you might want quick access to, or snacks. These can be accessed while the pack is on your back if you have fairly flexible shoulders.
The most useful pockets are located on the front of the wide shoulder straps. The set up is: On one side there is a larger lower open top pocket and a smaller upper zipped pocket. It's the opposite on the other shoulder strap.
I placed a Montane SoftFlask in the larger open top pocket for use while running. You can buy a drinking tube to use with this if you wish but I prefer the flasks as they are because they are small and flexible and easy to use and drink from. I find that water bottle tubes end up a bit yucky.
The smaller zipped pocket above has an attachment for keeping a key safe.
The other shoulder, with that zipped larger pocket, can be used to stash a spare bottle or items that you need to have easy access to while running or racing. There is a smaller upper pocket that is open topped.
It's great to have lots of choice of where to put items to suit you although I don't think you would want them all stuffed full.
If you are not carrying a lot there is a compression bungee. If you need more space, you can add a soft item to the bungee compression system.
There is a useful large loop at the top of the pack for holding the rucksack while not on your back.
The pack is easy to wear while running and I tried it with different loads in the main compartment. It is simple to adjust the Velcro strap as you are running to minimise any bounce.
It is also made of what feels like good quality fabrics with robust seams. I would expect this quality for £120 but not all other packs are the same.
The shoulder straps looked a bit minimalist but they felt comfortable when running.
If you are not keen on purple, there is a light grey version. I like the purple.
Photo credit: Montane.co.uk
Cons: What's not so good about the Montane women's VIA Claw 14
The pack is quite lightweight but not as light as others I have tried. However, it feels durable.
This is a one-size-fits-all-women pack. I think it would be better if there were two or three sizes to fit the different sizes of women. Women's shoulders and chest sizes vary a lot and unless you are slim this will not fit you. As is normal with these vest-style packs there is no shoulder strap adjustment.
Because I am slim, the end of the Velcro strap was a bit loose and long. There is a loop to tuck this in but I had a bit too much excess for this to be useful.
I worry the Velcro on the torso strap will wear out. I think it will wear out before a traditional click strap system and without this strap the pack would not be so useful.
The sternum straps are a bit fiddly to undo and do up again, especially if you suffer with the long-sightedness that comes with age. I couldn't see what I was doing on occasions and had to fiddle about a bit blind.
Photo credit: Montane.co.uk
The main compartment zip is annoying because it does not fully open. It is a three-quarter opening, although I have no idea why this would be.
The bungee system goes around the outside of the back of the rucksack rather than the traditional zigzag set-up. I did not find this as useful as the usual system.
While some people like lots of pockets I think Montane has gone a bit over the top with this pack. Does anyone really need so many pockets? I think that if the shoulder strap pockets were fully packed they would stick out at the front in an annoying way while running.
I would prefer a few less pockets and a lighter weight pack.
You need to make sure the SoftFlasks are properly screwed tight. I have found the same with other brands. If they are even slightly loose the water leaks. The water leaked all over me as I ran and until I worked out how to tighten the top of the flask properly.
The pack is quick drying and water-resistant in some areas, but mostly not very waterproof at all. If you are running in wet weather, you will need to make sure everything is watertight in dry bags.
Conclusion
This is one-size-fits-all-women pack and I am fortunate because it fits me well. There are plenty of useful pockets, especially those on the front of the shoulder straps, and some that I will never use but it is good to have choice. The pack sits comfortably on my shoulders and upper back and does not bounce when running. I like the SoftFlask set-up for hydration and the option to add an extra bladder inside the pack if you need it. It's a shame that running rucksacks need to be so pricey, but most are.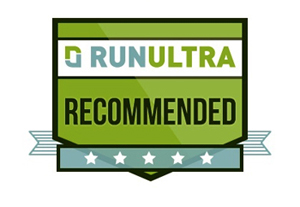 | | |
| --- | --- |
| Score | |
| Design | 10/10 |
| Features | 9/10 |
| Performance | 9/10 |
| Value | 8/10 |
| Total | 9/10 |

Other packs you may want to consider:
Inov-8 All Terrain Pro Vest
Salomon Skin Pro 15
OMM Ultra Light 15l
Hoka One One Evo Race 17l
About the writer: Fiona is a keen runner, preferring off-road and hilly to flat and road. She lives in Scotland where the weather is fickle so needs to be prepared for all conditions.
All images Fiona Outdoors except where stated.
Have you used the Montane VIA Claw 14 pack? Don't agree with this review? What's your opinion? Add your own comment to this review and share your experience and passion for running with others.
Not a member yet? Sign up here to be part of the RunUltra community and share tips and stories with thousands of fellow runners around the world.
We are a professional review site and our reviewers receive free products for testing from the companies whose products we review. We test each product thoroughly and give high marks to only the very best. We are independently owned and the opinions expressed here are by the reviewer's name shown.
Disclosure:
We use affiliate links in some of our reviews and articles. This means that if you purchase an item through one of these links we will earn a commission. You will not pay more when buying a product through our links but the income will help us to keep bringing you our free training guides, reviews and other content to enjoy. Thank you in advance for your support.