Last updated: 24-Oct-18
By Steve Diederich
As the darkness creeps into the evenings, a head torch becomes an essential piece of kit. This year we decided to really get under the skin in terms of raw performance of some of the best lights available. We should start by saying there is no single head torch that will do everything.
In an ideal world we would want a sub 60 gm, 800 lumen, 20 hour battery life unit for under £20, whilst that doesn't exist yet in one torch, we have got a few together that have all got some cracking features. We tested all the lights in identical conditions and the photos show the spread and throw of each beam at maximum output.
Where to start?
Firstly, decide on your priorities.
Light output (measured in lumens)
Is high light output really essential? All the units we tested provided enough light to stop us stumbling on flat trails. On rougher terrains, the two smaller units were lacking the brilliance to show up obstacles at speed. You will also need to work out if you will need a wide spread or focussed beam (or a torch that offers both).
Weight
None of the units tested were really heavy or unwieldy, however if weight really is critical, be prepared to sacrifice features and battery life.
Battery run time
All the units tested offer different light outputs, this dictates the available battery life. All our test figures were run at maximum power.
Use
What are you going to use the torch for? If you are on a multi-day event, your needs will be different to night time trails or for urban running – there are great options for all of these.
The Alpkit Muon head torch – Small, light and good value.
Alpkit Muon headtorch
This compact unit, whilst not going to blaze your path with such a modest light output, is versatile inasmuch as it gives you a choice of a central beam or two side beams. The main beam is a more natural "off-white" light that we felt didn't match its 134 lumen credentials.
We also didn't rate the switch as it was fiddly to activate with gloves on. Although, if you are looking for long battery life without the need for big light, this unit comes in at a good price. This is the only head torch we tested that didn't come with a rechargeable battery. It also comes with a small red LED on the rear (separate button style battery) to keep your back covered.
Features
Comes with a little flashing red, rear light
134 lumens (variable powered centre beam)
2 x outer LEDs – 31 Lumens
68 grams
1x AA battery
Run time – we tested at 9hrs 25min (Manufacturer states 9hrs – 35hrs)
Alpkit Muon on full beam.
PROS: Size, weight, price, battery life.
CONS: Difficult switch operation, lower power output, non rechargeable unit.
| | |
| --- | --- |
| Score | |
| Design | 6/10 |
| Features | 5/10 |
| Performance | 6/10 |
| Value | 9/10 |
| Total | 6/10 |

Black Diamond Iota headlamp
This little unit is light and has a punchy beam for such a miniature unit. It is easy to operate and you can vary the power of the unit. It will tuck away in the pocket of your shorts as an emergency light and provides just about enough light to pick your way down a trail at moderate pace at night. The beam spreads well offering confidence. Its low light position offers a ridiculous battery life, although in reality this would only be used as a camp light. With good build quality the Iota was the lightest unit we tested.
Features
150 lumens
56 grams
Rechargeable
Run time 2hrs 10min (Manufacturer rated it at 2hrs-40hrs)
1 x LED
Black Diamond Iota headlamp on full beam.
PROS: Weight, size, ease of operation, useful spread of beam, construction.
CONS: Price, battery life at full beam.
| | |
| --- | --- |
| Score | |
| Design | 9/10 |
| Features | 7/10 |
| Performance | 8/10 |
| Value | 6/10 |
| Total | 7/10 |

Black Diamond ReVolt headlamp
The Black Diamond ReVolt sits firmly in the middle in terms of style and performance. Its beam belies its lumen output and as an all round light at a mid range price this unit performs well offering a choice of lights. (The side LED also performed well in terms of detail and spread). However, the killer blow that this delivers is its battery life. If I have to travel without the opportunity of charging my torch, this is the one I would choose. I was waiting for a long time for this unit to die on me, way after the others had long given up.
Black Diamond ReVolt headlamp delivered the best battery life on test.
Features
130 lumens
97 grams
3 x AAA batteries or 3 x rechargeable (both supplied)
Run time – 11hrs 10 min – manufacturer states 12hrs (70hrs on AAA Batteries (Not tested)
Black Diamond ReVolt giving good performance for a modest light output.
PROS: Versatile light with optional small flood beam, battery indicator, rechargeable / normal battery options, weight, good construction, outstanding battery life.
CONS: Fiddly switch, price.
| | |
| --- | --- |
| Score | |
| Design | 7/10 |
| Features | 8/10 |
| Performance | 9/10 |
| Value | 7/10 |
| Total | 8/10 |

Geonaute OnNight headlamp 510 V2
My disclaimer on this unit is that I have had (and still use) the predecessor to this model, that I was given on a race a few years ago. This new version is an improvement on an excellent piece of kit. Because it has a rear, separate (curved form) battery – it fits really comfortably. The optional top head strap is removable and I wore this on a few night runs with out even noticing that I had it on.
Operation is really simple and the light output is fantastic for the size of the unit. The rear unit also doubles up as a rear light (six bright LEDs that can be turned off on the trails or set to flash on the road). A bit like the Black Diamond ReVolt, the light output is stunning for its quoted statistics. Even in the lower light setting I can happily cover most trails easily.
And then there is the price, (I had to double check this) as at £26.99 there isn't another head torch that comes close to this kind of value. There are other versions of this head torch available (without the rear lights) for below £20 if you really wanted a bargain.
Small, light lamp unit on Geonaute head lamp can easily be adjusted to light up the trails.
Rear facing LEDs on Geonaute head torch also act as battery charge indicator.
Features
160 lumens
Run time 5hr 35 min (manufacturer claims 6hrs/18hrs)
IPX4 Waterproofing
Rechargeable 2400 mAh battery
Rear 6 x Red LEDs
110 grams
PROS: Versatility, ease of use, performance, battery life, battery display, Rear LEDs, value.
CONS: Weight.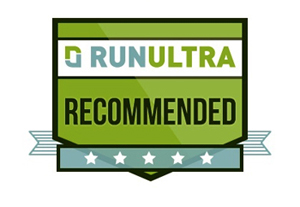 | | |
| --- | --- |
| Score | |
| Design | 9/10 |
| Features | 9/10 |
| Performance | 8/10 |
| Value | 10/10 |
| Total | 9/10 |

Petzl Reactik+ head torch
Petzl have been making head torches and quality climbing gear for a long time, and are the choice of many cavers and folk who work at heights, so you can be pretty sure that they have the know-how to deliver a great head torch.
I tested this model a few months ago and was struggling at the time to find dark trails to challenge this beast. Having spent more time with it recently, I am happy to say that there aren't any conditions it can't cope with (with the exception of fog, where you have to manually override the clever Reactik+ sensors).
This particular model can be operated and setup using your mobile phone as it has Bluetooth capability which is a nice touch. However the heart of this unit is the "Reactik+" part which adjusts the two main beams in terms of intensity and balance, according to what you are lighting up.
On wide open trails the beams shoot wide and far, on uphill sections the beams spread wide and on wooded sections, the beam extends down the track. You feel like shouting "Look, no hands!" …. clever stuff. This comes at a cost, both financially and in terms of bulk and weight. Petzl have worked the comfort angle really well and the unit when worn, it belies its size
The most versatile head lamp of the group – not cheap, but ready for every occasion.
Features
Weight 115 grams
300 (200&100 lumens)
Run time 2hr 10min – manufacturer claims 2hrs/15hrs (additional battery available to extend run time).
IX4 waterproofing
Rechargeable 1800mAh battery
PROS: Versatility, features, light output, beam spread, build quality, connectivity.
CONS: Size, price.
| | |
| --- | --- |
| Score | |
| Design | 9/10 |
| Features | 10/10 |
| Performance | 9/10 |
| Value | 7/10 |
| Total | 9/10 |
Suprabeam V3air Rechargeable headlamp
Suprabeam produce some lights that are in a different league to most others, they should be renamed as "Light sabres". Coming from Denmark, they look and feel different too – no plastics here. The body is made up of machined aluminium, which acts as a heat sink for the hi-performance LEDs.
The V3air R (R stands for rechargeable) is the baby of this range, (not that you would know it) as this unit is a serious piece of kit. If you run in high mountains or bad weather, the V3 will be a weapon of choice. Whilst it has a rear battery and removable top-strap, it is really comfortable to wear.
What I particularly liked about this model is that you can vary the spread of the beam easily by pushing on the slide-in/out lens unit, which gives you a beam range of 6-60 degrees. I can't imagine ever wanting more light than this throws out. The test area in the night photographs went up to 60 meters and this unit lit up trees that were 100 metres behind these. The manufacturer states that the range of this light is 210 meters, the beam adjustment is easy and even with a gloved hand, this was a doddle.
Easy controls on Suprabeam V3 Air R head torch for beam spread and intensity.
Features
320/250/5 lumens
148 grams
Run time 1.75hrs, (manufacturers claim 1.5hrs/2.75hrs/100hrs)
Rechargeable 1400mAh Li-Po battery
Beam up to 210 metres
Variable beam spread 6-60 degrees
Aluminium construction
Ridiculous amount of light on Suprabeam V3air R head lamp which wouldn't be out of place in a stadium.
PROS: Light output, variable beam spread, construction, ease of operation.
CONS: Weight, size, battery life and price.
| | |
| --- | --- |
| Score | |
| Design | 8/10 |
| Features | 7/10 |
| Performance | 10/10 |
| Value | 6/10 |
| Total | 8/10 |

Suprabeam V4pro head torch
RRP £125.00. See Suprabeam.
I admire brands who go out to produce something extreme, something that has intrinsic value in great design and performance. Meet the Suprabeam V4pro. I was thinking that the "baby" Suprabeam V3air was gratuitous in its performance and then I turned this beast on – how on earth can you get that much light out of something smaller than a beach ball?
The light should come with its own pair of sunglasses, fortunately, there is a dimmer button that restores your vision and also extends the battery life. Oh, the battery life…. even with a 2800 mAh battery, this unit struggles to get to 2 hours on maximum power which shouldn't come as a surprise, given the heat and light it produces.
If I had to do a technical run which required me to navigate great distances, I would love to take this along (together with spare batteries). The downside of this over the V3air is that it doesn't have the same easy beam width operation, a shame given the breadth that this beam could light up.
The Suprabeam V4pro is the Rolls Royce of head torches, made in Denmark , of machined aluminium construction.
Features
800 / 400/12 lumens
195 grams
Run time 1hr 50min (manufacturers claim 1.75hrs / 2hrs / 100hrs)
Rechargeable 2800mAH battery
Beam up to 250 metres
Variable beam spread 10-30 degrees
This Suprabeam V4pro head torch should need a special license to operate it.
PROS: Light, light and more light, solid build, comfort.
CONS: Battery life, weight, price.
| | |
| --- | --- |
| Score | |
| Design | 9/10 |
| Features | 7/10 |
| Performance | 10/10 |
| Value | 5/10 |
| Total | 8/10 |

Conclusion
All these head torches are really good, however there are two "real world" lights that stand out for me.
Firstly, the Petzl Reactik+, this is such a versatile lamp, if you want to have one light that pretty much does it all, then this would be it. It has got a great spread of light that adjusts to the terrain that you run in and the simple buttons allow you to override the unit's choice if you need to. Running at maximum burn time is going to shorten your battery life, but judicious use of that lighting option button can get you some decent hours from this head torch.
And then there is the OnNight 510 by Geonaute (Decathlon brand). This was the most surprising of the bunch, a really versatile head unit that delivers long battery life, and packs a punch of light that belies its stated 160 lumens. This unit is a stand out head torch at a really good price.
I will also mention the Alpkit Muon and the Black Diamond ReVolt, if you are looking for something to last you on a multi day event, where a strong beam and light weight are priorities. Either of these head lamps could be part of your kit, take spare batteries and you will still be under the weight of most units and have many hours of lighting available.
Have you used any of these headlamps? Don't agree with this review? What's your opinion? Add your own comment to this review and share your experience and passion for running with others.
Not a member yet? Sign up here to be part of the RunUltra community and share tips and stories with thousands of fellow runners around the world.
All images Steve Diederich.
We are a professional review site and our reviewers receive free products for testing from the companies whose products we review. We test each product thoroughly and give high marks to only the very best. We are independently owned and the opinions expressed here are by the reviewer's name shown.
Disclosure:
We use affiliate links in some of our reviews and articles. This means that if you purchase an item through one of these links we will earn a commission. You will not pay more when buying a product through our links but the income will help us to keep bringing you our free training guides, reviews and other content to enjoy. Thank you in advance for your support.