Last updated: 19-Oct-18
I was interested to review the new Nike Zonal AeroShield jacket because it uses a new type of material in some of its key areas which has been designed to be very light and breathable.
Targeted breathable protection
The Nike Zonal AeroShield Women's Running Jacket combines rain and wind protection with breathability where you need it most. New Nike AeroShield technology used in key zones lets body heat flow out and sweat evaporate, without letting the elements in. I tested it out in the Peak District in drizzle, the mountains in Spain in cold and rain and the desert plains in Morocco in hot sun/cooler air.
Features
Lightweight Breathability
The hood, chest and upper back feature Nike AeroShield technology, which is crafted from three layers of material. The middle layer is a membrane made from ultra-thin, electro-spun nanofibres. This creates an incredibly light, breathable layer that allows body heat and sweat to escape.
Stay Protected
The arms and lower half of the jacket are made with Nike HyperShield fabric that blocks rain and wind. Combined with sealed seams and AeroShield technology on the hood, chest and upper back, the construction helps fully protect you from the elements.
Secure Essentials
Zipped side pockets protect your phone, cash and other essentials so you can keep moving through the rain. The pockets are lined with mesh for added airflow.
More details:
Hood with brim and elastic toggle lock to lock it in place
Centre-front zip is covered by a fabric welt for added protection
Back vent for airflow
Back pleat adds a feminine shape
Fabric: Body: 100% nylon. Upper front panel/hood/upper back panel: 100% polyester.
RRP: £129.95.
PROS: What's good about the Nike Zonal AeroShield Jacket
There is a lot to like about the jacket. First impressions are that the cut and fit are good and it is true to size. It looks good on and it feels comfortable.
There is plenty of reflective detailing.
In fact, the detailing on this jacket is good full stop. The hood is slightly stiffened to keep it from flopping over your face; the neck is vented at the back; the cuffs of the sleeves are shaped to give extra cover on the back of your hand; and the pockets are zipped and overlapped so they are watertight.
So far so good, but what I really wanted to test, was the new material. This is in three places: the hood, upper back and chest. It is a brand-new technology made from three layers of material of which the middle one is just a membrane. This means the fabric is really light and breathable.
The material feels very light and much softer to the touch than normal waterproof material (and, in fact, the material on the rest of the jacket). Off I set in a nice drizzle in the Peak District. I was wearing a thin base layer and did a good old hoik over the hill. The jacket is extremely comfortable to wear and does not have a massive rustle factor.
After an hour, I was still dry from the outside, and I was dry on the inside too except for slight patches in my really sweaty zones, which I would have had even if I were wearing my just my base layer.
In Spain, I was able to try it out in fiercer conditions and again it performed well. I was not 100% dry after a heavy downpour, but I was in pretty good nick and I was warm but not too hot. Another tick.
In Morocco, I just thought I would try out the sweatability factor as there was no rain to speak of. I am the ideal person to try this out as I sweat like a stilton in a heatwave (I'll just leave you with that image for a while). This material works. My upper back and chest, which is where two of the new-material zones are (I didn't try out the hood), were kept both cool and dry.
The breathability was really very good. Of course, in the rest of the jacket I had the normal ratio of sweat to fabric – although actually I would say that the breathability factor was still fine. So in summary, I found the new technology to be positive and that the fabric did what Nike promised.
CONS: What's not so good about the Nike Zonal AeroShield Jacket
It isn't the cheapest jacket on the market at £129.95, so you have to be prepared to pay for the quality.
The fabric is only in the zoned areas and because I liked it so much, I started hankering for the fully-zoned jacket at £259.95.
It also isn't the lightest jacket in the field, so if weight is your number one priority then you would need to factor that in, although I felt it was pretty good for the amount of protection you got.
CONCLUSION
I liked the new fabric a lot and found the whole jacket to be well-designed, good-looking, comfortable and effective. It was definitely very good on the breathability side and I found the water proofing good too. That balance between breathability and water proofing is the key to a good jacket and I really think this one has it.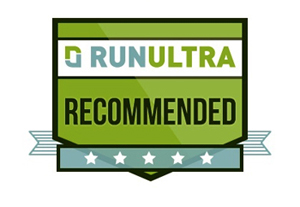 | | |
| --- | --- |
| Score | |
| Design | 9/10 |
| Features | 10/10 |
| Performance | 9/10 |
| Value | 8/10 |
| Total | 9/10 |

Other jackets you may want to consider:
The Nike Aeroshield Jacket (full)
inov-8 AT/C Raceshell Waterproof Running Jacket
Adidas Terrex Agravic 3L Jacket
Have you used the Nike Zonal Aeroshield jacket? Don't agree with this review? What's your opinion? Add your own comment to this review and share your experience and passion for running with others.
Not a member yet? Sign up here to be part of the RunUltra community and share tips and stories with thousands of fellow runners around the world.
All images Nike.com.
We are a professional review site and our reviewers receive free products for testing from the companies whose products we review. We test each product thoroughly and give high marks to only the very best. We are independently owned and the opinions expressed here are by the reviewer's name shown.