Last updated: 24-Oct-18
Night running – or running before the sun comes up – is almost an essential part of any ultra runner's training programme in the winter months. This is why every runner needs a good head torch.
In my experience, the torches with the best beams have had big price tags. However, I had heard a lot about Petzl head torches and the quality of the light beam, despite being much cheaper. I was sceptical to say the least but I decided to give the Petzl ACTIK Core head torch a thorough test.
In Scotland we have plenty of opportunity for dark running. I have run with the torch on some very dark trails and in the hills near my home.
Features
Up to 350 lumens beam
Two beam patterns (wide or mixed) and several lighting modes.
Red lighting preserves night vision and stops you blinding other members of the group
CORE battery that is rechargeable via USB port
Also compatible with three AAA/LR03 batteries
Reflective headband helps you to be seen when a light is shone on it, and is equipped with an emergency whistle for rescue situations
Reflective elasticated headband
Emergency whistle for rescue situations.
Weight: 82 g
Beam pattern: wide or mixed
Around £50.
Photo credit: Petzl.com.
Pros: What's good about Petzl ACTIK Core head torch
This is a neat and small head torch that is easy to wear on the head. It is lightweight and you can hardly feel you are wearing it. (Make sure you do not have the elastic band tightened too tightly though.)
The power comes from a small rechargeable battery that sits in a case on the back of the headband. You can carry AAA batteries as back ups if the charge runs out.
The 350 lumens beam is bright. I have a Silva head torch that gives out a beam of around 600 lumens (there is a new version that offers up to 800 lumens, the Silva Trail Speed 3XT) so I had doubted that 350 lumens would be enough for running in the dark but it is actually very good.
Photo credit: Petzl.com.
I ran on the darkest of nights with no moon and could easily see my way ahead. There are three settings to choose from and even the 100 lumens beam is just about adequate for running. It is better to be able to use the 350 lumens but you could get by with 100 lumens.
The 5 lumen beam is no good for running. However, if you needed to locate a small item in your pack at night, for example while camping, you could use the 5l beam.
If you hold down the "on" switch the beam changes to red. You can choose between a full-time red beam or a flashing beam. This is useful if you are standing around as part of a group and do not want to blind your friends with the white beam.
More usefully, in my opinion, is that you could use the red beam as a back up rear torch while cycling. I think that is the only time I would utilise the red beam.
Surprisingly, the headband stays in place on the head and because the battery pack and torch are inside lightweight plastic it is very easy to wear.
I found that the brightest beam lasted around two hours, as stated in the technical details.
You can also adjust the focus on the light beam to further ahead or at your feet. This is helpful depending on the type of trail you are running on.
The torch is easy to recharge. Just flick open the plastic battery container and plug into a USB charger with the included wire.
Cons: What's not so good about Petzl ACTIK Core head torch
It took me a while to work out how to easily switch between beam brightness. If you are flicking through the beam brightness at the start of the run, you can easily switch to the one that you want in a series of three variations of bright.
But if you choose, for example, the middle beam and then, five minutes later, want to go back to the brighter beam, you can't do so. You have to start the whole sequence again from off. The torch simply can't cope with you suddenly changing you mind so it does lack a bit of smart technology.
It also took me a while to work out how to go from the white beam to the red beam. This needs to be done at the outset of turning on the torch. You simply hold down the on switch for longer than you might, and the white switches to red.
I found it difficult to switch between beams with my gloves on. I am not sure why because the switch is quite big, but it just didn't want to work with my gloved fingers.
The two-hour limit on the 350 lumens beam is not very long. If you are out for longer, and many ultra runners will be, you can swap to AAA batteries but I am not sure how long they will last. Many other head torches last far longer.
On the standard brightness of 100 lumens you get up to seven hours of burn time but I didn't find this beam to be quite bright enough for my Scottish night runs.
Low beam, standard beam and full beam. Photo credit: Fiona Outdoors.
The casing of the battery and bulb are fairly robust looking but not as solid as other torches, such as Silva. I think you can see that you get what you pay for. If you take care of the Petzl headtorch it should last a long time but if you accidentally drop it I think the casing might be vulnerable to cracking.
Conclusion
The price is very good for a torch with such a bright beam. While the bright beam only lasts for about two hours you can swap the rechargeable battery for ordinary AAAs. The headtorch is lightweight and very wearable.
There are better torches on the market but they cost a lot more (in some cases six times as much) and there are other headtorches for the same price that really do not match up in terms of weight and beam brightness.
I would say this is an excellent compromise purchase. If you needed a longer beam time, why not buy two of these head torches?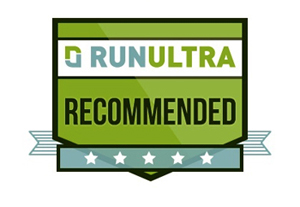 | | |
| --- | --- |
| Score | |
| Design | 9/10 |
| Features | 9/10 |
| Performance | 7.75/10 |
| Value | 10/10 |
| Overall | 9/10 |

Other head torches you may want to consider:
LED Lenser MH10
Silva Trail Speed 3XT
EDELRID Tauri head torch
Petzl Myo
Silva TRAIL RUNNER 3X
Steve Diederich put a whole raft of headtorches through their paces. Check them out here.
About the writer: Fiona is a keen runner, preferring off-road and hilly to flat and road. She lives in Scotland where the weather is fickle so needs to be prepared for all conditions. See more of what she writes at Fiona Outdoors.
Have you used the Petzel Actik Core head torch? Don't agree with this review? What's your opinion? Add your own comment to this review and share your experience and passion for running with others.
Not a member yet? Sign up here to be part of the RunUltra community and share tips and stories with thousands of fellow runners around the world.
We are a professional review site and our reviewers receive free products for testing from the companies whose products we review. We test each product thoroughly and give high marks to only the very best. We are independently owned and the opinions expressed here are by the reviewer's name shown.
Disclosure:
We use affiliate links in some of our reviews and articles. This means that if you purchase an item through one of these links we will earn a commission. You will not pay more when buying a product through our links but the income will help us to keep bringing you our free training guides, reviews and other content to enjoy. Thank you in advance for your support.