Last updated: 17-Aug-18
I started wearing gilets for cycling as I found that that extra insulation for my chest and back was invaluable during long, cold days in the saddle. I hadn't worn them for running before, but this Autumn has given me the perfect opportunity to test drive a couple and I have to say that I have been impressed. I tried them out in two main areas – the chilly, misty woods of southern England and the high peaks of the Moroccan Atlas.
The Rab Xenon X Vest
The Rab Xenon X Vest has some complicated-sounding features although the vest itself is lovely and simple:
Pertex Quantum inner and outer, PrimaLoft Gold insulation
2 YKK zipped hand-warmer pockets, 1 YKK zipped chest pocket, doubles as integrated stuff sack
Weight: 215g
Women and Men's versions available
PrimaLoft was created in the 1980s for the US army as a synthetic alternative to down. I am a great lover of my down jacket but have to say that PrimaLoft does a brilliant job at heat retention and doesn't make you run for cover every time it rains – a big plus. It has an excellent weight-to-warmth ratio as you can see from the weight of this vest at 215g. PrimaLoft Inc has worked hard on its environmental impact too and won the blue sign mark of compliance.
Pertex Quantum is basically a very light and strong material that Rab and Montane have recently featured. It is also windproof and the heavier version is waterproof.
YKK are a Japanese zip company – the world's largest.
So, after researching all the terminology, how did the gilet actually perform? It is well-shaped for fit with a slightly longer back which I like. The fabric is super light and soft and I could barely feel it when I put it on. The collar was also soft and didn't flap when I opened it up. The side pockets were in absolutely the right place to stuff chilly hands into and warmed them up quickly. The chest pocket was a useful place for my keys and anything else I didn't need access to.
This gilet is perfect for putting on over a long-sleeved base layer to keep your warmth up on cold days. It kept my core at a great temperature and didn't feel like it got too hot. I had to unzip the neck after a few km as I am naturally someone who gets hot and cold quickly. It stopped the wind completely.
It was very comfortable all round the body and under the arms but it did ride up a bit at the back. It settled on my hips rather than snugging down a bit further as it does when you are not running. It packs up really small and fitted easily into my smallest hydration pack.
It also looks good which is always a plus!
PROS: Lightweight, warm, not restricting at all.
CONS: Rides up a bit at the back.
| | |
| --- | --- |
| Score | |
| Design | 8/10 |
| Features | 8/10 |
| Performance | 8/10 |
| Value | 8/10 |
| Total | 8/10 |


Icebreaker Helix Vest, Fraser Peaks
It was immediately apparent that this vest was for colder weather conditions. The composition of the vest and features listed are:
70gm MerinoLOFT® insulation. 100% Recycled polyester. 46% Nylon, 38% Merino wool, 16% LYCRA side panels.
Zoned quilting for optimal comfort and thermal regulation.
Internal storm flap with comfort notch at neckline.
Secure zippered front chest pocket and internal chest stash pocket.
similar for men is the Men's MerinoLOFT Helix Vest.
See Icebreaker.
The MerinoLOFT® insulation means that this gilet really is very warm. It consists of Icebreaker's famous merino wool but also some synthetic material to make it more durable and washable.
The gilet is shaped extremely well and fits absolutely exactly to your body shape thanks to the zoned quilting which gives it some rigidity which is offset by the stretchy side panels. It stayed absolutely in place at all times with no riding up or movement. The collar is soft and lay comfortably when I opened the zipper and the zipper itself was covered so there was no scratching. The lining is merino so you get that natural feel.
The armholes were a good size and the stretch binding around them gave flexibility so that they did not constrict movement. I liked the quilting over the vest as I felt like it gave me extra warmth and made the gilet really solid without adding too much weight. This is not a lightweight piece of kit however – it came in at 335g on my kitchen scales.
When I wore this gilet in the Autumn weather of the UK, I found it was soon too hot for me – especially as my back was already warm from a hydration vest. I tested it out again at around 3000 m in the Atlas Mountains and it was perfect. The sun was out but the day was pretty icy and I felt totally warm in it. It was comfortable and very snug fitting so no wind got through. I felt quite supported as it is a heavier vest and I liked that for a tougher run/hike. I didn't get to test it in rain but it kept out mist and drizzle – it is not designed for heavy downpours.
PROS: Super warm and a great fit.
CONS: Quite heavy.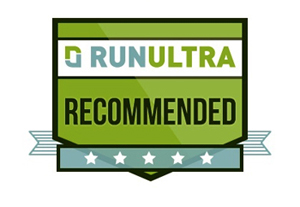 | | |
| --- | --- |
| Score | |
| Design | 9/10 |
| Features | 8/10 |
| Performance | 9/10 |
| Value | 8/10 |
| Total | 9/10 |


CONCLUSION
These two gilets are really designed for different things. I would wear the Rab Xenon X Vest from now right through to the end of March as I found it really good to run in. It says it is designed to be light and speedy and that is exactly what it was. If you are going high or in the very depths of winter, then I would put on the Icebreaker Helix Vest, Fraser Peaks. It truly is a very warm and warming piece of kit. It is also excellent for an extra layer during breaks or at the end of a long day when your body suddenly cools down quickly.
Have you used any of these gilets? Don't agree with this review? What's your opinion? Add your own comment to this review and share your experience and passion for running with others.
Not a member yet? Sign up here to be part of the RunUltra community and share tips and stories with thousands of fellow runners around the world.
All images Alice Morrison except when stated.
Alice Morrison is a slow but determined runner, definitely at the novice end of experience. She is currently based mainly in Morocco so gets to test out kit in sandy and hot conditions as well as cold, mountainous, rocky conditions.
We are a professional review site and our reviewers receive free products for testing from the companies whose products we review. We test each product thoroughly and give high marks to only the very best. We are independently owned and the opinions expressed here are by the reviewer's name shown.
Disclosure:
We use affiliate links in some of our reviews and articles. This means that if you purchase an item through one of these links we will earn a commission. You will not pay more when buying a product through our links but the income will help us to keep bringing you our free training guides, reviews and other content to enjoy. Thank you in advance for your support.