Last updated: 16-Aug-18
By James Eacott
We reviewed three of the most popular trail running jackets on the market – the Salomon Bonatti WP, the Inov-8 AT/C HZ and the Craft Devotion. They were tested over a period of three months between August and October predominantly on trail and in all conditions available in the UK during those months (from 25ºC and sunny to 7ºC with driving wind and rain).
SALOMON BONATTI WP JACKET
Salomon describe the Bonatti WP as a 'lightweight essential shell for mountain running'. The jacket packs into its own chest pocket and, at 130g, is a must-have on any mountain race.
The Advanced Skin DRY 10k/10k Technology means the jacket is waterproofed to the nines. It's light, but the stretch fabric feels more durable and heavy duty than the other two jackets on test. It dealt with grim conditions on the south coast very well and repels strong wind and rain very effectively. The breathability is an issue (as it is with every water/windproof jacket) and I did build up quite a sweat on one run which sat on the inner lining of the jacket and eventually gave me a chill.
The meticulousness of design is incredible, as is the norm with Salomon products. The zip is easily used with gloves and is fully waterproofed. The peaked hood has elastic built-in which sits on your forehead effectively so even in a headwind it'll stay up. The cuffs are tapered to provide a little extra protection to the back of your hands while only the inside of the wrist is elasticated.
The only gripe I have is the collar. When the zip is fully up and the hood is on, your face is well protected by a stiff collar. However, when the neck is open and the zip is down even just six inches or more (i.e. as it is most of the time) the collar sticks so rigidly upright that my neck and chin were a little sore after a weekend in it. Sounds silly, but it's very irritating.
It deals with poor weather very well indeed and wasn't pushed anywhere near its limits. I highly rate the Bonatti for mountain running and alpine-style climbing, but the lack of breathability makes it difficult to run hard in in warmer weather. It's a more hard-core jacket than the other two and if I found myself halfway up a mountain and the clouds came in, I'd want this in my armoury.
It's also worth noting the aesthetics – this is a stylish jacket. Although some may not care, I personally appreciate being able to wear run kit in social situations so for me being able to wear this with a pair of jeans is a bonus.
PROS: Functional, bomb-proof, comfortable, great fit.
CONS: The collar and lack of breathability.
| | |
| --- | --- |
| Score | |
| Design | 9/10 |
| Features | 9/10 |
| Performance | 9/10 |
| Value | 7/10 |
| Total | 8.5/10 |


INOV-8 AT/C ULTRASHELL HZ
The 'lightest waterproof jacket in the range' (a mere 125g), this jacket is designed for ultra, mountain and trail runners. With taped seams, a 2.5 layer waterproof, an Aquaguard zip and a breathability rate of 10,000 B-1 (what does this mean?), the AT/C Ultrashell is ideal for the UK ultra running scene.
At first I thought the jacket would be hopeless in anything more than a stiff breeze, let alone any downpour. It appears flimsy and lacking in durability, but how wrong I was. I wore the AT/C Ultrashell on a 10-mile coastal path run this summer (in typical British conditions: driving head wind from the west and horizontal rain) and my running top was totally dry after two hours beneath the jacket. I can attest for the breathability too – there was very little sweat on the inside.
The jacket also solves one of racing's trickiest conundrums: you've been told you must wear your race number on your front "at all times". But during the race it starts raining so you need to don your jacket, however your number will then be covered. It's a right shag to stop, take your pack off and re-pin your number onto your jacket, so you decide the lashing rain isn't too bad anyway. The AT/C is fully transparent so it goes right over the top and the number is still clearly seen.
NB: Trail runners requested this feature – you've got to love a customer-centric company. Inov-8 has its fingers on the pulse of the running world.
The fit is good (though perhaps a tad baggy around the midriff) and the 4-way stretch fabric allows you to move naturally without restriction. It's super-comfortable and goes unnoticed unlike many waterproof jackets that scrunch, ruffle up and are a general hindrance. The jacket is cut close in the armpits and shoulders so there's no bagging and the elasticated wrists fit well, though they're too tight to roll up your arm (unless you have the guns of Chris Froome). Body length is such that you're covered from any upward drafts of wind, and it doesn't ride up when you're wearing a hydration pack.
I wasn't sure about a smock-style half zip, but after a couple of months in the AT/C, I'm a convert. After all, when will you ever run with a jacket unzipped down to your belly button or below?
In summary, this is a very good jacket. It does what it sets out to do very well. It'll deal with almost all weather with no fuss save for the most extreme mountain conditions.
PROS: Ultralight and very racey; packs away into the hood; does what it sets out to do extremely well.
CONS: No option to stash the hood when you don't want it; the elastic at the wrist is too tight to roll the sleeves up; it does look a little like you're wearing a carrier bag.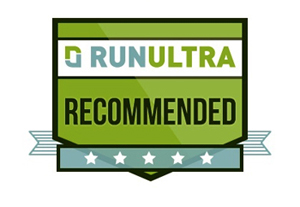 | | |
| --- | --- |
| Score | |
| Design | 9/10 |
| Features | 9/10 |
| Performance | 10/10 |
| Value | 8/10 |
| Total | 9/10 |
CRAFT DEVOTION JACKET
'Water repellent and wind resistant", the lightweight Craft Devotion jacket is a fantastic summer jacket. The combination of ergonomic fit, drawstring hem and a stretchy, soft fabric makes this the comfiest jacket I tested. With great freedom of movement, it's a pleasure to wear.
The elasticated cuffs are soft, as is the collar and neck line. The Devotion jacket is extremely breathable and I didn't overheat once. It doesn't have a hood, but I wouldn't suggest wearing this jacket in conditions that required one anyway.
For me, this is a great summer jacket. It keeps you cool with its excellent breathability and ventilation panels in the shoulders and armpits. It's good in the wind, and the zippered chest pocket with integrated headphone hole is a nice touch.
It repels light rain, but I wouldn't wear this in inclement conditions.
RRP: £74.99
PROS: Comfortable and stylish.
CONS: Keep your fingers crossed it doesn't rain heavily!
| | |
| --- | --- |
| Score | |
| Design | 9/10 |
| Features | 8/10 |
| Performance | 8/10 |
| Value | 9/10 |
| Total | 8.5/10 |

CONCLUSION
So, after all that, which jacket would I use and when?
I've had all three jackets for a few months, and I've worn them in a range of conditions. They are all actually very good, but I'd put them into slightly different categories and wear them each in different situations:
Summer months, light rain and wind: Craft Devotion
Trail and ultra running in almost any condition: Inov-8 AT/C HZ
Mountain running in more severe weather: Salomon Bonatti
As this is a review for a trail and ultra running site, and if I could only purchase one for that purpose, I'd get the Inov-8 AT/C HZ.
All images unless stated: James Eacott.
Have you used any of these running jackets? Don't agree with this review? What's your opinion? Add your own comment to this review and share your experience and passion for running with others.
Not a member yet? Sign up here to be part of the RunUltra community and share tips and stories with thousands of fellow runners around the world.
We are a professional review site and our reviewers receive free products for testing from the companies whose products we review. We test each product thoroughly and give high marks to only the very best. We are independently owned and the opinions expressed here are by the reviewer's name shown.
Disclosure:
We use affiliate links in some of our reviews and articles. This means that if you purchase an item through one of these links we will earn a commission. You will not pay more when buying a product through our links but the income will help us to keep bringing you our free training guides, reviews and other content to enjoy. Thank you in advance for your support.