Last updated: 20-Aug-18
The Salewa trainers are designed for mixed mountain terrain and some mud and grass.
The footwear has two components developed in partnership with Michelin (you will know of this company because they make car and bike tyres). The Michelin Technical Soles offer "excellent traction and stability" and the Michelin's Ultra Train outsole is "sculpted and grooved and inspired by mountain biking tyres".
Features
Adaptive eyelets to allow for more supportive lacing around the mid foot.
3F Total System to aid support of the foot, increase stability and ensure a more precise wrapping fit.
Motion guidance for supporting the natural movement of the foot and providing sure-footedness over any terrain.
Women's fit and colours Salewa WS Ultra Train.
Men's fit and colours Salewa Ultra Train.
GBP Price: £120.

Photo credit: Fiona Outdoors.
Pros: What's good about Salewa Ultra Train shoes
I love the fit of these shoes. I have a long and narrow foot and usually the width of the shoe is too wide by the time it reaches my UK8.5. Some brands do not even make a female UK8.5 but brilliantly Salewa has the 8.5 and has kept it relatively narrow because, after all, many women do have narrow feet even if they are long.
The heel cup feels very supportive and the footbed just felt perfect the minute I put my foot in. This is always a good sign!
I didn't need to pull the laces too tight to get a supportive fit, which meant the shoes stayed comfortable throughout my run and without any need to retie them.
I think the 3F Total System does work. It might sound a bit like annoying technical jargon but the way that Salewa have designed the eyelets in the mid-foot does give good support.
The lacing, like many other shoes, is a pull and toggle system. This works well to keep the laces taut.
The shoes feel fairly lightweight and the cushioning is what I would call medium. This means it's good for off-road and a bit of on road. I wouldn't want to run too far on tarmac because the soles would wear down but when you are running on mixed terrain it's great to have a bit of cushioning.
Photo credit: Salewa.com
The traction of the soles is excellent. I found they stuck to rock, mud, grass, trail and tarmac. I felt very foot sure even when it was very wet and muddy.
My foot stayed nicely in place when running up and downhill, which meant I had no rubs or discomforts.
When water got into the shoe it quickly escaped again. I prefer this type of water-in-and-out system to GTX (Gore-Tex). The latter I have rarely found to work well because water normally finds its way in over the ankle. So, generally, I look for a shoe that lets water in but also allows it to escape easily. The Salewas offer exactly this.
The shoe is designed with a robust and durable looking upper and an extra toecap rubber protector, as well as a protector all the way around the lower part of the shoe upper. This is brilliant for protecting the shoes from stones and general off-road obstacles.
I also like the look and colours of the shoe, even the pretty soles! This shouldn't be important because performance is everything but a shoe that looks good is never a bad thing.
Photo credit: Fiona Outdoors.
Cons: What's not so good about Salewa Ultra Train shoes
While I like everything about the lacing system the small pocket at the top of the tongue for stowing excess lace cord is badly designed. The pocket opening is at the top, closest to the ankle, and away from where the lacing ends and where the toggle sits. This means you have to feed the excess lacing into the pocket from the top and away from the toggle.
Every time I put on the shoes it takes a minute or two of hassle to feed in the thin laces. Other brands, such as Salomon, have the opening lower down the tongue to form a reverse pocket for the excess lacing, which works far better.
The cord is very thin in the lacing system. I expect this reduces the weight of the shoe but I wonder how long it will last. It doesn't feel as durable as other laces.
When I first put the shoes on, the upper on the left shoe felt like it might dig into the top of my toes when I ran because of where it creases. This was only the left shoe, which was strange. However, once out on the trails I was not bothered by it at all. I think the shoes crease in a different way when you're walking around the house compared to running.
If you have a wide foot these shoes are not going to be a good fit for you.
Photo credit: Salewa.com
Conclusion
A good and innovative trail shoe that has a very good fit for someone with a fairly narrow or very narrow foot. The Michelin designed soles offer excellent grip and when running the Salewa Ultra Trains feel supportive, lightweight and responsive. A great shoe although £120 is quite pricey.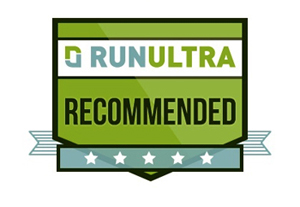 | | |
| --- | --- |
| Score | |
| Design | 10/10 |
| Features | 9/10 |
| Performance | 10/10 |
| Value | 7.5/10 |
| Total | 9/10 |

Other running shoes you may want to consider:
inov-8 Roclite 305
Brooks Cascadia
Saucony Xodus
Brooks Puregrit
About the writer: Fiona is a keen runner, preferring off-road and hilly to flat and road. She lives in Scotland where the weather is fickle so needs to be prepared for all conditions.
Have you used the Salewa Ultra Train shoes? Don't agree with this review? What's your opinion? Add your own comment to this review and share your experience and passion for running with others.
Not a member yet? Sign up here to be part of the RunUltra community and share tips and stories with thousands of fellow runners around the world.
We are a professional review site and our reviewers receive free products for testing from the companies whose products we review. We test each product thoroughly and give high marks to only the very best. We are independently owned and the opinions expressed here are by the reviewer's name shown.
Disclosure:
We use affiliate links in some of our reviews and articles. This means that if you purchase an item through one of these links we will earn a commission. You will not pay more when buying a product through our links but the income will help us to keep bringing you our free training guides, reviews and other content to enjoy. Thank you in advance for your support.