Last updated: 17-Sep-18
By James Eacott
Anyone who's anyone knows the pedigree of Salomon, so it was with eager anticipation that I got to test the new S-Lab Ultra trail running shoe (#JobPerks).
Released in Spring 2018, the S-Lab Ultra has been designed in collaboration with uber-mountain runner and 2017 UTMB Champ Francois D'Haene. This is an all-out ultra distance trail running.
The S-Lab Sense Ultra, released in 2017, was (is) a cracking shoe and we were surprised to see Salomon release what's essentially a second version so close to this one, but kudos to them for pushing the boundaries and trying to improve an already great shoe.
Features
Designed for all-out trail running
No compromise, premium materials used throughout
New Endofit insert (basically a sleeve that hugs the foot in the right places)
Energysave foam inserts improve cushioning
New Contragrip outsole
Reverse lugs on the heel for extra traction downhill
Weight: 300g
Drop: 8mm
Stack height: 26mm – 18mm
Out the box, you'll be greeted by a fairly good-looking pair of kicks. I say 'fairly', because I like that Salomon tends to stick to a red / black / white combination and I'm not sure why they've faded the red front end into a purple heel here, but they're still a looker! As expected, they're light as a feather.
Sometimes you slip on a pair of shoes and just know you're going to bounce in them. They're light, nimble and supportive – even if you're not a bouncy runner, I defy anyone not to feel agile in these.
The new 'wings' will strike you next – designed to provide extra support to the mid-foot and arch, I actually really felt the difference these made. I normally use insoles to support my flat feet but didn't feel the need with this clever extra support once they're laced up.
My first run was a 10- mile tempo session along a flat trail (not quite their intended use but a good first test!), and I immediately picked up on the comfort. They fit like a glove and aren't narrow like other Salomon models.
They have an internal sleeve which hugs your foot and I was impressed with the lack of foot movement (and thus distinct lack of rubbing) on that first run.
They're not super-forgiving, but by my fifth or sixth run they'd broken in and were a little more pliable. They're not designed to be hugely cushioned and on runs longer than 20 miles I began to feel a bit bruised, but it's worth noting that my feet are a bit feeble so it's not unusual for me to get a little soreness in anything other than a Hoka or Altra!
I really like that Salomon has worked to pad out the forefoot. It's clearly addressed issues in previous models where cushioning at the front of the shoe was a bit thin, but this is a noticeable improvement compared to others I've had.
If you're a heavy heel-striker, though, you won't be getting a lot of cushioning.
I tested these shoes in generally toasty conditions, during an unusual heatwave in the UK, and this meant my feet swelled much quicker and easier than usual. Despite this, the comfort of the S-Lab Ultra never disappeared.
I'd worried they were going to feel tight, as they're snug and hold firm when you first put them on, but they didn't. The tongue blends down to a very comfortable insert which appears to be designed to expand as your foot does. Another thumbs up for ultra runners.
Pros – what's good about the Salomon S-Lab Ultra trail shoe
There's a lot to get through here so I'm going to keep this brief and bulleted:
Grip – mighty impressive both going up and down.
Comfort – no rubbing and a much more spacious toe box than previous models.
Durability – sure, I haven't had them that long, but there are no signs of wear and tear on the outer (which is common on trail shoes). These will last.
Cushioning – the S-Lab Ultra provides a plush, comfortably ride.
Fit – it feels like Salomon have really nailed the sizing issues here.
Cons – what's not so good about the Salomon S-Lab Ultra trail shoe
This is going to be short, because there's not a lot to say.
Lugs – in my opinion, the lugs are bang-on, but on thick mud or wet rocks they're not great. What shoe does have a sole for every surface?!
Lacing system – I'm just not a fan. It takes some faffing if you need to adjust the tightness at a specific site of the shoe.
Price – they'll dent your wallet for sure.
Conclusion
Having worn them for a few weeks already, it's clear Salomon has absolutely hit the nail on the head and ticked its mission statement: to design a premium shoe for ultra distance trail races. The shoes certainly deliver, and I look forward to taking them on many adventures.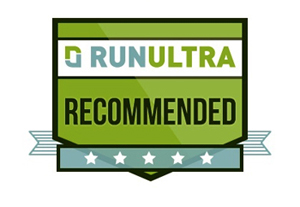 | | |
| --- | --- |
| Score | |
| Design | 9/10 |
| Features | 10/10 |
| Performance | 10/10 |
| Value | 7/10 |
| Total | 9/10 |

Other shoes you may want to consider:
Hoka One One Challenger ATR 4
Scott Supertrac RC
Arc'Teryx Norvan VT
All images James Eacott.
Have you tried the Salomon S-Lab Ultra running shoes? Don't agree with this review? What's your opinion? Add your own comment to this review and share your experience and passion for running with others.
Not a member yet? Sign up here to be part of the RunUltra community and share tips and stories with thousands of fellow runners around the world.
We are a professional review site and our reviewers receive free products for testing from the companies whose products we review. We test each product thoroughly and give high marks to only the very best. We are independently owned and the opinions expressed here are by the reviewer's name shown.
Disclosure:
We use affiliate links in some of our reviews and articles. This means that if you purchase an item through one of these links we will earn a commission. You will not pay more when buying a product through our links but the income will help us to keep bringing you our free training guides, reviews and other content to enjoy. Thank you in advance for your support.