Last updated: 20-Aug-18
The updated Saucony Peregrine promises serious grip and extra cushioning. It is a neutral shoe meant for trails and grass and has a 4mm heel to toe offset.
Features
PWRTRAC outsole for optimal grip and traction across multiple surfaces
EVERUN topsole construction for enhanced energy return and cushioning
TPU exo-skeleton frames the foot for optimal support and protection
RUNDRY Collar Lining wicks moisture away quickly
External heel support for lockdown fit and hold
Heel stack height: 21.5mm
Forefoot stack height: 17.5mm
Weight: 266 g per shoe (male) and 238g per shoe (female).
Male and female fit
Price: GBP 105
The new version of the Peregine is slightly lighter, by a few grams per shoe, than the Peregrine 6. I do think I could feel this when I put on the shoe but maybe it was wishful thinking.
In addition, the EVERUN cushioning is now throughout the top of the sole rather than just a heel insert.
There are a few new features, too, including TPU exo-skeleton frames, the RUNDRY Collar Lining and the External heel support.
To be honest I am not really sure if any of these features are a bonus or not so I'll just report on the pros and cons of the Peregrine 7s as I discovered when running.
Pros: What's good about Saucony Peregrine 7 trainers?
The shoes do feel light and comfortable as soon as I put them on. The fit is true to size and the cushioning around the heel area is generous.
I have a narrow foot and I think the fit is narrower than the Peregrine 6 shoes. This is good if you have found previous versions too wide.
The cushioning in the soles of the shoes is very obvious and it feels much lighter and bouncier than many other trail shoes. You'll either love this or hate it, depending on whether you like a cushioned sole or a flatter, stiffer sole.
For runs where there is a mix of terrain, from hard-packed trails to tarmac to grass, the shoes feel really good to run in. They give bounce and cushioning across all harder surfaces yet still feel responsive on softer grass.
The grip is excellent as well. I tested them on steep grassy banks and dry mud-packed trails, as well as on trails with lots of tree roots and they felt grippy across all of these.
Because the soles are flexible you benefit from traction in the forefoot, or the heel area, or all along the sole of the shoe, regardless of how your foot is placed.
There are many lugs on the sole and this gives an even feel to the running, whatever the terrain.
The shoes are very easy to run in and I enjoyed wearing them. I think this is important as wearing a positive shoe makes you feel more energetic.
I also like the look of the Peregrine 7s. The colours and design are great.
The price of these shoes is the same as for the peregrine 6s, which is good news.
Cons: What's not so good about Saucony Peregrine 7 trainers?
The shoes are very flexible and I think some people will find them too flexible. There is a lack of support both in the sole and the upper. This is good if you prefer a more natural barefoot style of running shoe but many people like a bit more support.
I could also feel stones and trail debris through the soles of the shoes. Again, you'll either like or loathe this.
I have narrow heels and the heel cup felt too wide for me. However, my heels did not move about when I ran so perhaps this is the Lockdown feature working. I am not really sure what this feature is but my heels didn't move when running even though I thought they would.
After running, I noticed that a small bit of twig was stuck in the lugs on the soles. I wonder if the lugs are a bit too close together which means that the soles might end up clogged up with debris and mud.
It can be a balancing act because too few lugs offer less grip, while too many lugs can cause debris to get clogged in the soles of the shoes. I think Saucony have got a good balance but perhaps they could space out the lugs a little bit more.
Conclusion
This is a shoe for people who are not looking for lots of support in the sole or the upper. The soles feel very flexible and you'll either love this or not. The grip is really good and the cushioning is superb. The shoes will suit a range of terrain, which is great if you run routes that cover trail, tarmac, grass etc. The price is good, especially as it is the same as the previous year's model.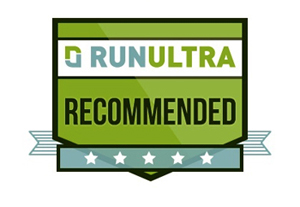 | | |
| --- | --- |
| Score | |
| Design | 9/10 |
| Features | 9/10 |
| Performance | 9/10 |
| Value | 9/10 |
| Total | 9/10 |
Other shoes you may want to consider:
Saucony Peregrine 6S
inov-8 Roclite 290
Hoka One One Speedgoat
Hoka One One Clayton
About the writer: Fiona is a keen runner, preferring off-road and hilly to flat and road. She lives in Scotland where the weather is fickle so needs to be prepared for all conditions.
All images Fiona Outdoors except where stated.
Have you used the Saucony Peregrine 7 shoes? Don't agree with this review? What's your opinion? Add your own comment to this review and share your experience and passion for running with others.
Not a member yet? Sign up here to be part of the RunUltra community and share tips and stories with thousands of fellow runners around the world.
We are a professional review site and our reviewers receive free products for testing from the companies whose products we review. We test each product thoroughly and give high marks to only the very best. We are independently owned and the opinions expressed here are by the reviewer's name shown.
Disclosure:
We use affiliate links in some of our reviews and articles. This means that if you purchase an item through one of these links we will earn a commission. You will not pay more when buying a product through our links but the income will help us to keep bringing you our free training guides, reviews and other content to enjoy. Thank you in advance for your support.