Last updated: 30-Dec-19
By Steve Diederich
Well, haven't smartwatches come of age? Type "smartwatch" into Google and you can find literally hundreds that claim they will track your way to fitness and glory. Finally however, there are a select few that deserve their epithet "smart" and the latest offering from Suunto is out of the blocks with a gamechanger.
Every new product development should only be released if it is significantly better than its predecessor and/or its rivals. Suunto's competition with Garmin in particular is tough and whilst the last Suunto Spartan failed to make the grade in my view, along comes the Suunto 9 Baro setting a new bar within this highly competitive genre, albeit at a premium price.
Features
Intelligent battery modes that you can alter on the run
80 sports modes (and the ability to create your own)
Barometer for more accurate altitude information
81 grams (manufacturer stated)
100m water resistant
RRP £539 (without heartrate belt)
First Impressions
You can't help but notice that this is a substantial watch; a large legible watch face fits better on a larger wrist. Whilst it is functionally attractive, it isn't a slim fashion item. A useable battery life requires a deeper housing to store those electrons, but more on the battery life later.
If you are familiar with the earlier Ambit range from Suunto, the "9" is almost identical in appearance and menu/button format; there have been slight tweaks to the bezel and to the silicone strap, the sapphire crystal touch screen is fast and sensitive even with slightly wet fingers.
Flip the watch over and there is the 3 LED HRM (Heart Rate Monitor) shared with the Suunto Spartan Sport. It comes in various colours and you can even get your signature printed on the rear… and if 81grams is too much weight for your wrist, there is even a titanium model.
The single impression you get of this watch however is that it is tough, really tough – there will be someone on YouTube driving a tank over the Suunto 9 and my money would be on the watch coming out in good shape.
Functionality
There is pretty much nothing that an outdoors enthusiast would miss, just about every timed activity you could think of, 80 in total, from ski touring to fishing and pretty much every activity in between is covered within the activity options. If you can think of another activity (now there's a challenge) you can even configure it yourself on the watch or within the companion app.
Fitness functions included in the activity monitoring:
Step counter (7-day counter)
Calorie counter (and predictive calorie usage)
Activity goals (counts your base level calorie usage and exercise usage)
Instant Heart Rate
Daily Heart rate (shows 12 Hr heart rate including min/max)
Sleep Tracking
Peak Training Effect (measures high intensity impact relative to your fitness)
EPOC (Amount of oxygen required to recover from an exercise)
Menu navigation
I have used Suunto watches before and the "9" follows the same protocols through the menus that are straightforward and logical. The addition of a touch screen means that once you understand where everything is, the menu selection becomes even quicker and more intuitive.
Comfort
The silicone strap is really comfortable, as we have come to expect from Suunto it stays stable on your wrist whilst not pinching the skin or ripping hairs gratuitously. Due to its bulk it initially feels a little awkward, however after a few minutes use, it wasn't noticeable.
Screen
The screen is really sharp in terms of contrast and resolution, which makes casual glancing at your wrist a quick affair other than in bright sunlight. The display isn't the brightest, however I am guessing that this is a concession to battery life. It would have been a smart option in my opinion to have put a reverse display function that didn't require lighting but gave contrast to the screen.
Another nice feature of the screen is that you can lock it. If you wear it on your right wrist this is a useful feature as the control buttons are on the right of the watch and if you bend your wrist, occasionally you can inadvertently activate the middle button.
Let's start with the question everyone asks first.
Battery life
This is that Achilles heel of almost every smart watch, the more features and functions you load and run on the unit, the more battery life you are likely to use. Suunto have approached this in an intelligent way in my opinion – they have firstly given the "9" a hefty li-ion unit that claims up to 120hrs of continuous GPS usage and really cleverly they manage the drain on your watch intelligently by automatically adjusting this (can be manually overwritten) to optimise life on your run.
We managed a hefty 114hrs before the battery finally flaked, however this was in cold UK winter conditions. Some of that time I wore the battery away from the skin so I could see it on the outside of my clothes and this inevitably has an effect on battery life. When I wore it without using GPS and only the HRM, it lasted for 129 hrs and then it went into low power mode turning off the HRM and gave an impressive 147 hrs in total.
The top line figures do not tell the whole story – where Suunto have really done their work is on the AI. To start with you can select your optimum usage, battery modes are specific to each sport you select. In running, when you go to start it shows you the estimated battery life with a mode selection:
"Ultra" setting (2 Minute interval GPS polling): reduces GPS polling to a minimum, dims the screen, reduces the timeout on the display brightness and turns off the HRM, touch screen, vibration notification and Bluetooth function.
"Endurance" setting (1 minute interval GPS polling): Gives more frequent GPS poling, low brightness on screen, HRM on, touch screen off, vibration notifications and Bluetooth on.
"Performance" setting: allows all functions with GPS at max, reduced screen brightness, touch screen off and everything else on.
You can also set use "Custom" mode to select any variation of the above and what I really like about this system is that the watch will alert you towards the lower end of its battery life and will dynamically change settings to eek out the battery life (asking your permission to do this) to ensure you get to your finish line with the basic chrono functions still recording.
The watch took us 2hrs 50 minutes to recharge from 2%.
Heart Rate Monitor (HRM)
Optical HRM's get a bad rap – early versions with other manufacturers simply weren't reliable, they required specific positioning, specific pressure on the wrist and god forbid you sweated so your skin got wet …. Luckily those days seem to be a thing of the past, with the Suunto 9 anyway. The "9" optical HRM is pretty reliable and consistent, even under variable conditions. Yes, you still have to adjust it to a pressure that allows continuous skin contact, but that is a reasonable ask for a wrist-based sensor.
I compared this with a chest strap unit and an Apple watch – the Suunto certainly kept up with the chest strap and out-performed the Apple watch when things got sweaty. Inevitably when using an optical sensor you will deplete your battery, but so will having a Bluetooth connected chest HR monitor – the convenience of having this unit on outweighs the negative if you are happy to play around with strap tension and positioning initially to get it to work best for you.
GPS Tracking
Tracking has come a long way on GPS based wearables. Chip performance has improved substantially and more importantly the software that makes sense of GPS is now useful and accurate. The Suunto 9 Baro armed with the Sony GPS chip, with a claimed +/- 1metre accuracy, ticks both those boxes. I tracked a 10km run through wooded, hilly terrain with both the watch and a handheld unit that I trust for its accuracy and the differences were minimal.
The jewel in the Suunto's GPS crown is the "FusedSpeed" function which combines the accelerometer function together with the GPS output using an algorithm in the event of losing signal, for instance, in dense terrain. This is a really great feature for me as I am mainly on the trails in wooded areas and I am guessing this would also be useful for users in urban environments where buildings can make GPS functionality inaccurate.
The "FusedTrack" functionality delivers the same predictive tracking when the Endurance or Ultra GPS modes are engaged.
Navigation
Using the "Routes" function you can load a pre-planned route onto the watch from the Suunto app that is easy to follow, allowing you to zoom down to a 100m screen representation of your track. If you go off track by 100m, the watch vibrates to alert you and then again when you are back on track. This is also combined with a "Find Back" function that allows you to retrace your steps.
Living with the watch
I have had the watch for a while now and it has really grown on me. It still draws comments on its size and questions about what it is capable of. It works well as a training aid, heath monitor and racing navigation tool and all wrapped with some intelligent features. It doesn't have some of the features that you get on Garmin watches, however this to me defines its purest purpose as a fitness / navigation / training and health monitoring watch.
It may lack coloured maps, NFC connectivity and an MP3 player but this personally doesn't worry me one bit as I have these on other devices so I don't need to drain battery on my smartwatch. The training functions are also advanced, to get maximum benefit from this you will need to pair the "9" with a Powermeter/Powerpod that measures exertion and power you produce.
This allows you to train specifically for running or cycling. You can customise pace zones and power zones, a nirvana for those who love a data driven approach to training. You can pretty much pair the watch with any Bluetooth compatible device.
Talking of cost, this isn't an investment most will take lightly as the RRP is knocking on £540. I suspect it will attract ultrarunners and endurance athletes who won't want to have to rely on accessing chargers and are happy to pay this price for the autonomy that long battery life affords.
The companion Suunto app (IOS/Android) replaces the old Movescount app. It has recently had a reworking that makes it fit for purpose and easy to use, although it did take a few attempts to pair it with a new phone. The watch also works nicely with Strava!
PROS: WHAT'S GOOD ABOUT THE SUUNTO 9 BARO?
Battery Life
Great build quality
Easy of use
GPS predictive function
Ability to customise use according to taste and requirements
Good Heart Rate Monitor

CONS: WHAT'S NOT SO GOOD ABOUT THE SUUNTO 9 BARO?
Bulk
Screen brightness
Cost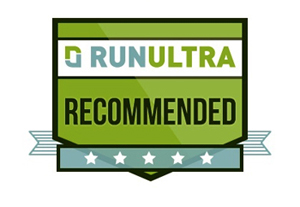 | | |
| --- | --- |
| Scores | |
| Design | 9 |
| Features | 9 |
| Performance | 10 |
| Value | 7 |
| Overall | 9 |
Others you may want to consider:
Garmin Fenix Sapphire 5X £499
Suunto Spartan Ultra £369
Huawei Watch 2 £199
Have you tried the Suunto 9 Baro Smartwatch? Don't agree with this review? What's your opinion? Add your own comment to this review and share your experience and passion for running with others.
Not a member yet? Sign up here to be part of the RunUltra community and share tips and stories with thousands of fellow runners around the world.
We are a professional review site and our reviewers receive free products for testing from the companies whose products we review. We test each product thoroughly and give high marks to only the very best. We are independently owned and the opinions expressed here are by the reviewer's name shown.
Disclosure:
We use affiliate links in some of our reviews and articles. This means that if you purchase an item through one of these links we will earn a commission. You will not pay more when buying a product through our links but the income will help us to keep bringing you our free training guides, reviews and other content to enjoy. Thank you in advance for your support.
All images by Steve Diederich