Last updated: 16-Aug-18
I spotted Top Herd on Twitter and got in touch to ask if I could review their products because, like so many runners, I am often desperate for a snack that is not sugary when I am out on a long day. Too often, I pack my food carefully only to find that when I am on the route, I just can't force it down.
Top Herd make beef jerky and "skinny" salami snacks in a wide variety of flavours.
Jerky – Description
Fully traceable grass fed beef from the Austrian Alps
Gluten Free
High Protein
Include water and soy beans
Different spices and flavourings
35 g pack with 9g additional of foil packaging and an oxygen absorber packet to increase freshness
Nutritional Info (Smokey BBQ Jerky) per 35 g pack
| | |
| --- | --- |
| Energy | 91 kcal |
| Fat | 1.1g |
| of which saturates | 0.5g |
| Carbs | 1.6g |
| of which sugars | 1.0g |
| Fibre | 0g |
| Protein | 18.5 |
| Salt | 1.4g |
Flavours: Tangy Tomato, Smokey BBQ, Chilli and Lime, Sweet pickle, Zesty Lemon, Honey Mustard.
I tried these out over a few different day runs/hikes in very hot conditions. They taste really good and are light and carry well. I also took a couple of sets out of their foil packaging to save that 9g of weight and kept them in zip-locks and they fared well, even in the heat.
They are really tough and chewy so definitely one to eat when you are on a slow section or a rest stop or after you have finished. I don't think I could chew and run at the same time. I liked getting the protein in as a counter balance to the sugary carbs of my other snacks. For me, though, one of the primary things is that they taste really good and come as a reward for all the effort you are putting out.
PROS: Delicious, high protein and non-sickly.
CONS: Need a lot of chewing.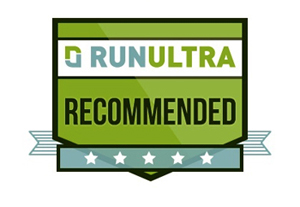 Skinny Salami – Description
Fully traceable premium pork
Gluten free
High protein
Includes soya beans and water
Different spices and flavourings
Some salt and sugar
40g pack with additional 10g of foil packaging and an oxygen absorber packet to increase freshness
Nutritional information (Chilli Pepper Skinny Salami) per pack (2 x 20g sticks)
| | |
| --- | --- |
| Calories | 110kcal |
| Fat | 2.5g |
| of which saturates | 1g |
| Carbs | 4.4g |
| of which sugars | 4.1g |
| Fibre | 0g |
| Protein | 17.6g |
| Salt | 1.6g |
Flavours: Chilli Pepper, Tomato and Paprika.
Yum, yum, yum. The salami is softer, so easier to eat on the go than the jerky and really delicious. They didn't sweat too much in the heat. Once again, these provided a great companion snack to the higher- calorie and higher-carb bars and blocks. The spiciness gives real relief from the sweetness. I felt like I was getting a protein hit and some good flavour.
PROS: Great flavour and good texture.
CONS: Not the highest calorie to weight ratio – only half the calories of cashew nuts for example.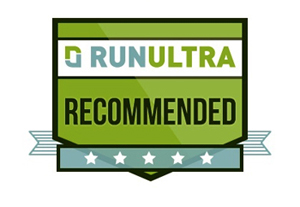 CONCLUSION
These snacks are the perfect "treat" or pick me up snack on a long day out or a multi-day event. If I had known about them for Marathon des Sables I would definitely have taken some along with me.
They don't punch a huge calorie count but they do get you a good shot of protein in. Most importantly, though, you really want to eat them and they give you something to look forward to. They also wear well in high temperatures – always a good thing.
Prices go from UK GBP 1.88 per pack. See Top Herd.
All images Alice Morrison.
We are a professional review site and our reviewers receive free products for testing from the companies whose products we review. We test each product thoroughly and give high marks to only the very best. We are independently owned and the opinions expressed here are by the reviewer's name shown.
Disclosure:
We use affiliate links in some of our reviews and articles. This means that if you purchase an item through one of these links we will earn a commission. You will not pay more when buying a product through our links but the income will help us to keep bringing you our free training guides, reviews and other content to enjoy. Thank you in advance for your support.