Last updated: 25-Apr-19
It was a bit of a baptism by fire. I was heading off for a two day running/hiking/scrambling adventure around Imlil in the Atlas Mountains with Sarah Munday, an Everest Trail Race alumni, who had brought the Topo Athletic Terraventure trail shoe over with her for me to test.
I'm running ETR in November so am in mountain training mode. I decided to go for it but stashed another pair of trail shoes in my backpack just in case.
As it turned out, that first foray with the Terraventure was a full-blown ridge scramble which needed hands as well as feet and turned a bit nasty as we ate our lunch perched at 3000m with a thunder and lightning storm raging above our heads.
The good thing, though, was it meant I got to try out the shoes in extreme mountain conditions – wet and dry. I had the opportunity to try it on wet and dry rock, shale, packed earth, grass and scrub but I did not get a chance to take it through thick mud, so that is the one surface I can't speak to.
Features
Roomy Toe Box: Anatomical toe box allows toes to spread naturally and comfortably
Lightweight Breathable Materials for a '2nd Skin' fit and feel
Rock Protection Plate: Flexible ESS rock plate protects against stone bruising caused by sharp rocks and roots
High Traction Outsole: Combines multidirectional traction, heel braking lugs, and mud/snow release design features
Stack Height:25mm (heel) // 22mm (forefoot)
Heel to Toe Drop:3MM
Weight:8.2 oz (Size 7)
RRP £107.26
PROS: What's good about the Topo Athletic Terraventure trail shoe
When I put it on, my (broad-ish) foot spread out nicely into the toe box and was not cramped by the lacing and mid section. It felt very snug round the heel.
Too tight? I wondered but after ten minutes or so, I didn't feel it at all and I had no blisters. I am a 7 ½ – 8 and ordered a 7 ½, and it fits but wouldn't allow for a thick sock, so if you are in doubt go up a half size.
The laces do up easily and I didn't have to pull them too tight or loosen them up much.
The shoes feel light on the feet and they are light at 8.2 oz for a 7.
I never read the blurb about a shoe prior to trying it out as I like to make my own decisions about how they feel and not be influenced by the manufacturer.
The particular route we were following on my first outing with them was extremely steep and rocky, alternating with hard-packed earth covered in small stones, and scrub land. Both up and – much, much more importantly – down, the Terraventure gripped. It kept my foot ON the surface and I could feel the lugs snagging on to secure me.
Since our descent was mildly terrifying, this was a stand out feature of the shoe for me. And it has held true in all the outings since on more runnable ground. When I did go and look at the manufacturers' blurb, the lug design was explained.
The shoe is cushioned but not overly so and I felt I got real feedback from the ground, which I like. I have done a couple of 10 – 12 hour days in them and was concerned that there might be a trade off with tiredness and some bruising.
My feet were tired and I did feel a slight ache under my arch but I didn't feel that the lightness of the shoe and its responsiveness to the terrain had significantly affected its comfort.
There is a baffler on the toe box to ward off rocks. Good news for the clumsy.
CONS: What's not so good about the Topo Athletic Terraventure trail shoe
I think this is a great all-round shoe, so if you are a racing snake, or looking for something particularly technical or for set conditions (desert, serious mud, wet grass etc) you might want to go for something that caters specifically for that.
Also, if you have a narrow foot, the Terraventure may be too roomy for you.
My one concern about the shoe is its durability. In four days I was out in it for over 40 hours in some very, very harsh terrain and it held up well but because it is so light and the bottom is so comfortably spongy, I can't yet tell if it will maintain that over an extended period of time.
I hope so because I really liked the shoe and am seriously considering it for ETR in November.
Conclusion
"Honest" is the word that comes to mind when I think about summing up the Topo Athletic Terraventure. I felt like it kept me safe and took me over the ground well.
I found it to be a really comfortable shoe that looked after my foot. For all round trail running in the mountains, it is a good choice.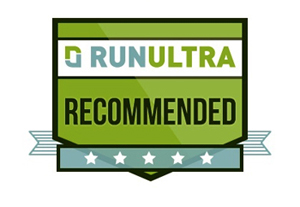 | | |
| --- | --- |
| Scores | |
| Design | 9/10 |
| Features | 9/10 |
| Performance | 9/10 |
| Value | 9/10 |
| Overall | 9/10 |

Other shoes you may want to try:
Salomon S-Lab Ultra trail running shoe
Salomon Speedcross 4 shoe
ON Cloudace running shoe
All images Alice Morrison except when stated.
Have you used the Topo Athletic Terraventure running shoes? Don't agree with this review? What's your opinion? Add your own comment to this review and share your experience and passion for running with others.
Not a member yet? Sign up here to be part of the RunUltra community and share tips and stories with thousands of fellow runners around the world.
We are a professional review site and our reviewers receive free products for testing from the companies whose products we review. We test each product thoroughly and give high marks to only the very best. We are independently owned and the opinions expressed here are by the reviewer's name shown.
Disclosure:
We use affiliate links in some of our reviews and articles. This means that if you purchase an item through one of these links we will earn a commission. You will not pay more when buying a product through our links but the income will help us to keep bringing you our free training guides, reviews and other content to enjoy. Thank you in advance for your support.