Last updated: 17-Aug-18
A lightweight and waterproof running jacket is usually on the essential kit list for an ultra running race, as well as being an important item of kit for training sessions.
When choosing or testing a jacket, I look for one that can be easily packed into a small space in a rucksack when not in use. I also want the jacket to be neat fitting, although not overly tight, windproof, waterproof and breathable. If the jacket looks great then that's a bonus as well.
Find out if any of these jackets on test meet my expectations.
Photo credit: Patagonia.co.uk.
Patagonia Alpine Houdini jacket
A featherweight jacket that offers emergency storm protection for light-and-fast alpine endeavours.
Features
2.5-layer waterproof/breathable H2No Performance Standard shell fabric
Bluesign approved fabric
DWR (durable water repellent) finish
Coated, watertight front zipper
Taped seams throughout garment
Helmet-compatible hood with laminated visor
Single-pull adjustment hood that rolls down and stows with a cord-and-hook design
Exterior chest pocket with coated, watertight zipper that also doubles as self-stuff pouch (including carabiner clip‑in loop)
Elasticised cuffs and a minimal single-pull adjustable drawcord hem
Weight: 178g (for women's jacket); 201g (men's)
Male and female designs.
Cost: UK £160.
The jacket is made with room to slip it over the top of your other clothes. If you want it to be neater fitting, I recommend you go down a size.
It feels extremely light, almost as if you are not wearing anything, although the weather protection reminds you that you have it on when the wind picks up or the rain comes because it does a really good job of keeping out both.
It is very windproof and the DWR makes any wet roll off the fabric. Of course, the DWR will inevitably wear off – it always does – and this means you will need to use a re-waterproofing product to keep it in good condition.
The breathability is excellent. During a wet but warm hill run over several hours there was no visible dampness inside the jacket.
Photo credit: Fiona Outdoors.
The hood has a peak, which when combined with the cord to adjust the hood volume and a high zipped neck, effectively keeps out the wind and rain from the head. However, because it's sized to fit over a helmet it requires a lot of elasticated tightening to fit around a head without a helmet.
The zipped waterproof pocket is very useful and even more so when it doubles as a stuff bag for the jacket when it's not being used. It stuffs down into a very small ball that can be zipped up.
The jacket also looks great and comes in a wide variety of colours.
There are some less favourable details. The brand-new jacket makes a bit of a crinkly noise and that might be annoying on long runs. Although other similar Patagonia jackets have lost this noise after about a dozen wears. The zip is also a bit fiddly to work, especially if you have cold hands.
The sleeves are a little short for a jacket that offers a roomy fit elsewhere. The jacket is also quite pricey at £160 because I worry that it will lose its waterproofing properties when the DWR wears off.
I also have the Patagonia Houdini jacket (not the Alpine) that I wear a great deal. It was waterproof to start with thanks to DWR but that has worn off and now it is only lightly water resistant, although it's still highly windproof. This jacket is half the price of the Alpine version, too, so I would have greater expectations for the Alpine Houdini to remain more waterproof for longer.
PROS: Lightweight, breathable, zipped waterproof pocket, integrated stuff bag, Bluesign approved.
CONS: Price; fiddly zip.
Conclusion
This is a very lightweight jacket that offers excellent wind and waterproofing as well as breathability. The peaked hood and zipped waterproof pocket are thoughtful features. I worry that when the DWR wears off that the jacket will become far less waterproof. At £160 it's not the cheapest of jackets.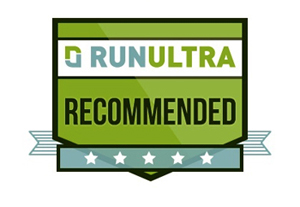 | | |
| --- | --- |
| Score | |
| Design | 9/10 |
| Features | 9/10 |
| Performance | 10/10 |
| Value | 8/10 |
| Total | 9/10 |


Photo credit: Berghaus.com.
Berghaus Hyper 100 jacket
Part of the new Berghaus Extrem Light collection, the Hyper 100 jacket is a men's design and is claimed to be the lightest three-layer mountain jacket in the world.
The jacket is also award winning, including an ISPO Gold Award in the outdoor apparel category. Designed and engineered by the Berghaus MtnHaus™ innovation team and a gold in the apparel category of the 2016 OutDoor Industry Awards.
Features
Three-layer Hydroshell Elite Pro fabric that is waterproof and highly breathable.
Full front zip with waterproof back.
Small inside zipped chest pocket
Elasticated hood, arm hems and lower hem.
Athletic fit
Male (or unisex) only design.
Separate stuff bag.
Weight: 97g (men's medium)
UK £260.
I asked a male friend, Norman, to test this jacket while we ran together on a very wet and wind day in the Scottish hills.
The fit is neat and stream-lined and would best suit men who do not carry much weight around their waist! If in doubt, go up a size.
The body and arm length is good for a man of average height. If you need longer torso or arm coverage, go up a size.
Norman is a tall guy though and the jacket wasn't quite long enough to fully cover his arms and torso, which is a shame because the medium was a great fit for him.
The fabric is slightly stretchy too so if you want a jacket that moves with your body and neatly contours it's a superb choice. Norman was testing a black jacket but I think that brighter colours are more favourable, especially when hill and mountain running.
Photo credit: Fiona Outdoors.
Aside from it being a bit short, Norman said the jacket felt fantastic to wear. He said: "It is really lightweight, almost like I am not wearing a jacket but the benefits in the wind and rain are amazing."
Even at the highest point in the hills where the rain and wind were typically Scottish, Norman needed to wear only a baselayer and the Hyper 100 jacket to stay warm and dry.
We worked hard going up hill and then ran fast downhill so I would have expected some kind of dampness from sweat inside the jacket. There was not a single patch of damp when Norman took off the jacket.
Norman reported: "This is a total revelation to find a jacket that is so lightweight yet also offers great weather proofing and breathability. It's very easy to wear. However, I wish the price tag was less ouchy."
At £260 this is a big outlay for such a lightweight jacket. There is very little technical detailing, for example, draw cord hood and hem, although it would be difficult to achieve a weight of just 97g if Berghaus started adding extras.
In any case, the hood seemed to fit well and stay up even when running into wind.
Berghaus will argue that the innovation and fabric technology of the jacket justifies the price and it really does seem to do an excellent job.
The jacket has not been tested for waterproofing longevity either. I have found in many cases that once these super lightweight jackets lose their DWR they tend to become a less waterproof. They remain breathable and if you re-waterproof with DWR products they can provide good protection but it's the DWR in the first place that really makes them so waterproof.
The fabric does seem very lightweight, too, and feels like it could easily tear on rocks or even tree branches.
I have to say, however, that Berghaus do make excellent fabrics and jackets in general and it's a brand I have come to trust for their waterproof fabrics.
The fabric is fairly quiet even in high winds and because it fits so neatly you do not get a puffing up effect.
The jacket stuffs into a tiny bag for placing in a corner in your rucksack.
Sadly, there is only a male version of the Berghaus Hyper 100. A similar women's Berghaus Hyper Hydroshell jacket offers a possible alternative.
PROS: Athletic fit, waterproof, windproof, breathable, stretchy fabric, technical.
CONS: Basic features, price, tiny stuff bag.
Conclusion
The price may put many people off but this is a well-designed technical running jacket that offers superb waterproofing and breathability. It's a great fit for athletes and I trust in the Berghaus brand for jacket longevity. It would have been nice to see a few other features, such as a drawcord hood although that would only add to the weight. Why no women's version, too?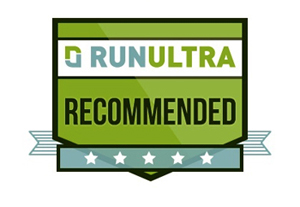 | | |
| --- | --- |
| Score | |
| Design | 9.5/10 |
| Features | 9/10 |
| Performance | 10/10 |
| Value | 7/10 |
| Total | 9/10 |

Read Part 2 of this jacket review.
Have you used these jackets? Don't agree with this review? What's your opinion? Add your own comment to this review and share your experience and passion for running with others.
Not a member yet? Sign up here to be part of the RunUltra community and share tips and stories with thousands of fellow runners around the world.
We are a professional review site and our reviewers receive free products for testing from the companies whose products we review. We test each product thoroughly and give high marks to only the very best. We are independently owned and the opinions expressed here are by the reviewer's name shown.
Disclosure:
We use affiliate links in some of our reviews and articles. This means that if you purchase an item through one of these links we will earn a commission. You will not pay more when buying a product through our links but the income will help us to keep bringing you our free training guides, reviews and other content to enjoy. Thank you in advance for your support.
About the writer: Fiona is a keen runner, preferring off-road and hilly to flat and road. She lives in Scotland where the weather is fickle so needs to be prepared for all conditions.